Do you have a favorite blog? One you follow and read often? Now is your chance to show your support to these awesome people who take the time to write, take photos and share their thoughts about different things that matter to us most. May it be parenting, food trips, the latest travel adventures and clothing styles, each of these blogs is unique and offers content which may be nonsensical for others sometimes but all the while witty and for others may even be life-changing.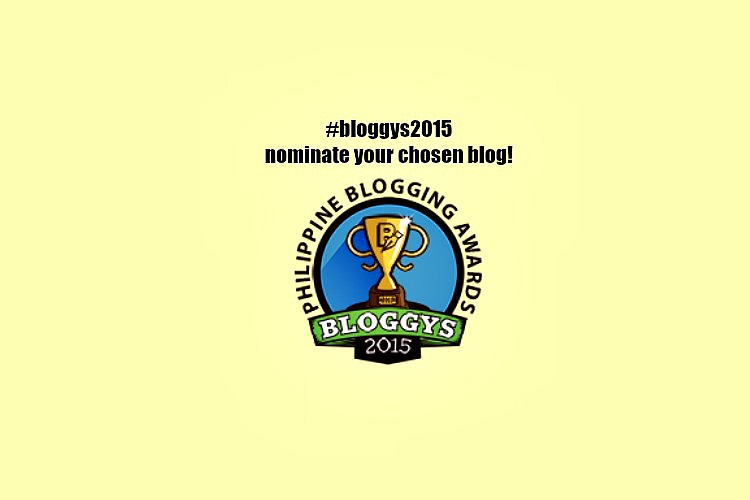 Bloggys 2015 is a big event which will recognize these blogs who made an impact to you. Everyone can nominate (bloggers and non-bloggers) and it's free. October 3 is the deadline of nomination and you can submit your entry here: Bloggys 2015 Nomination Page.
Every nomination matters, not only to the nominees and the organizers, but to everyone. These nominations are encouragement for bloggers to continue on being generous in what they do, in spending hours to develop their blogs and in sharing meaningful content. Through these recognition, we are all inspired to go to the next level, be something better, and inspire others to do the same.
Mommy Bloggers Philippines is a strong supporter of groups and communities who work on helping individuals hone their talents just like the Philippine Blogging Awards brought by Essays.ph. So we urge everyone to pitch in and enter your nominations and see you on the awards night!
Happy voting, everyone!