Level up your photography skills by joining Mommy Bloggers Philippines' first ever photography mini-workshop! This workshop is meant for everyone who wants to learn basic photography strategies which aren't only for keeps but are beautiful enough to be shared to everyone you love, whether online or in actual prints. Furthermore, you'll also learn how to incorporate this in a blog, whether you have one or are planning to have one.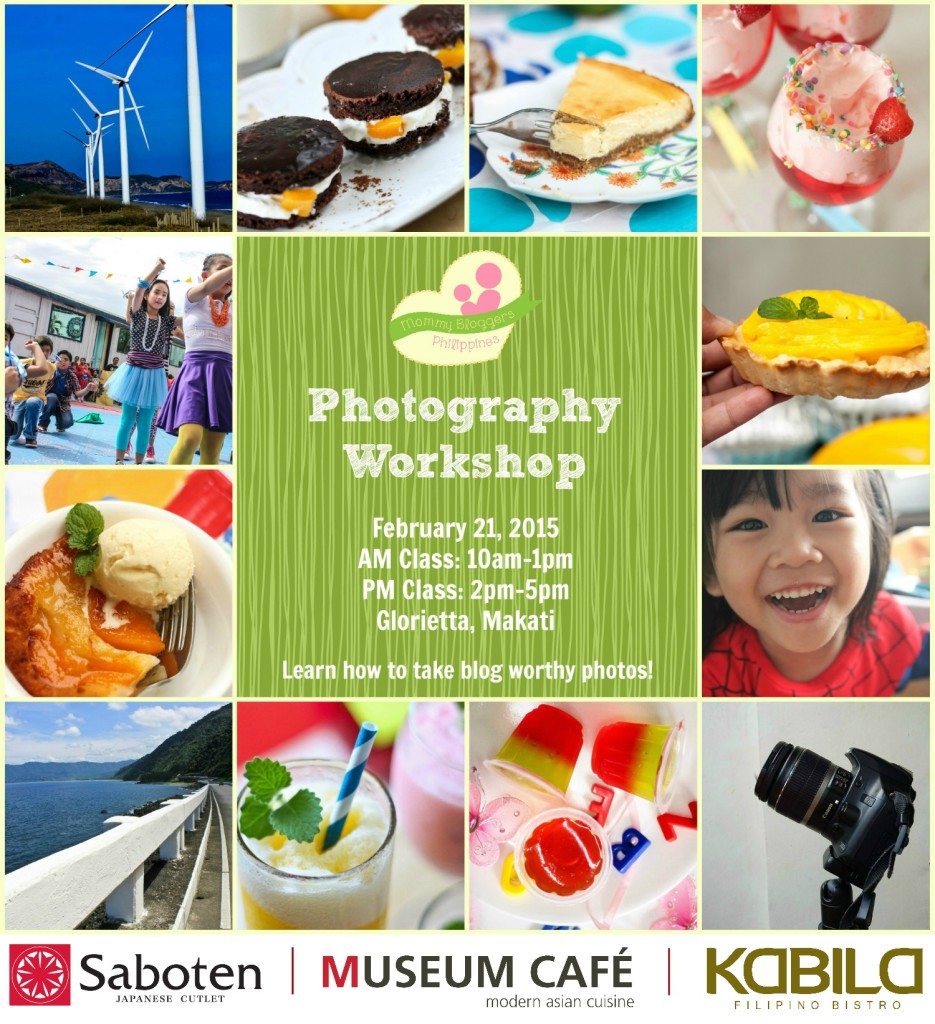 Mommy blogger Joy Gurtiza of joybites.com will share with us how to take blog worthy shots of anything and everything under the sun. See how beautiful her photos are by checking on her portfolio here: http://joybites.com/portfolio/.
Be inspired and increase your knowledge on how to take amazing photos through your point-and-shoot cameras, camera phones, and your DSLR. Enjoy the company of other blog and photo enthusiasts in this 3-hour workshop session, relish the food to be served by our hosts Museum Cafe/Kabila and Saboten, get exciting freebies and bring home cherished memories with your photos.
February 21, 2015 Saturday
AM Class: 10am-1pm- Museum Cafe/ Kabila in Glorietta
PM Class: 2pm-5pm- Saboten in Glorietta
Each class is limited to 15 participants.