Nowadays, we moms tend to turn towards organic products especially for our kids. Organic Baby Wipes is another product that we have lovingly discovered. We're always on the lookout for gentle and safe products and Organic Baby Wipes is just that.
With organic Baby Wipes you can be assured that your child will not be exposed to paraben, alcohol, chlorine and harsh chemicals. It's also 100% biodegradable and environment friendly.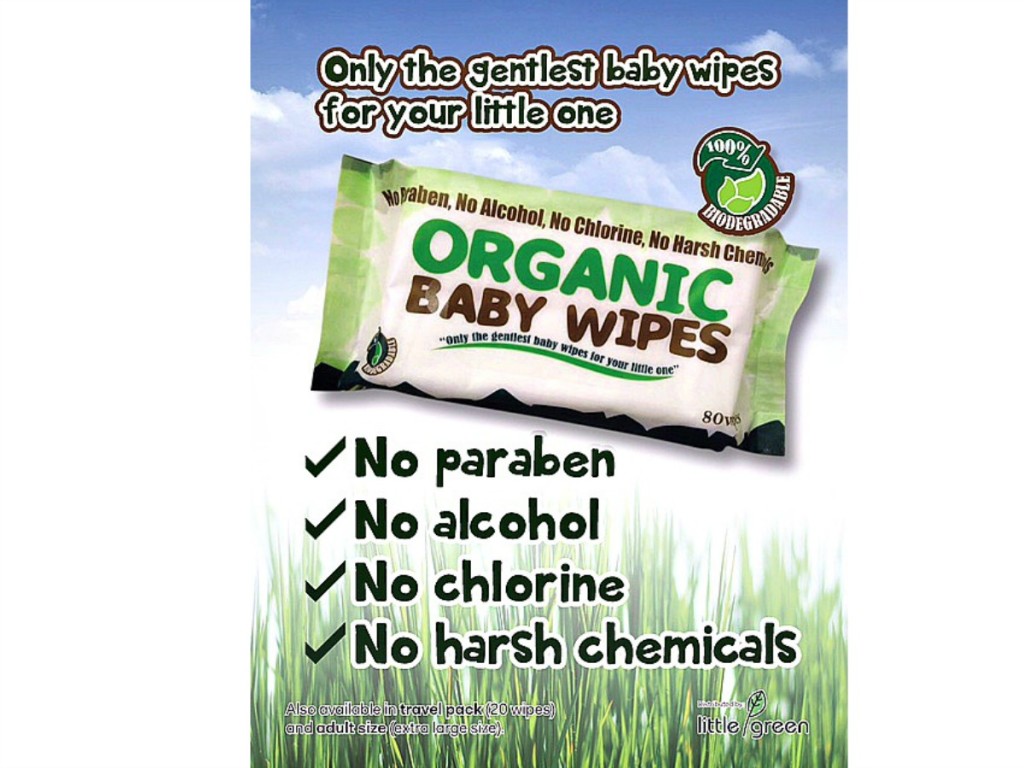 Another nice thing about these particular wipes is that it's infused with organic aloe vera which helps prevent diaper rash. It smells fresh and clean perfect for you and baby.
Here are some thoughts our mommies had to share about Organic Baby Wipes:
I have now come across a brand that is not only safe, but easy on the budget as well – Organic Baby Wipes! – TripleJoys.blogspot.com
As I learn about Organic Baby Wipes, I'm convinced that I should switch to this brand because of the great advantages that it has. – AllAroundPinayMama
I like it because it sanitizes everything in a whip, literally. – TouringKitty
After weeks of using Organic Baby Wipes, I must say I am making a big switch. It is hypoallergenic and gentle on the skin, which means I don't have to worry about rashes and irritation after. – TheMommaChronicles
Did you know that baby wipes have a multitude of uses aside from wiping your baby with? To name a few:
Removing make-up
Substitute for toilet paper
Cleaning oily counter tops
Removing pencil and crayon marks
Shine shoes with
Clean monitor and screens with
Organic Baby Wipes is available in 3 sizes: 20, 30, and 80 wipes. Available at Babyland (Shaw, Eastwood and Festival), Baby Zone (Fisher Mall), Baby Steps (Festival), Fisher Department Store, Modern Mama (Banilad, Cebu), Unimart (Greenhills), Pioneer Center, Makati Supermarket (Alabang), Jewel Tone Kiosk (Robinsons Magnolia) Wellworth Department Store (UP Town Center). You can also order online through The Right Stuff Online, The Purple Cradle, Baby Mama, Lazada and Cudsly.
As written by Louisa Mercado of ArtOfBeingAMom.