Parenting in the Philippines is truly evolving. As we are becoming more skilled and getting information takes only a hand swipe, parents are becoming more meticulous and trusting to people who can establish themselves as experts. What's more interesting though is that the top influencing media for parents are television advertisements, next will be the family and friends,  then health experts and of course, social media.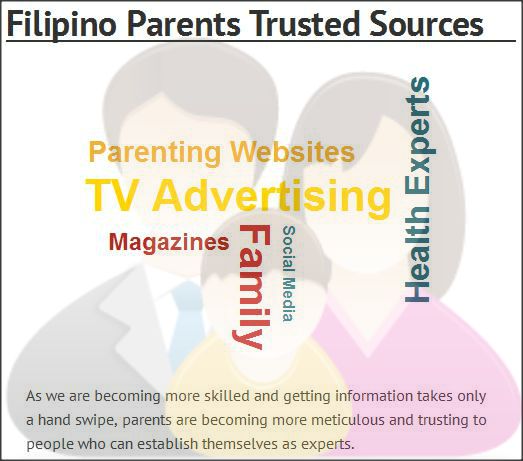 Let us share with you these interesting results of a recent survey done by Nielsen N.V.
ORGANIC AND HEALTHY OPTIONS
For Filipino respondents who admitted to have bought baby food in the last five years, trusted brand (47%), good overall nutrition (46%), good price/value (45%), and safe ingredients/processing (43%) are the most important criteria when deciding which brand and type of baby food to purchase. Organic and all-natural foods are also an important purchase consideration, cited by 25% of respondents in the Philippines.
"Consumers are increasingly conscious about health and nutrition, leading them to look for natural, minimally-processed foods, and when it comes to their babies, they become even more discriminating— even if their choices come at a premium," observes the managing director of Nielsen, Stuart Jamieson.
PROTECTION, PRICE, COMFORT
When it comes to attributes in choosing the brand and type of diaper to buy for their babies,  close to 6 in 10 (56%) of consumers in the Philippines identify skin protection/good for sensitive skin as their top consideration, followed by good price/value (41%) and good fit/comfort (37%).
THE TRUSTED ADVISERS
When it comes to advice about the best baby food /formula and diapers for their babies, new Filipino parents turn to TV advertising, recommendation from friend/family, and recommendation from baby health experts (Charts 2 and 3).  However, recommendation from baby health expert takes precedent overall sources of information in deciding which baby food to buy (Chart 4).  When it comes to their decision in purchasing diapers, recommendation from friends/family wields the most influence while TV advertising also influenced purchase decisions followed closely by recommendations from baby health experts.  (Chart  5).
"While recommendations from friends/family and experts and TV advertising outweigh all other sources of information as a trusted adviser and most influential in purchase decisions, we are seeing the emergence of online sources such as parenting websites and social media in the circle of trust of Filipino parents," Jamieson comments.
PURCHASING TRENDS
Consumers of baby care products in the Philippines show greater preference to brick and mortar stores compared to online channels, with 35% of Filipino consumers saying that they have purchased baby diapers from a baby specialist store versus 12% who bought baby diapers online. When it comes to baby food, 32% claimed to have purchased from baby specialist stores compared to 9% who made online purchases.
"While Filipinos love the experience of shopping in brick and mortar stores, there are consumers who are shopping online because of the compelling proposition that it presents for busy parents," states Jamieson. "They have the option to conveniently shop whenever, wherever they desire, often with free delivery to their front door."
Nielsen N.V. (NYSE: NLSN) is a global performance management company that provides a comprehensive understanding of what consumers Watch and Buy. Nielsen's Watch segment provides media and advertising clients with Total Audience measurement services across all devices where content—video, audio and text—is consumed. The Buy segment offers consumer packaged goods manufacturers and retailers the industry's only global view of retail performance measurement. By integrating information from its Watch and Buy segments and other data sources, Nielsen provides its clients with both world-class measurement, as well as analytics that help improve performance. Nielsen, an S&P 500 company, has operations in over 100 countries that cover more than 90% of the world's population. For more information, visit www.nielsen.com.