"The earth is what we all have in common."
– Wendell Barry
In my Natural Sciences subject in college, I remember having said,  "Before I would have a mental picture of how this planet looks like, I would have to be an astronaut -with an outsider's point of view.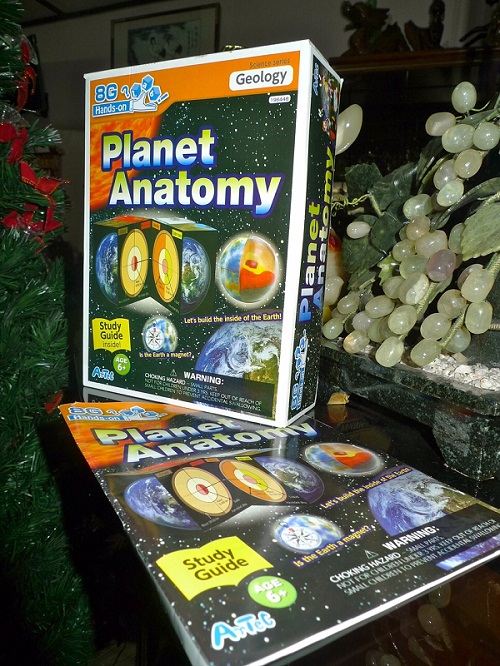 I did not love the topic on Earth Science.
It was (and still is)  impossible for me to visualize, mantle, inner core, outer core and crust.
But now, as a mom to my son, a seven-year old, I would want things different for him.
I would want him to appreciate science, as early as now.
I buy him books about science. I bring him to science museums.
I make sure he understands the mechanisms that make his toys work.
But how do you get school children, as young as he is, to appreciate earth science?
Planet Anatomy from Ogalala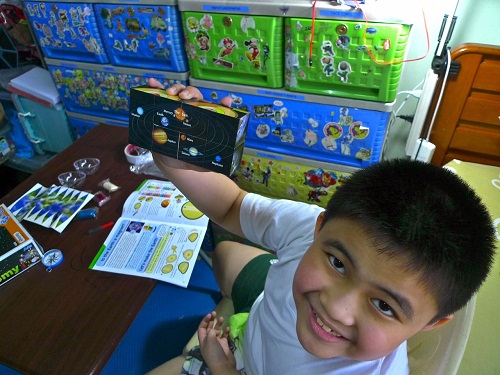 Ogalala, is a company which caters to brands that carries educational toys. One of these brands is Artec.
Artec offers a product, designed to spark the child's interest on the planet earth.
Through Mommy Bloggers Philippines, I received Artec's Planet Anatomy by Ogalala.
Planet Anatomy is a simple kit which has practical uses, especially, when school would be introducing earth science to your child.
As a parent, I see it more as a tool than a toy.
It is because, it allows the child to create his own " earth model"  through the experimental materials that it comes with:
1. plastic capsule
2. magnetic compass
3. bar magnet
4. four clay colors
5.  earth stickers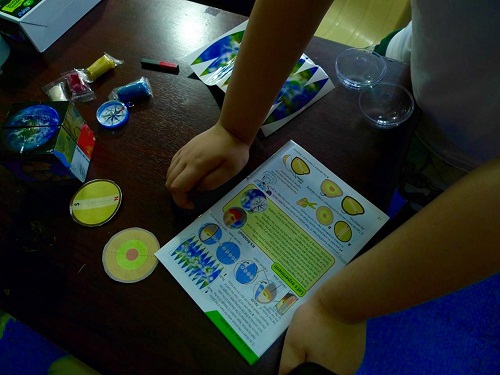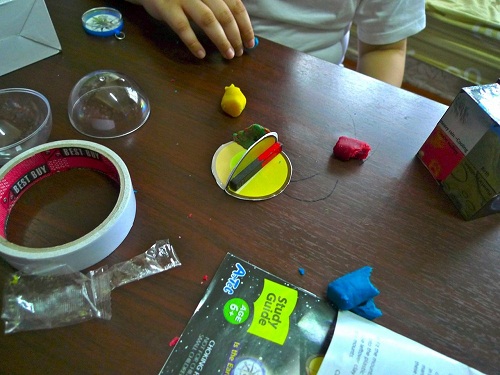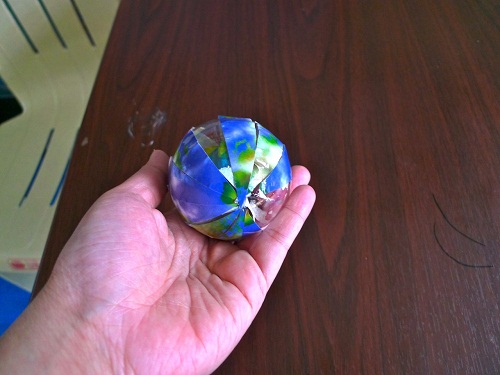 My son enjoyed placing the clay together.
The clay served as base, to form his earth model's core and land mass.
The bar magnet and the magnetic compass inside, gave my son ( and me) a better understanding on the magnetic characteristic of our planet. He gets to distinguish North from South.
Earth stickers, made the earth model realistic and interesting to the eyes of my son.
Although my son was doing it on his own, I sat and watched him work. I had a a science book and an ipad nearby, especially when he suddenly started asking questions about the earth which I have so little knowledge of.
My son's handiwork was not exactly created in perfection, but he was learning alright.
It helped him (and me) visualize our planet, clearly.
The toy comes with a picture changing cube. It has images about the earth like: the formation of the earth, the solar system, planetary collision, heavy rain collision, magma ocean and the like.
Children six and up or those who could already read directions, would most likely appreciate this toy.
My son had a fun time reading the instructions on the manual as he was putting the materials together.
Planet Anatomy is an educational toy which encourages the child to explore the fun side of geology.
It provides a very interesting way to learn earth science.
My son had a fun time creating "his earth".
Planet Anatomy from Ogalala
" Be the ultimate connoisseur concerning our Planet, the Earth. Learn how the earth was born and how it works. Recreate the inside of the earth using flour modeling dough and a magnet. The kit includes a full color study guide."
http://www.oga-lala.com/artec/602-hands-on-lab-planet-anatomy.html
About OGALALA
OGALALA is a brand under Internationale Globale Marques, Inc. (IGM) that is a corporation in the business of distribution, manufacturing and licensing of international global brands. It has taken under its business the Ogalala website and its transactions.
Ogalala is a system developed by IGM based on play and parenting insights wherein play products or educational toys are grouped together to develop the physical, intellectual, social, and emotional skills of a child from birth to 12 years old. It is composed of eight (8) globally- known brands.
As reviewed by Marie Pier Angeli Ang Sen – The Soapbox Filipina
Artec aims to improve the learning curve for children through the use of interactive educational toys. It simplifies science tools such as energy-saving technology and robotics so it can be offered to kids at an early age.
www.artec-educational.com/
Ogalala's social media pages:
Facebook, Twitter, Instagram – OgalalaWorld
Pinterest – https://www.pinterest.com/OgalalaPh/
Youtube – http://bit.ly/OgalalaYoutube