Villa del Conte brings new luscious chocolate flavors for everyone to enjoy. They come in praline balls, bars and packages.
          Latest additions to the praline ball collection include sweet, fruity goodness such as milk chocolate with crème brulee and pomegranate nuggets (copper), and milk chocolate with white cream filling and coconut bits (light blue). Party-goers can also take their pick among "spiked" praline balls such as milk chocolate with amaretto cream filling (bronze) and milk chocolate with white rum cream and citron (acid green). Lastly, the 70% extra dark chocolate with cocoa cream filling (black and gold) is just the perfect treat for the health-nuts out there.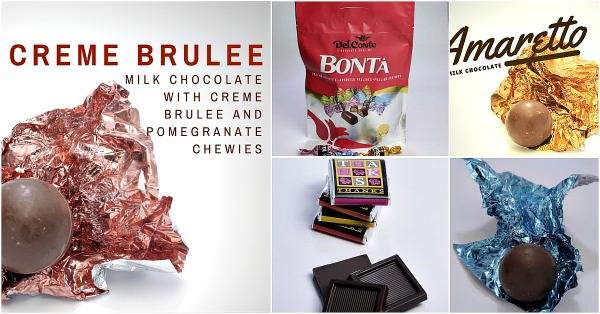 New flavors also come in 100g bars, such as are milk chocolate with cereals, dark chocolate with crunchy toffee and sea salt, and fine milk chocolate with hazelnut chips. For bite size indulgence, you can go for 5g neopolitan dark chocolate bars called "Thanks" available in boxes of 12, jars of 12 and kilo bags.
          Villa del Conte also introduces Bonta – a 400g pack of newly-flavored pralines like milk chocolate with hazelnut, almond cream and cereals (purple), milk chocolate filled with hazelnut cream and whole hazelnuts (gold), dark chocolate filled with pear cream and cereals (acid green), milk chocolate filled with amaretto-flavored cream and almonds (blue), and dark chocolate filled with caramel coffee cream and wafers (pink).
Visit Villa Del Conte stores at Century City Mall, Shangri-La Plaza Mall, SM Megamall, Greenbelt 5, Alabang Town Center, Robinsons Magnolia, or Resorts World Manila. For bulk orders of Villa del Conte chocolates, please contact 893-2575 or 621-6101. To know more about Villa del Conte, go to http://www.villadelcontecioccolato.com/. For updates, visit https://www.facebook.com/VillaDelContePh or follow them on twitter: https://twitter.com/VilladelConte