Filipina moms are well-known to be hard-working and very self-sufficient. My guess is that it's because most of us were brought up to be this way, just like our moms. But our generation is unlike in the past. It's the modern era and we juggle multiple roles and most of us struggle with jam packed schedules. And this applies to all kinds of moms, may you be a full-time mom, a work-at-home mom, a businesswoman or a career-driven mom. But no matter how many kinds of roles we want to fit in, we all agree that we all want to stay HEALTHY and LOOKING GREAT along the way.
This Women's Month, Watsons is one with all of us in our effort to look good and feel great by achieving holistic health, beauty and wellness through the "Glow With Wellness" campaign. I was so happy to be able to see in person the women who embody Watsons' campaign. They were nonetheless the crowd favorite beauty celebrities Sarah Geronimo, Marian Rivera, Kim Chiu, Ruffa Gutierrez, Danica Sotto-Pingris and Coch Toni Saret.
Marian Rivera currently enjoys her time with her baby Zia. She said that she and her husband DingDong were very hands-on parents. Marian said that mothers should always find time to take care of themselves despite being busy. She also said that Belo Collagen make her skin soft and fair and that she puts it her juice to take it in. Belo Collagen makes looking younger just a daily drink away.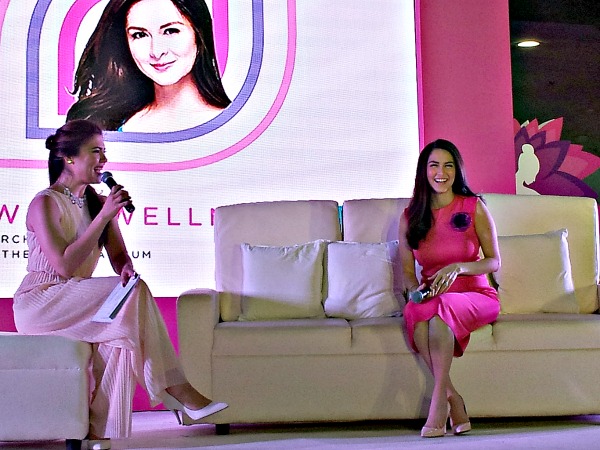 Danica Pingris-Sotto always has her hands full with her athlete husband and her kids but she said that Fern-C helped her a lot in being healthy. Fern-C allows easy absorption of other nutrients which make Danica a lively but "cool" mom. I saw Danica how she handles her very active toddlers and Danica really did it well. Even cooler news is that Fern-C kids is also now available in Watsons.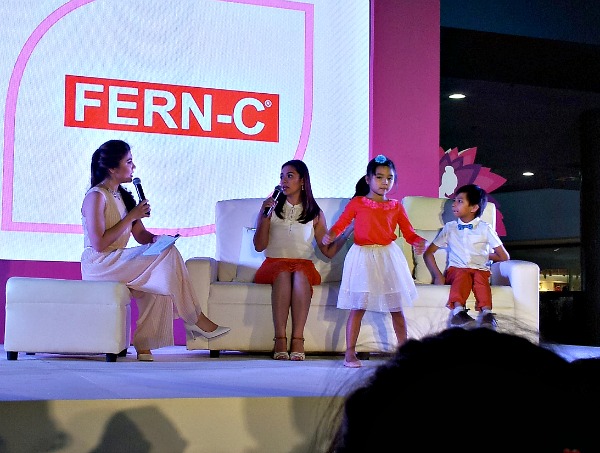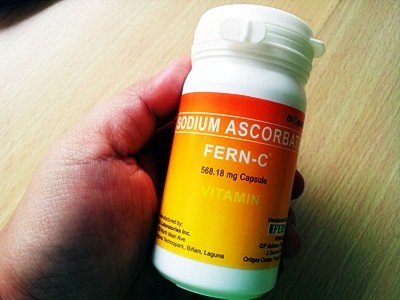 Kim Chiu was a true beauty with her slim figure and she showed her beautiful skin with her bare back green outfit. She said that FAT OUT which she currently endorses is not only for those who want to look slimmer but it's a dietary supplement to increase health and wellness. FAT OUT has cilium husk which helps eliminate bad fat and avoid colon cancer. I completely adored Kim Chiu for her youthful beauty and her charisma when she sang her hit song "Mr. Right".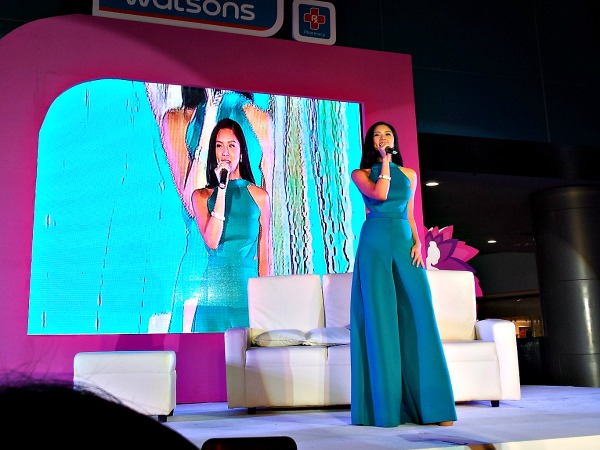 Ruffa Gutierrez is still the unbeatable beauty queen. She looked svelte and young looking in her pink outfit and she happily mentioned that she owed it a lot to Cosmo Skin Premium Collagen which has 20,000 mg collagen per tube.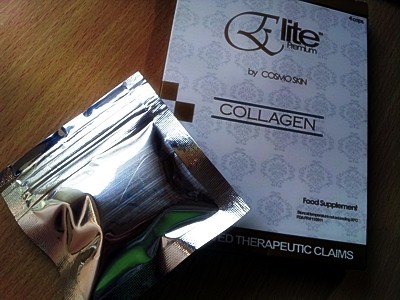 Coach Toni showed us how it is to be fab and fit as she Zumba in front of the audience, sweat it out and stayed looking beautiful. She truly glowed after the work out. She recommended CAPSINESIS, a cayenne pepper based supplement (hot!), to help in slimming.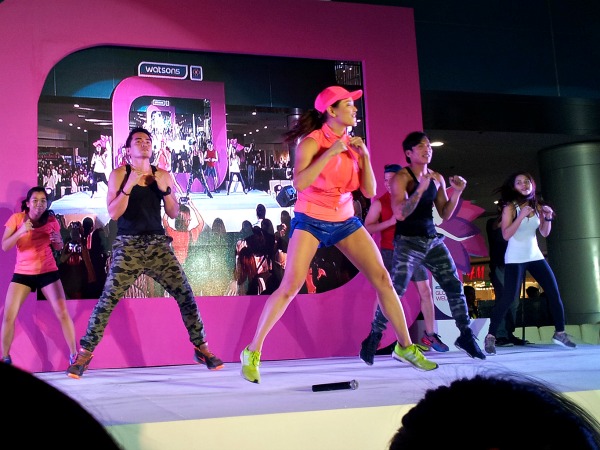 Photo 10 Capsinesis sample
The pop star princess Sarah Geronimo wowed the audience and joined the Watsons toast for the launch of the campaign. I've seen how beautiful she is on her Sangobion video and no wonder she has thousands of fans. Sangobion is an organic iron with vitamins and minerals to help fight iron deficiency anemia.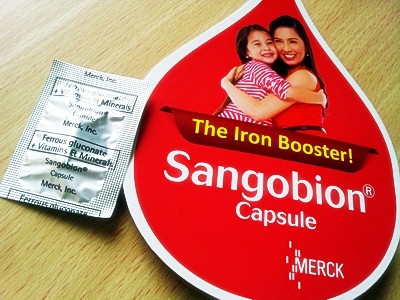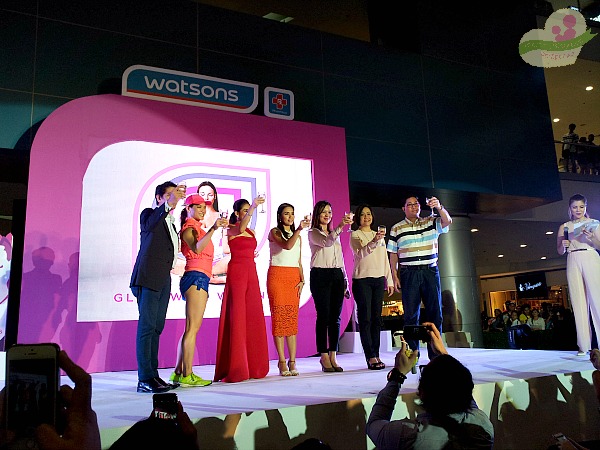 The Watson's campaign kick-off was a success. Aside from the program, there were also different hubs which showcased the different brands available in Watsons:
Boost energy and strength with vitamins and supplement brands like Enervon, Fern C, Real Green, ATC, Caltrate, and MX3
Get glowing with whitening, slimming and anti-ageing solutions from Mosbeau, Met, IVI, Cosmo and IMDS
Bloom and be the best version of yourself with Belo, Snow Caps, KB, Myra, Thiocell and Biofresh
Achieve vibrance with supplements from Watsons, Sangobion, Organique Acai and Iberet
Shoppers can avail of exclusive discounts, free services for women and other fabulous freebies on the following "Glow With Wellness" events:
SM Megamall – March 26-30, 2016
SM Mall of Asia – April 7-13, 2016
SM Cebu – May 3-9, 2016
SM Davao – May 17-23, 2016
Let us all head to Watsons mommies and #GlowWithWellness !
For more information on the 'Watsons Glow With Wellness' campaign, visit www.watsons.comph. Like Watsons on www.facebook.com/WatsonsPH. #WatsonsGlowWithWellness