As parents, one of the best things in life we always love to see is the beautiful smile of our children. The smile that you know that there is happiness and confidence inside. Did you know that 3 out of 4 children have low self-esteem caused by crooked teeth? Because of this, your child's ability to laugh and smile often becomes restricted.  If crooked teeth are left untreated, it may contribute to tooth decay and inability to eat comfortably.
Typically the remedy for crooked teeth is to wear braces or retainers. Considering the sensitive teeth and gums of our children, there are some disadvantages of wearing braces and that is the discomfort and pain caused by the metal frames.  Retainers could be inconvenient to your child when they have to remove them every time they eat and brush their teeth. Wearing braces and retainers alone is not the solution unless the causes of having crooked teeth are corrected.
Poor oral or incorrect myofunctional habits are the real causes of crooked teeth which are boiled down to mouth breathing, tongue thrusting, reverse swallowing and thumb sucking.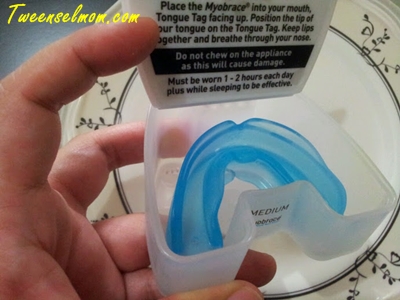 The Myobrace System uses myofunctional orthodontic techniques to correct the problem with your child's poor dental habits and the best part of it is it's a no-brace approach to straighten your child's teeth and jaws. They just wear removable dental appliances(Myobrace) daily for 1-2 hours and overnight while sleeping.
Green Apple Dental/MRC Clinic is the only dental clinic in the Philippines that offers the Myobrace System for children. Not only your kids wear the Myobrace, they also get regular dental trainings from Green Apple Dental/MRC Clinic that includes proper breathing, muscle function and tongue posture.
An example case as documented on TweenselMom's blogposts here.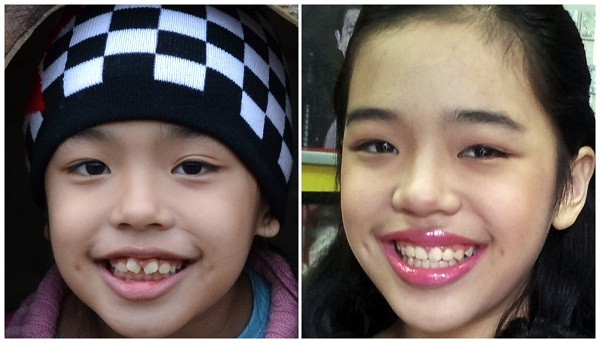 The reward from correcting the causes of crooked teeth is a long-lasting gift to your children of having straight teeth that leads to a beautiful smile, self-confidence and good dental health. This is something your children will be thankful about in the near future!