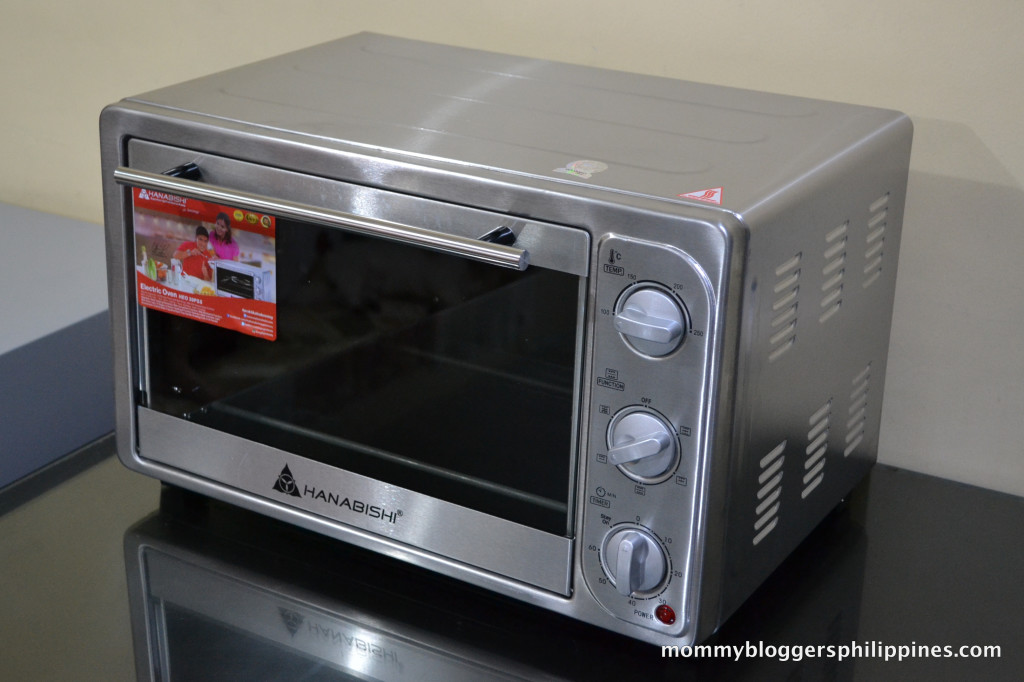 Nine out of ten mommies like me will never miss including an electronic oven in their wish list and that's because of the joy you get from baking. Not only you make yourself proud of being able to cook your own cakes and cookies, you also make your family excited to get a taste every time the delicious smell from the oven comes out.
Now why choose an electric oven? Electric ovens provide a steady heat for an even cooking that turns muffins to golden-brown. Unlike standard gas ovens, you don't get a steady temperature and could cause undesirable burning if not closely monitored. Electric ovens has less intense heat because of the electric coils that warms up until it reaches full temperature and starts releasing heat.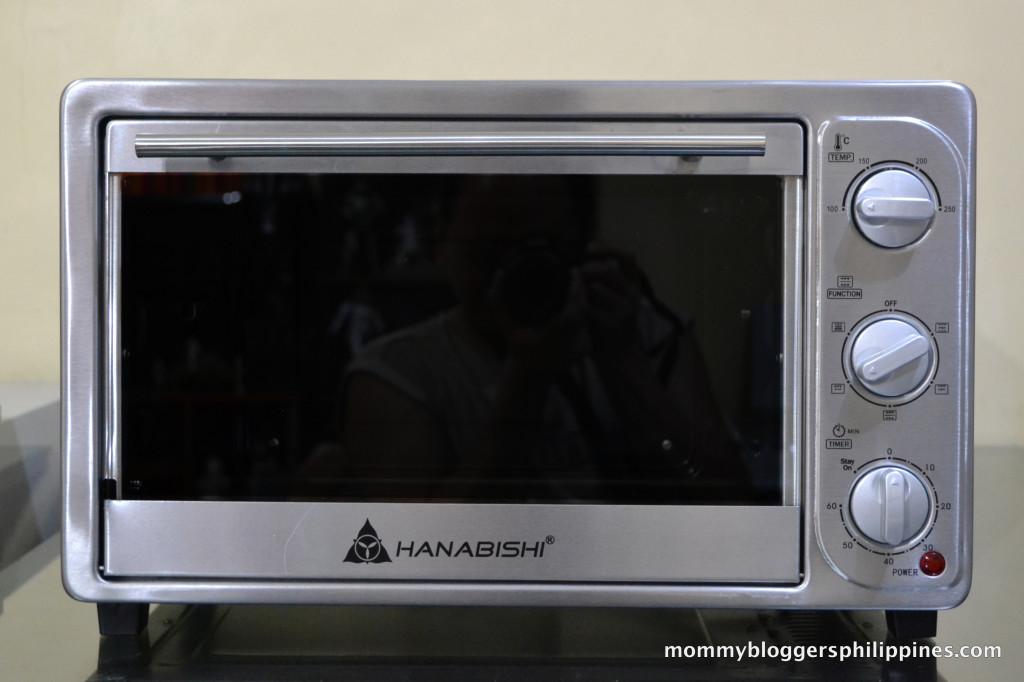 Here is our review of Hanabishi's Electric Oven with model number HEO-30PSS.
First Impression:
When we first saw the HEO-30PSS, we knew this model would be tough because it's made of stainless steel. This kind of material does not easily rust and food stains can be easily wiped out by a cleaning cloth. The size of the glass door is big enough to see the food inside so you can have a better control of the baking process. This oven weighs 8.2 kg. and measures 20″ x 16″ 13″.
Product Features: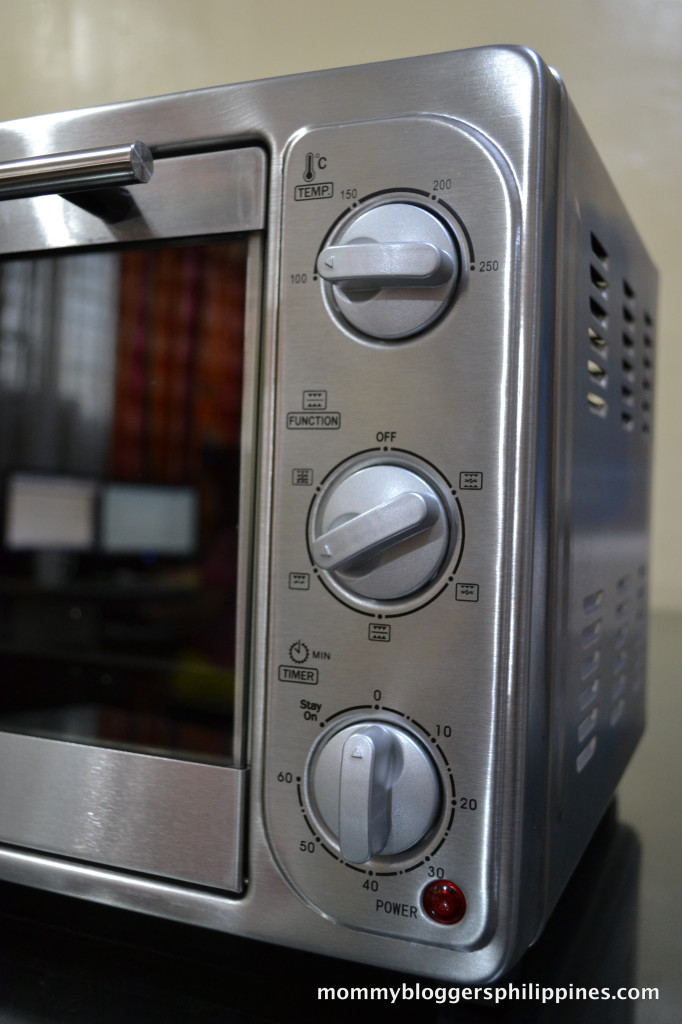 The HEO-30PSS is an electric oven with a convection function. A convection oven means it has a fan that circulates air to keep the temperature more steady. This also mean that you get a more even and 25% faster cooking than a conventional oven.
Not all foods like bread and cookies are better with the convection function because it must be baked in a humid environment whereas the fan could dry out the oven quickly.
The HEO-30PSS has 5 heat operation switches which are the:
Upper + Lower + Convection
Upper + Convection
Upper + Lower
Upper + Rotisserie
Upper + Lower + Rotisserie + Convection
Temperature can be set from 100 to 250 degrees and timer up to 60 minutes with bell alarm. You can cook roasted half chicken, steak, cake, toast, fish, ham, hamburger and other oven-cooked foods.
The trays can be adjusted up to 4 different positions where you can adjust accordingly to the type of food like chicken or cake. The oven accessories included are food tray, baking net, rotisserie fork and handles.
The Banana Cake Experience:
We are about to bake a banana cake into the HEO-30PSS electric oven. My daughter mixed all the ingredients and when done, we put it in a rectangular glass.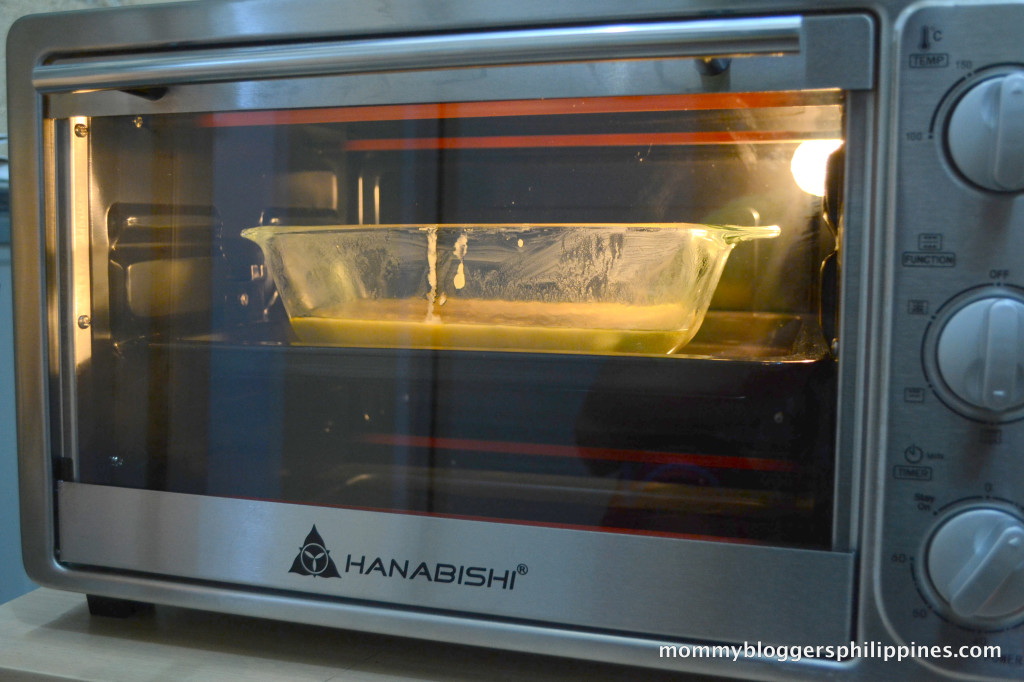 We set the timer to 25 minutes with temperature of 175 degrees. The heat operation switch was set to Upper + Lower. There's a bulb inside covered with a glass that lights up during the cooking process.
The unit does not emit too much heat on the outside and you can touch the door handle while cooking but wearing baking gloves are advisable.
After 25 minutes, the bell finally rang. We stick a toothpick on the banana cake to check if it comes out clean.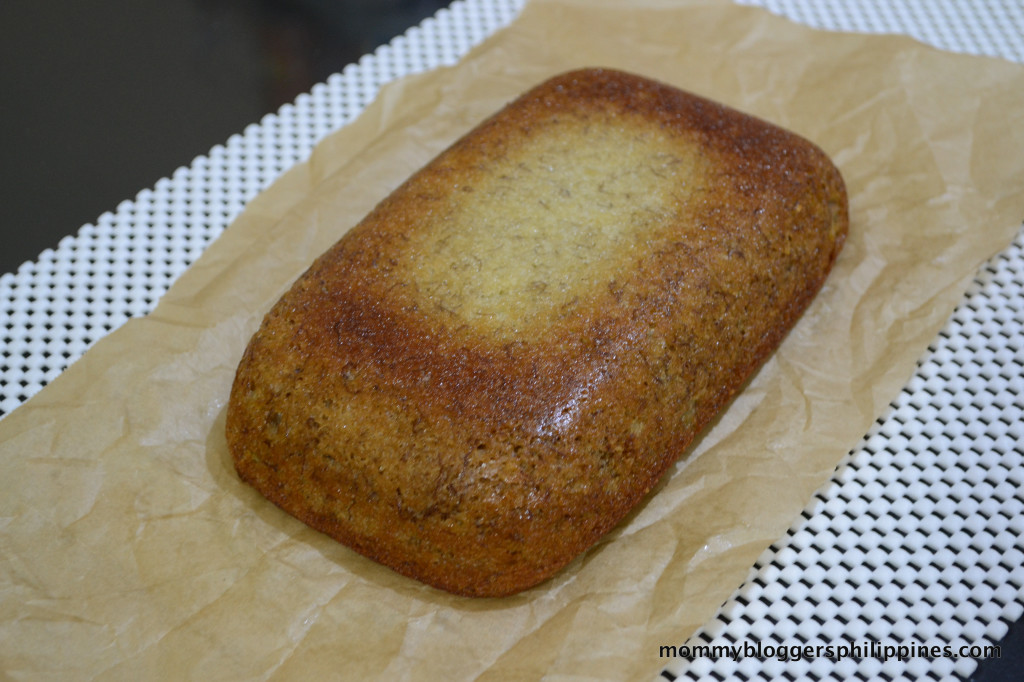 Took the banana cake out of the glass and waited for it to cool before the taste test. The outer parts of the cake are golden-brown which looks promising.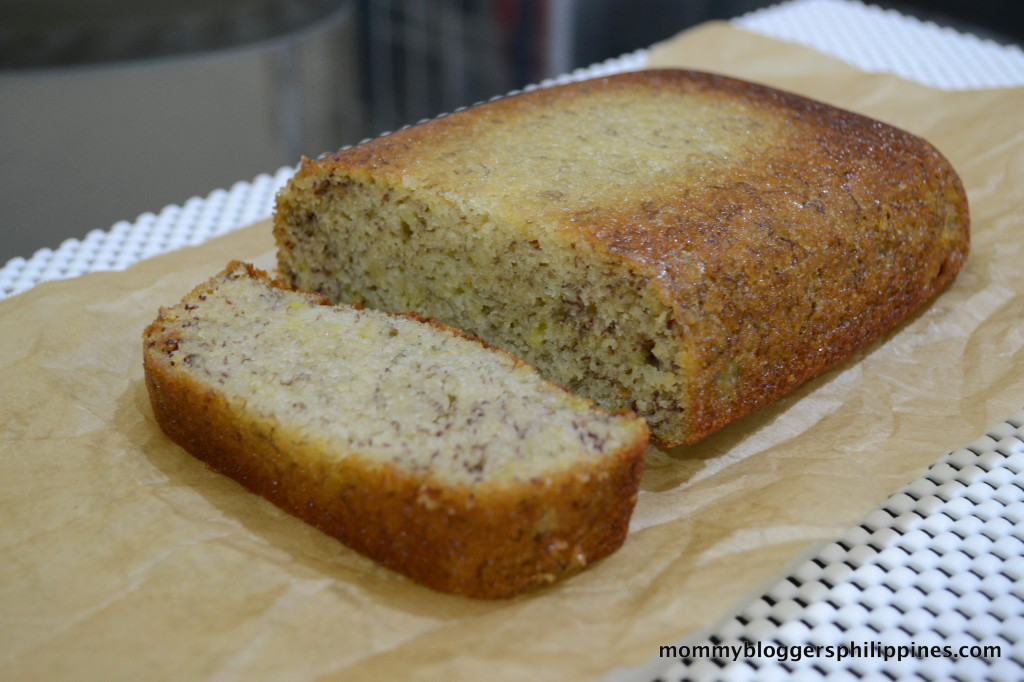 Then comes the moment, the taste test. Initial reaction: "Sarrapp!" It brings out the flavor of banana with the right amount of softness. Too bad the cake did not last too long because my family ate it all while it was hot.
Final Thoughts:
Hanabishi's HEO-30PSS electric oven comes out neat in this review. We didn't encounter any problem during the baking process. The cake was accomplished correctly according to instruction of the cake mix which was made possible by this product. Cleaning the tray was easy using a wet cloth. Since it's made of stainless steel, you won't worry much on it being corroded for a very long time.
The box says it has 6 stages of heating but the actual unit has only 5 options. Not sure if we missed something here.
If you should ask why choose this product, the answer is it's because a user-friendly and kitchen-friendly oven for a reasonable price (not more than P4,000). It's also a Hanabishi. They have been receiving awards since 2011 for Consumer's Choice and for Outstanding Kitchen Appliance Brand.