Keeping our children protected from mosquitoes is our 24 hour concern. But the problem is we just can't look out for them a hundred percent all the time. And because of an ongoing fear of dengue, we sort to different kinds of mosquito repellent. Do you have one which really works for you?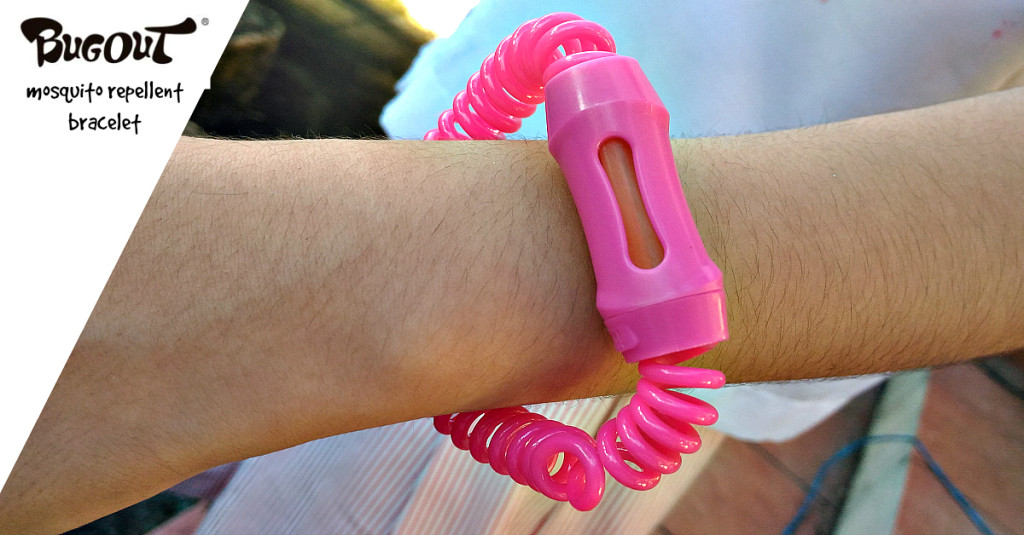 We were recently introduced to BugOut which are branded mosquito repellent bracelets with refillable cartridges. They are available in different colors which will be liked by girls and boys and even adults can wear them too. How does BugOut fare against the hundreds of mosquito repellents available in the market?
DESIGN
BugOut is available in 2 types of designs but both have refillable slots. One is the SPRING design and the other is the SMILEY design.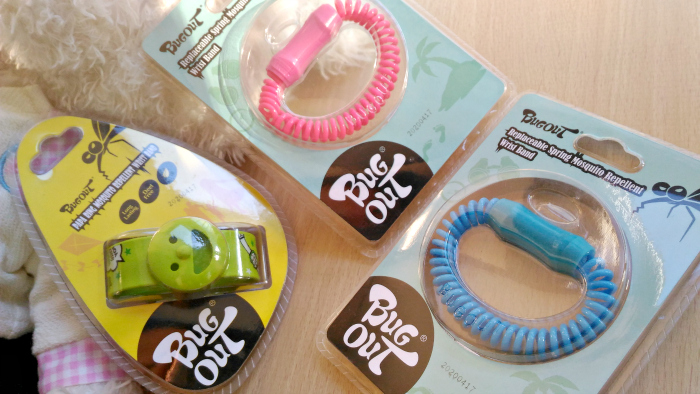 The SPRING bracelets are available in rose pink, sky blue and midnight black. These colors are generally preferred by older kids, girls and boys, while adults can choose these colors too depending on what they wear. The spring design makes it stretchable and fit the wrists of both kids and adults. It can also be worn in the ankle. It doesn't
The SMILEY bracelets are available in playful and lighter colors of pink, green, yellow and blue. They look nice as accessories and the smiley face makes it appealing for younger kids.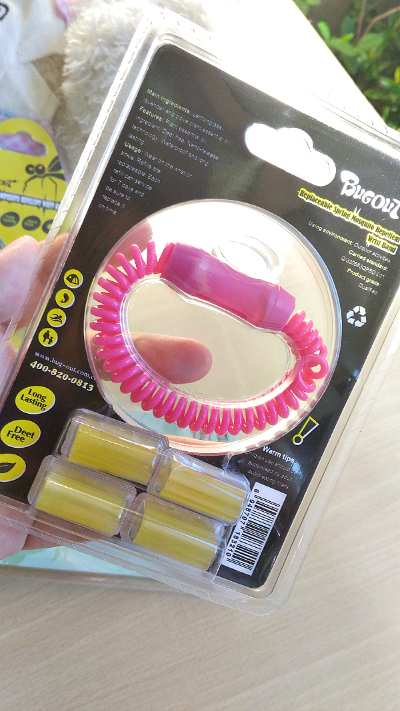 KEY DIFFERENCES
Easy to put on and not easy to fall off. Unlike stick-on mosquito repellents which can either be too sticky on clothes or very easy to fall off, BugOut bracelets can easily be put on. The slots for the modules or cartridges are also secured and easy to fill in.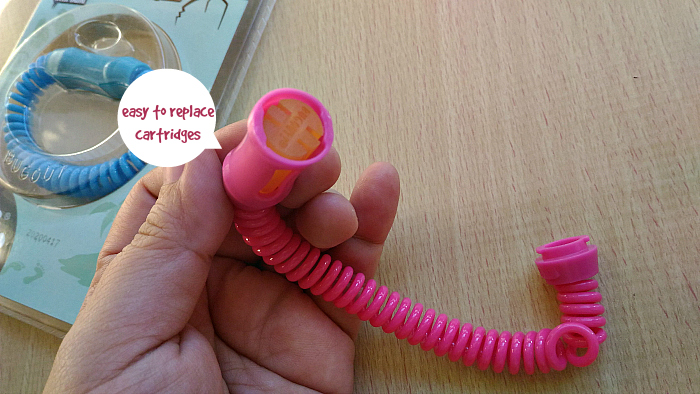 Modules are not in contact with skin. Some brands use a different technology where the material of the bracelets already contain the substances to repel the mosquitoes. Some kids are not comfortable with the smell sticking on their skin and some may even be allergic.
Not too messy to use. Sprays and lotions may have a wider coverage over the body but some of us may find it too messy to use our hands to apply the lotion. Parents may also find it not convenient as they still need to apply the repellents to their kids. Some kids may not be too careful when they apply the lotion on their bodies or if they use spray, they may spray some on their eyes. BugOut can just be placed in a easy access location so they can just pick it up and wear it before going out to school. Same thing as with adults.
Smell. We can attest that compared to other brands, the smell of the modules filled in the bracelets are milder and more tolerable than other brands.
Note: Although we find BugOut greatly beneficial for younger kids, same as other mosquito repellent bracelet brands, we won't recommend it to be worn by babies or very young kids who might be attracted to lick or eat the bracelets. BugOut recommends it for babies 2 years old onwards for wearing or for babies, parents can opt to put the bracelets as accessories to diaper bags, strollers or cribs where they won't be reached by the little ones.
*BugOut Product Specs:
Deet-free and chemical-free, green and safe. Made from the selection of the finest essential oils like citronella, lavender and cloveand does not contain deet and other chemical components.
Application of nano-technology release (patented). Plant essential oil is wrapped inside the nano-wall. Nano-wall will slowly decompose after meeting with air, which can release molecule of essential oil slowly and has a slower speed of decomposition than usual. The service period of defending mosquitoes is ten times than others in the market and there are no side effects.
Effective radius is 1.5 meters. The mosquito repellent bracelet keeps mosquito away through the aroma of essential oils. The effective distance of the aroma released by the module can reach up to 1.5m and is influenced by the wind. It is best worn on both wrist and ankle.
Effective service time span of single module: 160 hours (7 days)
Theory service time span of single module: 15 days
Recommendation: replace the module in about 5 to 7 days.
Water-proof. Suitable for camping, hiking, running and so on.
Easy to wear for adults and children.
Certificate: CE ROHS, TUV, SGS
RETAIL PRICE
Spring Bracelet : P375
Smiley Bracelet : P 395
AVAILABILITY
BugOut is available at the following:
*Toys R' Us leading branches (Powerplant, Greenbelt 5, Glorietta, Eastwood, Trinoma, Shangrila, Robinsons Magnolia, Robinsons Ermita, Galleria, Alabang Town Center)
*www.cudsly.com
*www.milkandhoney.com
*www.ava.ph
Refills will be available in the Philippine market by September, 2016.
FB: www.facebook.com/Bugoutrepellentph
IG: @bugoutrepellentph
Distributed By : Blue88 Trading
Blue 88 Trading is a young and dynamic company engaged in delivering superior and innovative products to the Philippine market through foreign distributorship. Established in 2016, they are the distributor of Bugout mosquito repellent bracelets and they constantly search for other quality and premium items to bring to the reach of Filipinos. Their vision is to be the leader in importing quality and innovative products to the Philippines.