We've always loved the fluffy mamon by Red Ribbon and now, another exciting and indulgent treat is available for everyone to try —the new Red Ribbon White Choco Almond Mamon.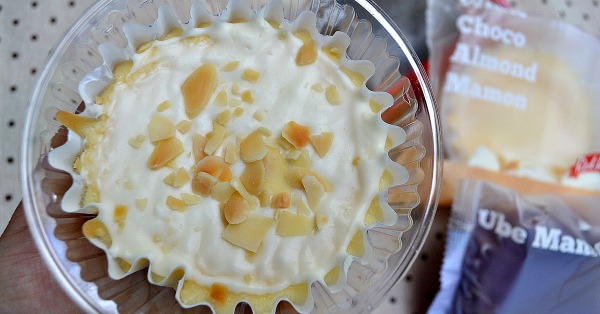 We've tasted it and this one's different. Why? Because of the soft, sweet and white chocolate topping over the trademark fluffy mamon. And then the crunchy, toasted almonds sprinkled generously on top. It will be perfect for the kids baon but adults can enjoy this treat anytime of the day.
"We, at Red Ribbon, are always finding ways to give our customers new treats that they will enjoy and love. The new mamon variant promises a new exciting experience," said Ned Bandojo, head of marketing of Red Ribbon. "The right combination of white chocolate and almonds make this a treat that will turn even the simplest moments into a sweeter and more memorable experience."
 The new White Choco Almond Mamon joins Red Ribbon's other mamon flavors like the Butter Mamon, Cheesy Mamon, Caramel Mamon, Creamy Mamon, Mocha Mamon, Cookies and Cream Mamon, and Ube Mamon. Like the other much-loved mamons, the White Choco Almond Mamon is sure to make a perfect pasalubong and pambaon treat.

This new mamon costs only PhP24 a piece. Red Ribbon has an ongoing promo when you buy the five-piece bundle pack, you can get it for only PhP99.00, saving up to PhP21.00! It's already available in all Red Ribbon outlets.

 As one of the fastest growing bakeshop chains in the country, Red Ribbon is dedicated to making everyday moments more special by bringing new, exciting, and delicious cakes, breads, and pastries.

To know more about Red Ribbon's many delights, visit www.redribbonbakeshop.com.ph.