Have you heard of or watched a Cirque Du Soleil performance? If not, we only have one word to describe their shows : breathtaking. Yes, go on, Google Cirque Du Soleil shows staged in key cities all over the world and you will find out how captivating their colors are, how vibrant the stages are, and how their juggling and acrobatic performances will literally take your breath away.
The happy news is Cirque Du Soleil will be in Manila this June to hold its Asian premiere of TORUK –  The First Flight . Inspired by James Cameron's record-breaking movie AVATAR, the show will be presented at the Mall of Asia Arena June 23rd– July 2nd 2017.
Last May 24, we were fortunate to have the opportunity to meet some of the key personalities of the production team. There was Filipino-American, Rob Laqui, who was one of the puppeteers, and he told us how proud he is that Cirque Du Soleil is having its premier in Asia in the Philippines. We also met Michael Ocampo, the Head Coach, and he is also a Filipino-Canadian and a great athlete. Together with Janie Mallet, Toruk's charming publicist, they detailed how big this production, the effort, and creativity they need to put into every show, but at the same time, the pride that they have to be able to have the tour going on successfully for many years in many countries.
We had a preview of the show through some video snippets of the tour in America, and then some of the exciting shots while the team prepared the stage for one of their performances. As we said in the beginning, the show was truly spectacular. We've uploaded a short clip so you can have a sneak peek too!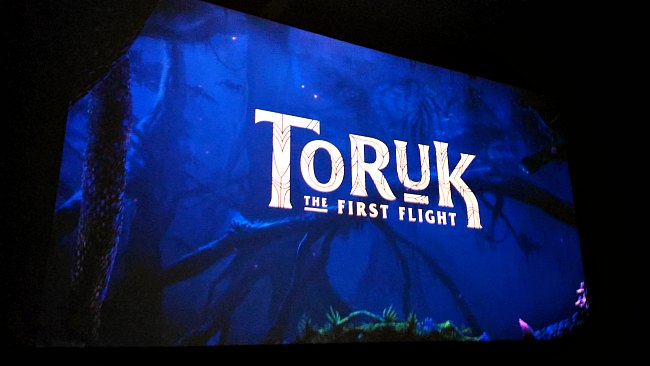 Avatar has a huge fan base in the Philippines and we are all longing for the next part of the sequel of the film. TORUK
– The First Flight
will surely fill up our longing because the whole story line was built and developed in collaboration with James Cameron, the creator of Avatar and the world of Pandora.
But fan of the movie or not, Cirque Du Soleil told us that even though you don't know or haven't watched the movie Avatar, the show will have something for everyone. Cutting-edge visuals, magical puppets, and vibrant costumes, all these are ingredients for an unforgettable stage show. We even heard the team that audience will be able to use an interactive mobile app which will make them feel like they are part of the show. How exciting, right? We couldn't wait to see TORUK with our kids!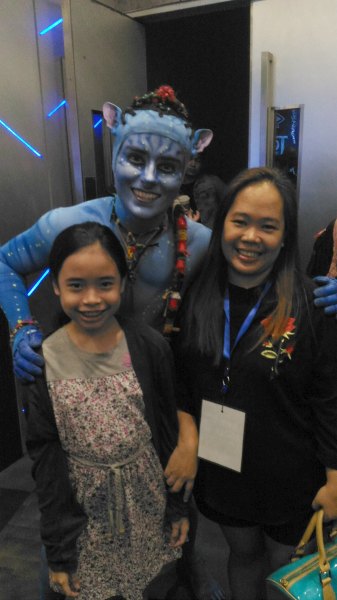 TORUK – The First Flight is Cirque du Soleil's 37th production since 1984. The company has brought wonder and delight to more than 155 million spectators in more than 300 cities on six continents. Cirque Du Soleil has close to 4,000 employees, including 1,300 performing artists from close to 50 different countries.
Follow TORUK – The First Flight at www.facebook.com/torukthefirstflight, Twitter @cirque | Instagram @cirquedusoleil | Snapchat @CirqueSnap | #TORUK #Avatar #CirqueduSoleil
For more information about Cirque du Soleil, visit https://www.cirquedusoleil.com.
To find out more about the ONE DROP Foundation, visit https://www.onedrop.org.