Many expectant moms and even those planning-to-get pregnant mothers have a great reason to celebrate as World Citi Med (WCM) had recently unveiled its newest and very-modern Maternity Wing located on the 6th floor.  An inaugural event was held last August 14 aptly called #celebratingMOMents and there we've witnessed for ourselves how World Citi Med went to an extraordinary level in renovating their rooms and improving their maternity packages to give the mothers extra comfort with a touch of luxury.
World Citi Med's #celebratingMOMents event was made not only to be a celebratory day but also an educating day for most of the mothers who were present. At the 5th floor of the building, World Citi Med gave a free Mothers Class where attendees learned essential information about Pre-Natal and Post-Natal Care, Breastfeeding, Family Planning and Nutritional Immunology.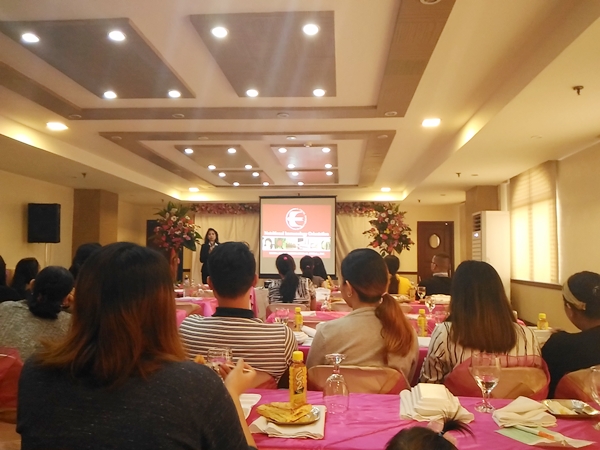 The final presentation was World Citi Med's Maternity AVP where the attendees had a glimpse of what WCM has to offer for its maternity patients, the facilities and the maternity packages.
The ribbon-cutting was held at the 6th floor where invited media, bloggers and guest personalities were present. World Citi Med's executives who were present were the President and CEO Madame Arlyn Grace V. Guico, Officer-in-Charge and CEO Raymond Patrick Guico, Medical Director Dr. Margarita Santella-Jara, Chairman of the OB-GYNE Department, Dr. Ma. Lorcelli Parado, and Chairman of the Pediatrics Department, Dr. Meadina Cruz.
The final activity of the event was the Maternity Tour where the attendees were able to see the whole Maternity Wing of World Citi Med.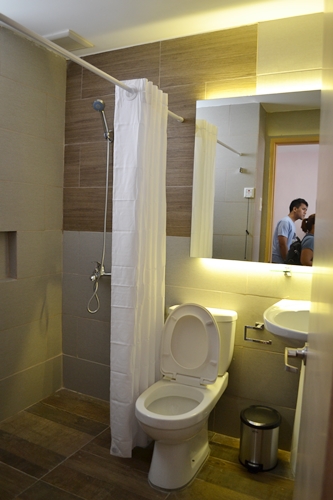 To give us an idea of the premium maternity experience being offered by World Citi Med, they gave detailed descriptions of each of the services and perks included for each of the stages of pregnancy. Here are the key benefits every mom can look forward to if they decide to consider delivering their babies in World Citi Med.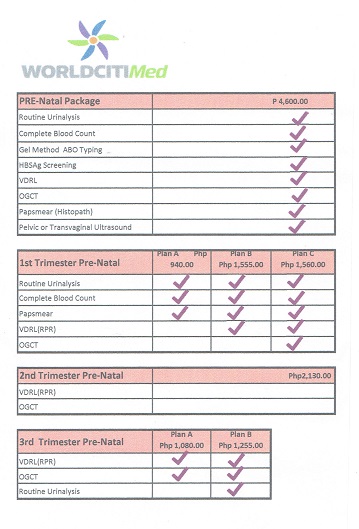 Pre-Natal Stage
Customized and comprehensive prenatal package
Personal assistance of a dedicated Birth Care Specialist who will process and file information of the mother, accompany and assist her during consultation to OB-Gynes
Maternity Privilege Card to get discounts from WCM partner establishments
Free pregnancy related-classes
Access to Women's Wellness Center where they can watch breastfeeding AVPs
Delivery Stage
Companion/family member no longer needs to queue at the ground floor section for admission
Valet parking service
Inclusions in the Maternity Package are diagnostic tests, immunizations, and hospitalization, a mother kit aka stylish maternity bag with a sling inside for breastfeeding), and a baby kit aka nursery bag with diapers, branded baby clothes and blanket, premium baby wash.
Recovery Room has piped-in classical music to add to the feeling of serenity and calm.
Mom to be dressed in a stylish, quality maternity gown after her stint in the delivery room and recovery room
The newborn will also have his/her own baby kit with diapers, branded set of clothes, premium baby wash, and a trusted brand of bottled water.
A picture of newborn's first moments will also be taken and given to mom as a souvenir.
Post Delivery
Dedicated maternity nurses who will assist the mother all throughout the recovery period.
Lactation nurse will visit the mother to teach proper breastfeeding and lactation massage techniques.
Hospital dietician will visit the mother to explain meals targeted for lactation.
Pertinent documents and processing of birth certificate will be done in the private room care
Celebratory Birthday flowers and freebies
Upon Hospital Discharge
Assigned Birth Care Specialist to assist in fulfillment of Philhealth requirements, billing, and payment
Free pickup and drop-off shuttle (van) for those who live 1km away from WCM.
After Discharge
Discount on first check-up with the Pediatrician and OB-GYNE
WCM Maternity Privilege Card effective 1 year to avail of discounts from partner establishments and brands.
The whole journey of pregnancy can be quite a challenge, most especially for first-time moms. But World Citi Med has done a commendable effort to make the journey for every mom a reason to celebrate. It may take more than a nature-inspired room to relieve the pains of labor when the baby is coming out, but in an environment which is obviously dedicated in making pregnancy a lot easier, and the mother is pampered to the point of luxury, the whole journey of pregnancy will be truly memorable and worthy, not only to the mother, but for the baby and the whole family as well.
Call WORLD CITI MED (+632)913-8380 locals 380 and 210 to schedule a MATERNITY WING tour, book your pre-natal check-up, or if you want to learn more about their maternity or pre-natal packages, check out World Citi Med website and social media accounts.