Have an unforgettable journey to the stars with your little ones and your young-at-hearts! Make Believe Productions, in partnership with Fully Booked, is staging an interactive mini-musical adaptation of The Little Prince by Antoine de Saint-Exupery. With it's timeless message of seeing with the heart, embracing love and friendship, and never forgetting the child within all of us, this show will surely entertain, touch, and inspire a new generation of children and families alike.
See details of the program:
Show Length: Approx. 1 Hour and 30 minutes
Dates:  September 23 and 24, 2017 (Saturday and Sunday)
Show Times: 11:00 a.m., 3:00 p.m., and 7:00 p.m.
Venue: Top Shelf, 5/L Fully Booked Bonifacio High Street
Tickets are at P 650.00 each. But the audience will have the opportunity to bring home this timeless story in both their hearts and hands! Avail of the ticket and book bundle for only P 775.00! Buyer will be entitled to a ticket to the show and a beautiful paperback copy of The Little Prince.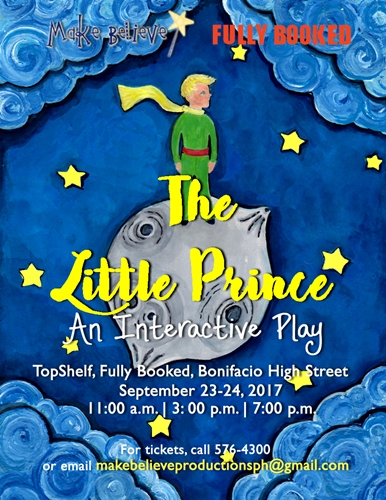 See photos below for previous productions where kids and parents had magical moments!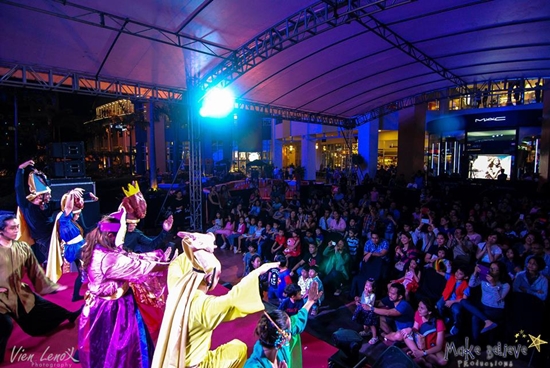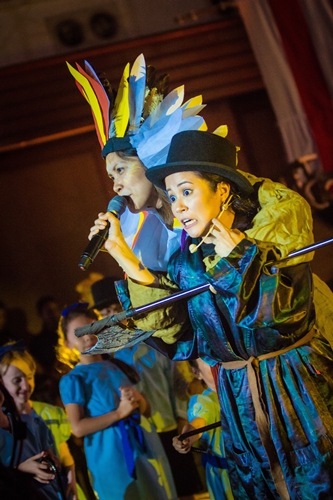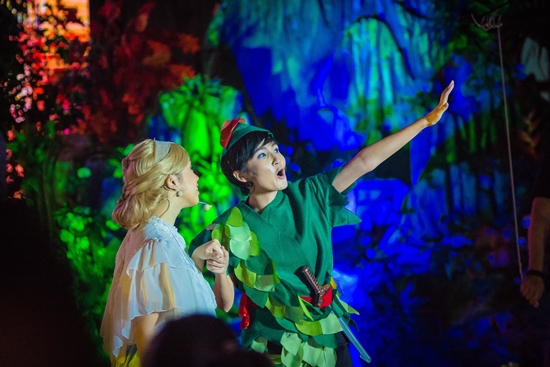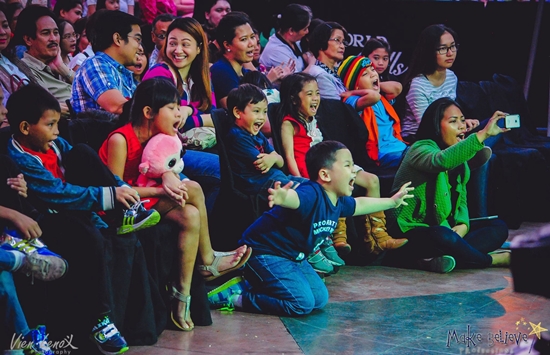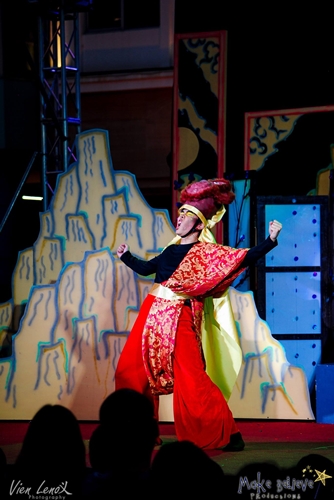 Enjoy Make Believe's brand of interactive performance and storytelling magic in a show that will both take you on an adventure and bring you back to your deepest self.
Ticket reservations ongoing! Email [email protected] for reservations.
ABOUT MAKE BELIEVE
Make Believe is a leading creative arts partner of schools, organizations, and families. They create magical experiences for children and families that entertain, educate, and touch lives. 
CORE SERVICES
Creative Arts Workshops for Kids
Storytelling Sessions
Play Production
Party and Event Entertainment
Your Once Upon A Time: Customized Storybooks