All women deserve to feel beautiful and it all starts at home. Teaching young girls to have positive body confidence and self-esteem can be a challenge for parents, and it's not only because of our children's young age but also because of so many outside factors, including a mom's own self-esteem issues. The Dove Self-Esteem Project has been helping parents and teachers deliver self-esteem education for more than 10 years and it has reached 20 million girls around the world in building their self-confidence. In the Philippines, Dove had been a partner to Girl Scouts of the Philippines wherein they were able to help at least 400,000 young girls in boosting their self-confidence and sense of independence.
#ConfidentGirl Forum
To help more Filipina moms in communicating and teaching their young girls and tweens, Mommy Mundo and Dove held a #ConfidentGirl forum at Las Flores in One McKinley Place, BGC last November 7, 2017. The event gathered moms with different careers and roles in the society to hear from child development experts and share their own experiences in bringing up their children and the challenges of teaching self-confidence.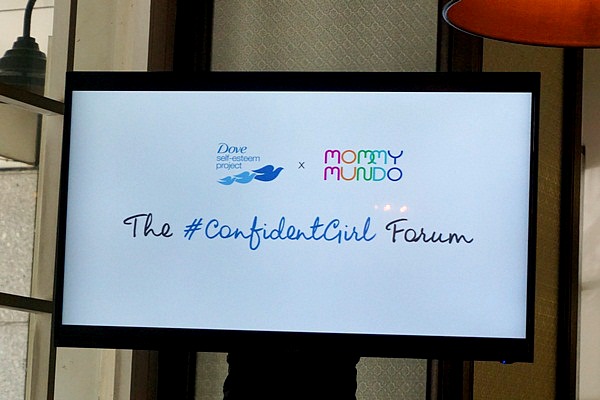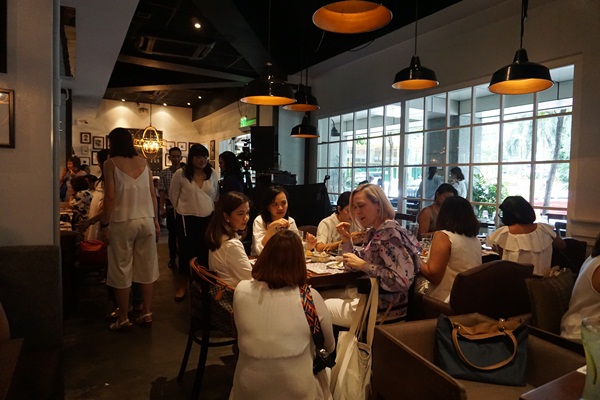 The forum was hosted by Mommy Mundo Janice Villanueva herself with mom experts Tina Zamora, Directress of Nest School for Whole Child Development, and teacher Gabby of Playworks Early Childhood Center. It was a light discussion where we've heard numerous tips about strategies in reaching out to young teens.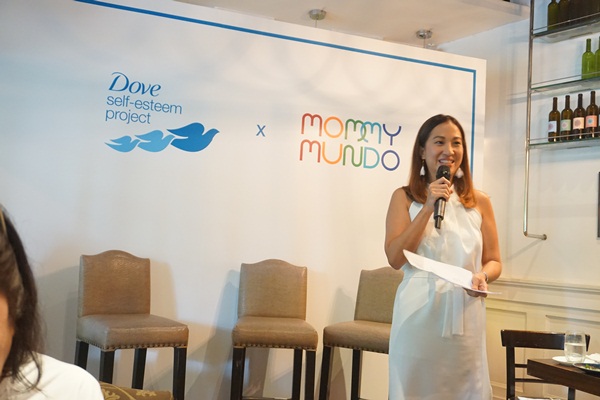 From the discussion, we've learned the following key tips which all moms will find very beneficial to know when communicating with their children:
Beauty anxiety is real and most young people and even adult experience it. And thus it is important that we boost our teen's confidence and teach them real beauty is not skin-deep.
Tweens love to be praised and it will be helpful for parents to always highlight what they are good at, rather than praise or scrutinize how they look.
Popularity is important for every teenagers so what we can do as parents is to help or support them in making accomplishments.
Our tweens may already be big physically but they are big babies with temperamental outbursts. Patience is one of the most noble attitudes we can show our kids in this young stage.
Tweens like more fun things so expect them to act as such, and we can let them have fun while teaching them to be responsible.
Our kids like to test our authority and so parents must be fair and firm at the same time.
Always have time to verify what our kids are doing in social media.
Tweens need lots of sleep, at least 9 hours every day. If home works keep them up on weekdays, let them make up with sleep on weekends.
Have dinner together or if it is not possible to do this daily, make time for everyone to eat together at least once a day.
Don't be the cool parent, rather, be someone with authority and someone who listens.
Be careful of what you say in front of the mirror while your child is listening. The way you look at yourself will bounce back in how your daughter will look at hers.
Be mindful of the power of words and always use it to make yourself and others feel great.
Don't let social media, advertisements and show business distort the way you see beauty.
Celebrate your daughter's inner beauty. Highlight qualities and not always the physical beauty.
Dove Self-Esteem Project Online Modules
We all want the best for our children and we want them to be healthy, happy and confident persons. But as they say, rearing kids especially in their pre-teens and teen years, is not a walk in the park. Actually, for some parents, they find this stage the most difficult stage. The online modules, starting with the Uniquely Me module, is a very useful tool to help us parents in building body confidence in our children. Developing confidence in one's own body is a challenge for many and the Uniquely Me Module tackles self-esteem issues which our children may be experiencing. Issues in eating disorders, peer and cultural pressures, appearance related bullying, are just some of the important matters which are talked about in this module.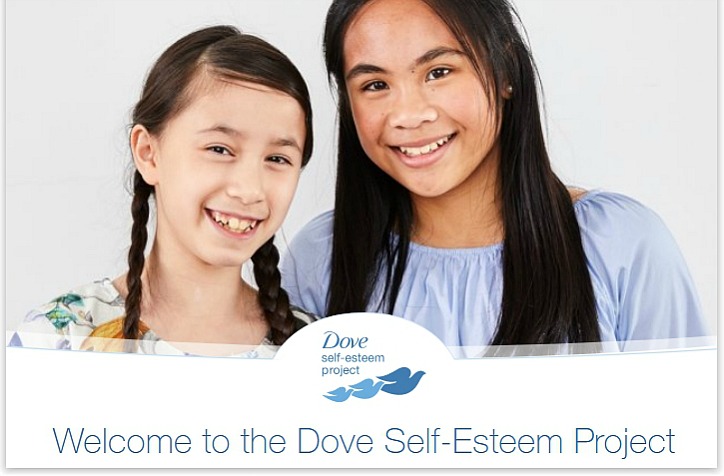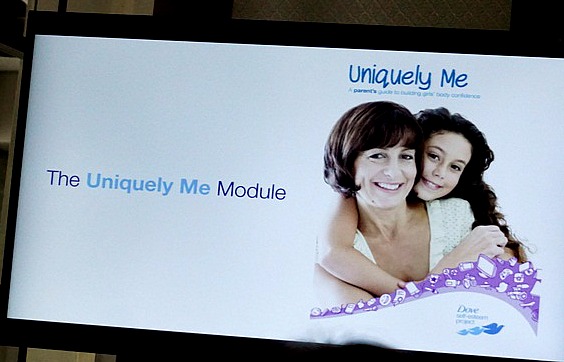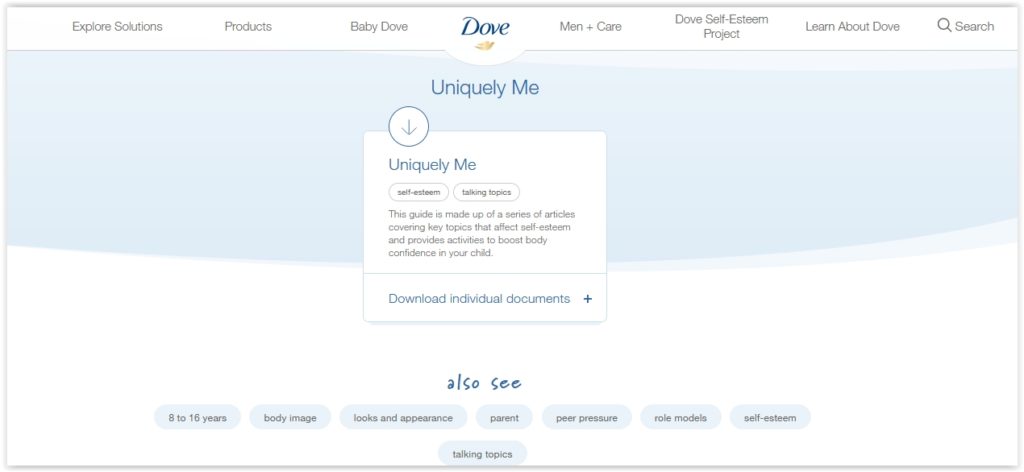 Expert articles are made available for us parents to read on and be the discussion points with our children. But what's great to know is that these modules are not only for us parents to do our parenting effectively, but also to serve as our guide to check our own self-esteem status, be able to develop them and serve as the best role-models to our children.
Read about The Dove Self-Esteem Project
Dove Uniquely Me
Follow Dove in Facebook
Mommy Mundo in Facebook