A homegrown beverage brand called Locally is now serving delicious juice drinks in fruit flavors most of us have just only imagined in the past. We may have love orange and mango juices served usually to us in restaurants or bought from the groceries, but mangosteen and sineguelas, these are exciting Pinoy fruit flavors we will all love to try.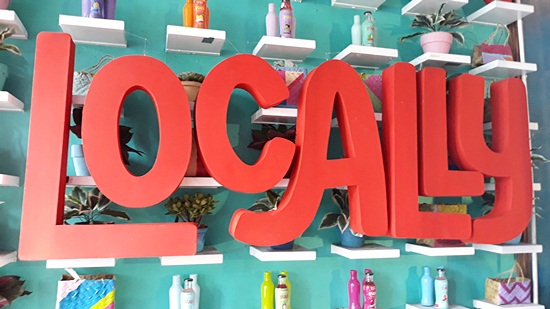 With Locally, you're going on a taste trip around the Philippine regions with its ten (10) indigenous flavours: Mangosteen (Mangosteenie Miney Mo), Sineguelas (Save The Best for Sineguelast), Dalandan (You've Dalandan It Again), Tamarind (Tamarind My Bell), Guyabano (Guyabano-body But You), Calamansi (Calamansi'z The Day), Pomelo (Pomelong and Lasting Love), and Buco (Merci Buco 100% Coconut Water, Lychee, Buko Pandan).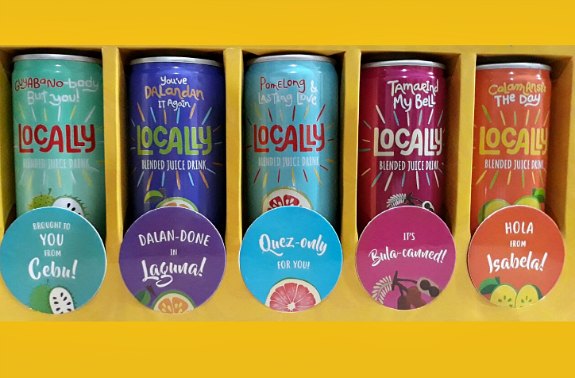 As for the Merci Buco line, there are 3 variants: Pandan, Lychee and Coconut Water. The Merci Buco line boasts of being the First Eco-Certified Organic Cocowater in the Philippines (USDA approved).
Aside from the unique and refreshing taste of Locally juice drinks, this gives an opportunity for us moms to introduce new fruit flavors to members of the family. Sometimes, children or even adults only learn to appreciate fruits once they tasted them. Better than all these, All Locally juices are good sources of Vitamin C. As for the Merci Buco Line, the coconut water is gluten free, not from concentrate, non-GMO, no fat nor cholesterol and a good source of electrolytes.
It's also high time that we give more love to our own local flavors and contribute even a little by supporting our local industry. Gretchen King, the Group Product Manager of Locally, talked about how Locally is being made. In the launch event of Locally held in BGC, she said "Each of our flavours is created from natural, homegrown fruits sourced from different parts of the country — there's the tamarind from Central and Southern Luzon, Mangosteen from Davao, and Calamansi from Isabela, among others. We aim to raise awareness and appreciation of our local produce, and in turn,  support Filipino farmers and the farming community."
Locally is farmed by Filipino hands in the following areas:
Tamarind: Cavite, Bulacan, Batangas, Zambales, Pangasinan and Nueva Ecija
Dalandan: Batangas, Laguna, Mindoro
Mangosteen: Davao
Calamansi: Isabela, Nueva Ecija, Pangasinan and Tarlac
Guyabano: Cebu and Misamis Occidental
Sineguelas: Luzon Area (Pangasinan)
Pomelo: Davao and Quezon.
Coconut: Bicol and Quezon
Locally juices are available in all leading convenience stores and supermarkets. SRP:bottled juices – Php30.95,cans – Php24.50. As for the Merci Buco line, the tetra packs are Php34.45 for 330mL and Php91.95 for 1L.
To get more information about Locally, visit @LocallyPH on Instagram and Facebook.