LamoiyanCorporation, maker of Licealiz Head Lice Treatment Shampoo, has served 23,200 students in 116 public schools nationwide and counting since the start of its free shampooing program in 2014. This 2017,the company continued its initiative to educate the public on head lice infestation issues with the second year of its KilusangKontraKuto campaign.
"Head lice infestation or pediculosis is a public health problem that needs addressing, not just because of the health risks involved, but also because of the negative connotation associated with having kuto," shared Bing Cavestany, Marketing Director of Lamoiyan Corporation. "It's a problem that has always been there, and one that we have a solution to. With the KilusangKontraKuto, we hope to provide a safe and practical way of treating head lice infestation, and to remove the stigma against lice-infested people," said Cavestany.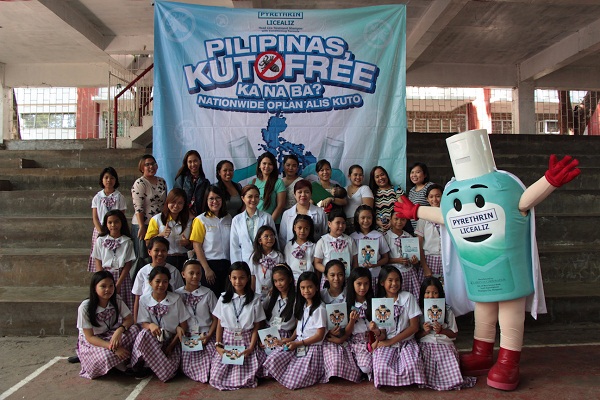 This year, Lamoiyan broadened its campaign by partnering with the Department of Education (DepEd), UP Manila College of Public Health, and Mommy Bloggers Philippines. "By forming and strengthening our institutional partnerships, we hope to extend our efforts to reach more communities and become channels of support to a problem that can be solved through education and community action," shared Cavestany.
Aside from providing free shampooing activities and lectures to children and parents nationwide, Lamoiyan Corporation also organized a health forum for 149 Barangay Health Workers in Parañaque City, donated kontra-kuto kits and educational materials to 348 schools nationwide, and provided hygiene packs for the Marawi relief operations conducted by DepEd.
Lamoiyan Corporation is set to end the year with the last leg of its Nationwide OplanAlisKuto caravan in Mindanao, with over 8,000 children shampooed and 30 public schools visited.
For more information on head lice prevention and treatment, visit www.facebook.com/licealiz.