Have you tried shopping online or are you afraid to try it because it's something you are not used to? Guess what, though there may be a few who are pessimistic on the security of online buying, there are actually so many perks and advantages of being able to choose and purchase from online shops. And there's only one secret for you to avoid being on the downside. Buy only from secured sites.
Take for example Lamido, an online budget shopping site which lets moms easily find what they need with it's user-friendly website at http://www.lamido.com.ph/. You will create your user account you can secure with your password and easily track your purchases.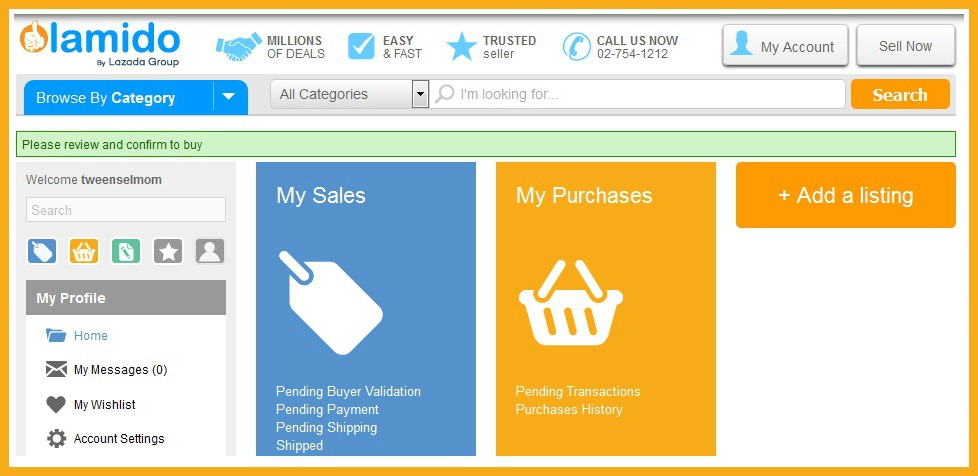 Perks of Being A Lamido User
1. Enjoy free shipping deals
With free shipping deals, you do not need to worry about additional payments for your items to be delivered. Courier fees are already waived by the sellers to let the moms further cut their expenses.
2. Choose trusted sellers through star ratings
You will have full control of who to buy your items from. With actual feedback and buyer ratings, you can easily see the star-studded sellers worthy of your trust.
Take advantage of the price cut and discounts offered by Lamido sellers. Some of them drop their prices and cut them with discounts as big as 80%.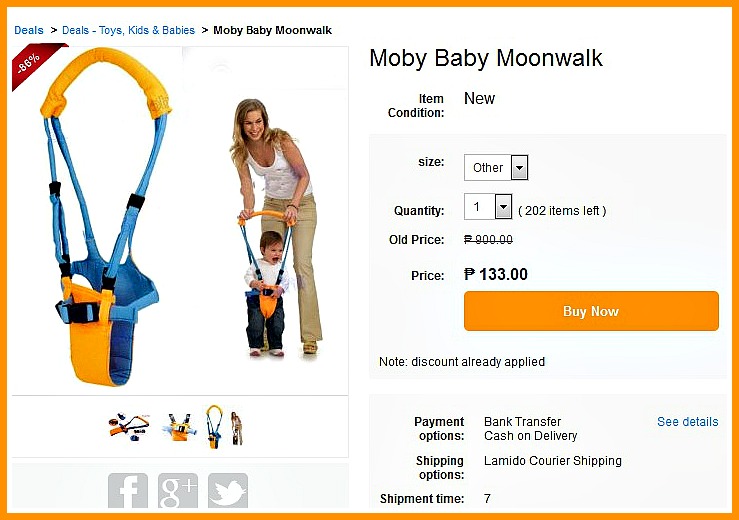 4. Option to pay through bank transfers or cash on delivery (COD)
You never have to fear paying and wait for nothing because you can pay through cash-on-delivery basis. Though not all sellers offer this kind of payment term, there are other payment modes which you can choose from.
5.You will also have the option to sell online.
Lamido is not only a budget shopping site but it also allows users to sell their items. Why not try listing your unused items and be paid for them by other moms who need your items too.
6. Lamido Mobile App
Lamido has made a mobile app available for its users so they can access their sales listings and their purchases wherever they are. Through this app, you can immediately see and avail time-limited deals, have your items delivered or transact with your customers anytime you need to. You can download this app through this link: https://play.google.com/store/apps/details?id=com.lamido.android&hl=en or you click the thumbs-up image below.


Purchasing online isn't something to be scared of. Just make sure to inform yourself of the pros and cons of buying online against going to the actual store, and make sure that you only trust people who have been credited as trust-worthy through their selling history.
Share us your online shopping experience so we can also help other moms get great deals and value for their money.