Mommies always want the best for their babies and often we scour the supermarkets for the safest products. Sansfluo has a range of baby safe products from tooth gels to gum wipes to toothbrushes.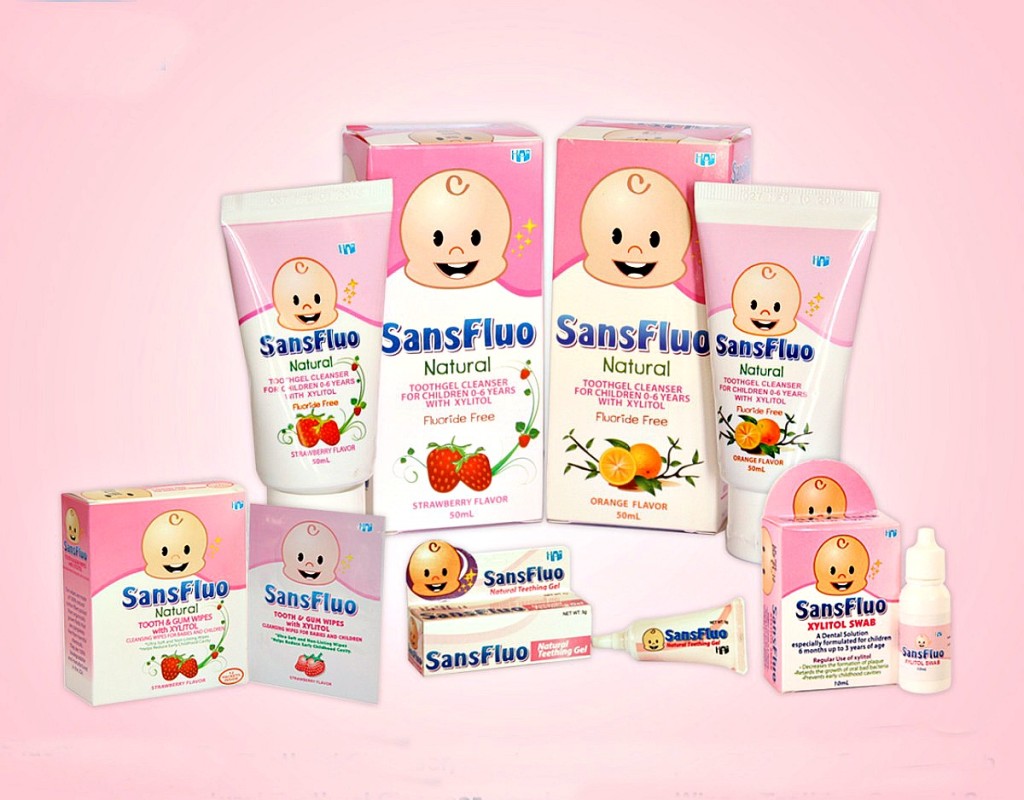 Sansfluo is a product of Health Amendments, Inc. Out of a desire to have toothpaste that has no fluoride for her kids; Dr. Gemma M. Chavez decided to make a local brand. In 2004, HAI launched SansFluo Toothgel Cleanser.  Inspired by the heartwarming response of mothers to SansFluo, the company introduced other oral care products in the market, this time addressing the particular needs of various consumer groups.
SansFluo Toothgel Cleanser is specially formulated toothpaste for infants and toddlers from 0 to 6 years old. It is fluoride free and safe to swallow.
We know many of the mommies in the group use Sansfluo and we would love to read about how Sansfluo has helped your baby's needs.