The origins of yoga, a lifestyle which embodies a holistic approach to health and well-being, may be traced back to ancient India. It is considered such an invaluable gift of the country's ancient tradition that the United Nations General Assembly had decided to declare June 21st as the International Day of Yoga in December of 2014.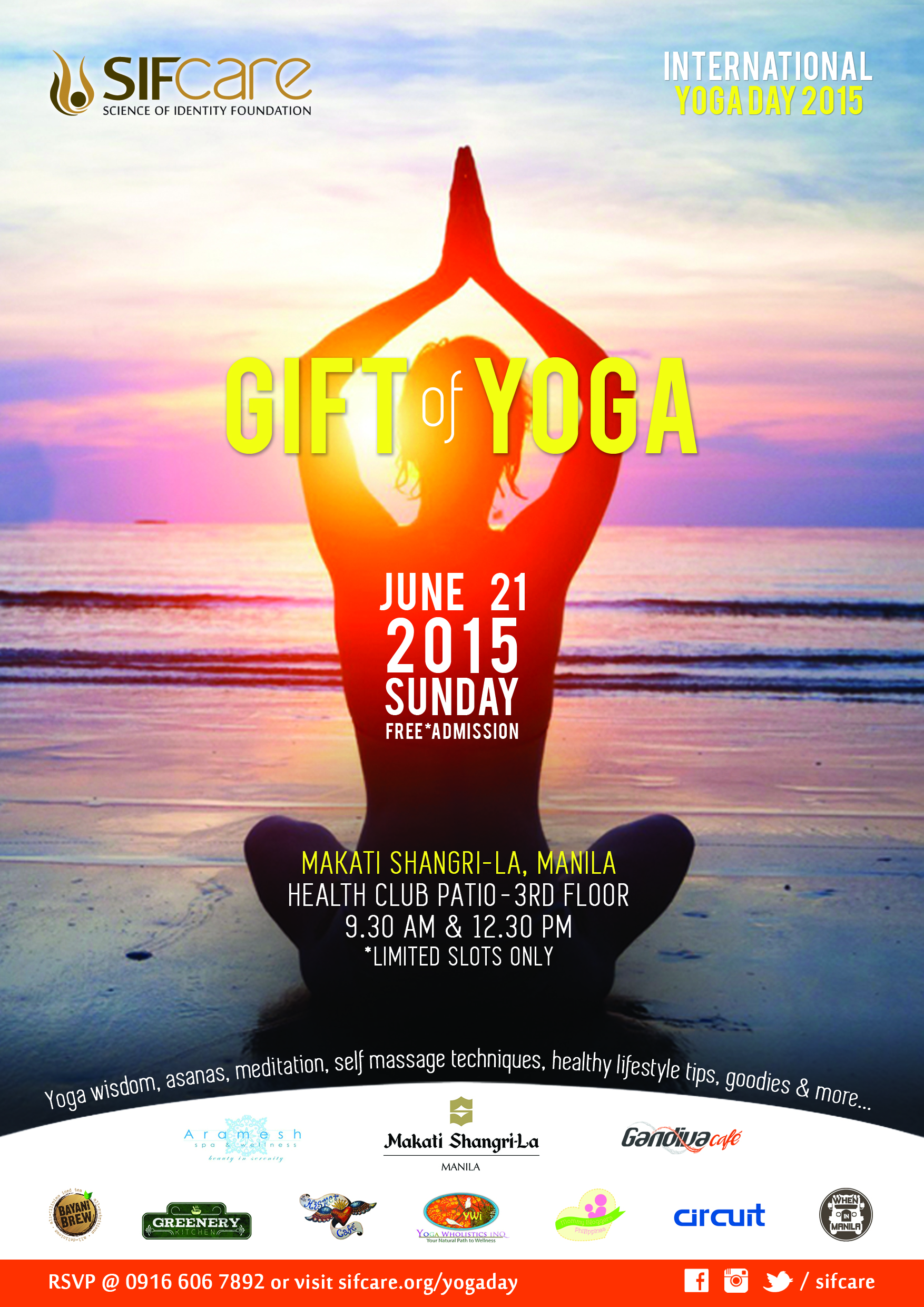 To celebrate this day with the rest of the world, SIFCare (Science of Identity Foundation Community Assistance for Resposible Existence), the humanitarian arm of the Science of Identity Foundation, is organizing Gift of Yoga, an event that aims to promote and cultivate the real meaning of yoga.  We believe that yoga is not simply a form of exercise; it means union with the Supreme. It is a holistic lifestyle that focuses on the health of the mind, body, and soul, and is applicable to everyone regardless of their gender, age, nationality, and religion.
For this event, SIFCare has invited yoga practitioners and healthy and wellness advocates to offer simple relaxation exercises, healthy diet tips and alternatives, and yoga meditation to the event's attendees.
Gift of Yoga happens this Sunday, June 21st, at the 3rd floor patio of Makati Shangri-La Manila's Health Club. There will be two sessions (one at 9:30 am and one at 12:30 pm) with a maximum of 100 attendees only per session. Admission is free and by reservation only. Interested participants may register at www.sifcare.org/yogaday. More information about SIFCare is also available at the website: www.sifcare.org.  We hope to see you on the 21st!
*This event is made possible by Makati Shangri-La Hotel, Aramesh Spa and Wellness, Gandiva Cafe, Bayani Brew, Greenery Kitchen, Kismet Café.