Vita Cubes, the popular cube-shaped jelly candies loaded with vitamins, gave the mom bloggers of Mommy Bloggers Philippines and their kids a grand time last October 22, 2016 at Active Fun BGC. The day was filled with fun, colors and nutritious information about Vita Cubes. It helped a lot that most moms know each other well as they share a common ground in the blogging community. But actually, when moms go together, the bond of motherhood naturally sets in. Everyone shares a common goal and that is to provide nutritious food and snacks to their kids.
Vita Cubes Fruit Flavored Jelly Candies, with their colorful shapes and sugary taste, the kids will just be happy to keep their pockets full of these. The good news is that aside from having delicious taste, Vita Cubes are fortified with essential vitamins and minerals that are important for growing children.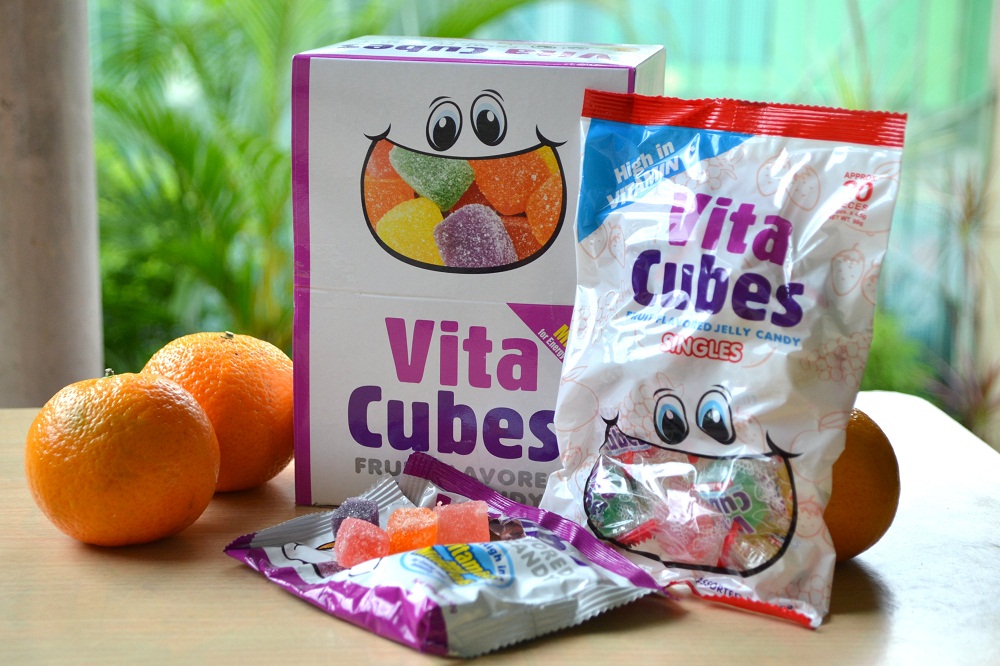 Vita Cubes is available at all Mercury Drug outlets, SM Supermarkets, Robinson's Supermarkets, Waltermart, Landmark, Puregold,Mini Stop and local grocery stores.
Follow Vita Cubes in Facebook
Some of the photos taken during the event (photos courtesy of mommies Gracie , Evelyn , Reylen , Lhourdes , Bave, and Maree )
Vita Cubes Family Fun Day – after the party with Vita Cubes, with lots of games and giveaways, the kids had a great time playing at Active Fun !
Thank you Vita Cubes!