I was able to taste a dish made with Quorn two years ago in Bonifacio Global City where the British Festival was held. I was with my kids and there was this Quorn booth which had this long line of people waiting to have a taste of their cooked meals. I can still remember how I wished that Quorn was available for purchase that day. When I was invited to the launch of Quorn, I knew my wish had already been granted.
At The Quorn Grub Club Secret Lunch held at Florabel restaurant in Estancia Mall, Pasig, Chef Florabel and Chef JP Anglo (of the famous restaurant Sarsa) collaborated to serve various Asian-inspired dishes using Quorn™ . The guests were prompted to wear eye masks before we sampled some of the dishes. I saw the Sexy Chef owners Rachelle and Barni Alejandro and the socialite Tessa Prieto-Valdez on the other table and they were all enjoying the meals as much as I did.
It was a unique experience for me as I proved how meaty-tasting Quorn is. The lunch became heavy with tasty and delicious dishes : Quorn™ Xiu mai with Truffle, Quorn™ Crispy Parcels w/ Pickled Papaya & Garlic Vinegar, Quorn™ Satay and Inasal, and Sweet & Sour Quorn™ w/ 3-Grain Fried Rice.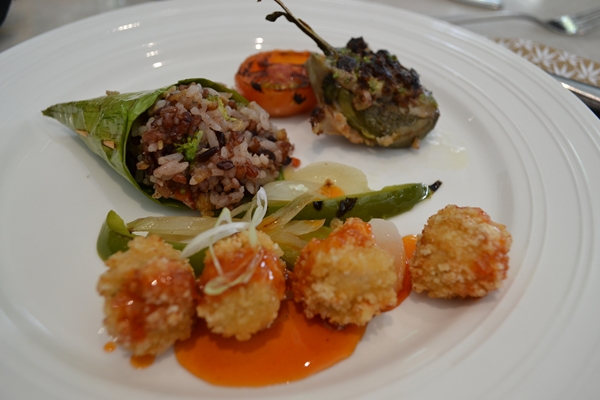 Originating from the United Kingdom, Quorn™ is a range of deliciously meat-free protein products. Its main ingredient is Mycoprotein™ – a naturally healthy protein that is high in fiber, low in saturated fat, and has zero cholesterol. As I listened to the CEO of Quorn Kevin Brennan, I was amazed how Mycoprotein is being harvested. It's like a wonder food which is being made available for all.
From wikipedia it says that : Mycoprotein means protein from fungi. The main mycoprotein on sale in Europe and North America is called Quorn. It was originally developed as a food source to combat food shortages. All Quorn products contain mycoprotein derived from the fungus Fusarium venenatum.
Quorn products include the meat free versions of chicken nuggets, ground meat and chunks. I tell you, if your eyes are closed, you wouldn't know that you are not eating meat. I tried imitating the corn soup served during the event and imagine my delight when my kids really liked it. The Quorn chunks were really meaty and filling.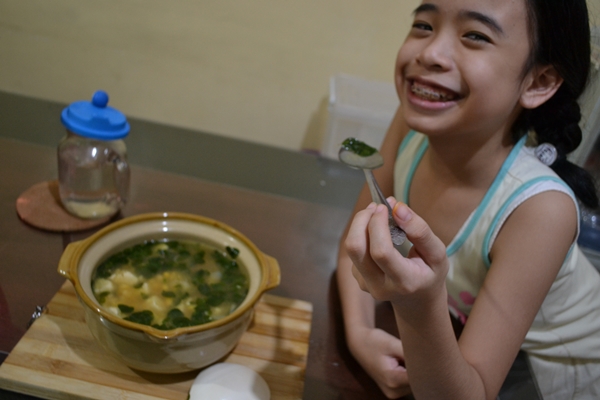 Quorn™ is now available in leading supermarkets such as S&R, Rustan's, Shopwise, SM Supermarket, SM Savemore, SM Hypermarket, Robinsons, Puregold, Metro Gaisano, Landmark, Waltermart, Hi Top, Citimart, and Jenra. Reasonably priced at PHP 99.00 to PHP 140.00 per pack, Quorn™ is expected to roll out in more stores soon.
Learn more about Quorn™ by visiting www.Quorn.ph or www.mycoprotein.org and don't forget to like Quorn™ Philippines on Facebook at www.facebook.com/QuornPH.
As written by : Mommy Lanie of Tweenselmom.com