Mackerel is a type of fish rich in Omega 3, a type of fat which lowers our risk to have heart diseases but at the same time increases our brain power. In the recipe we are sharing, we used Uni-Pak Imported Mackerel in Natural Oil over fusilli pasta. Uni-Pak's mackerel tastes fresh and the fish meat is firm because Uni-Pak used high quality fish. Hindi basta nakasanayan, the best na yan, right? The mackerel fish meat was perfect to be used as an ingredient in this easy-to-prepare pasta recipe. It's a healthy dish which will only take you 5-10 minutes to make. Basta Mackerel, dapat tatak Uni-Pak!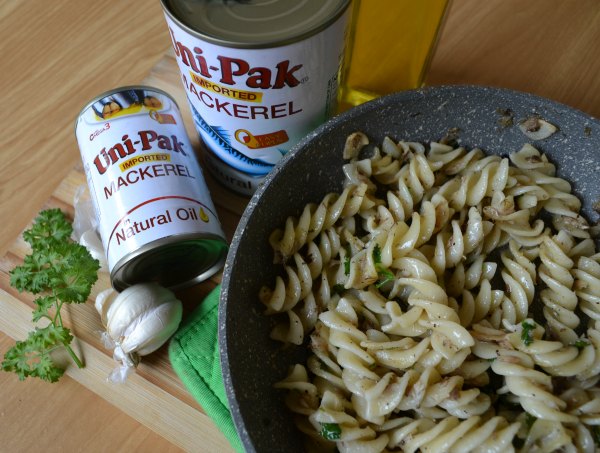 Uni-Pak Mackerel Italian Pasta Recipe
Ingredients :
1 can Uni-Pak Mackerel in Natural Oil 425 grams
1  tsp garlic
1 tablespoon olive oil
1 cup cooked fusilli pasta
1 tsp chopped parsley
table salt and pepper for seasoning
How to cook:
Drain the mackerel but keep both the fish and the liquid. Flake the mackerel and then set aside.
Heat olive oil and saute garlic and then the mackerel. Pour the mackerel liquid and cook for a minute. Toss the cooked fusilli and cook for 2-3 minutes. Sprinkle the pasta with chopped parsley and then season with salt and pepper.
For a cheesy take on this recipe, you can sprinkle parmesan cheese on top before eating! Enjoy!
Giveaway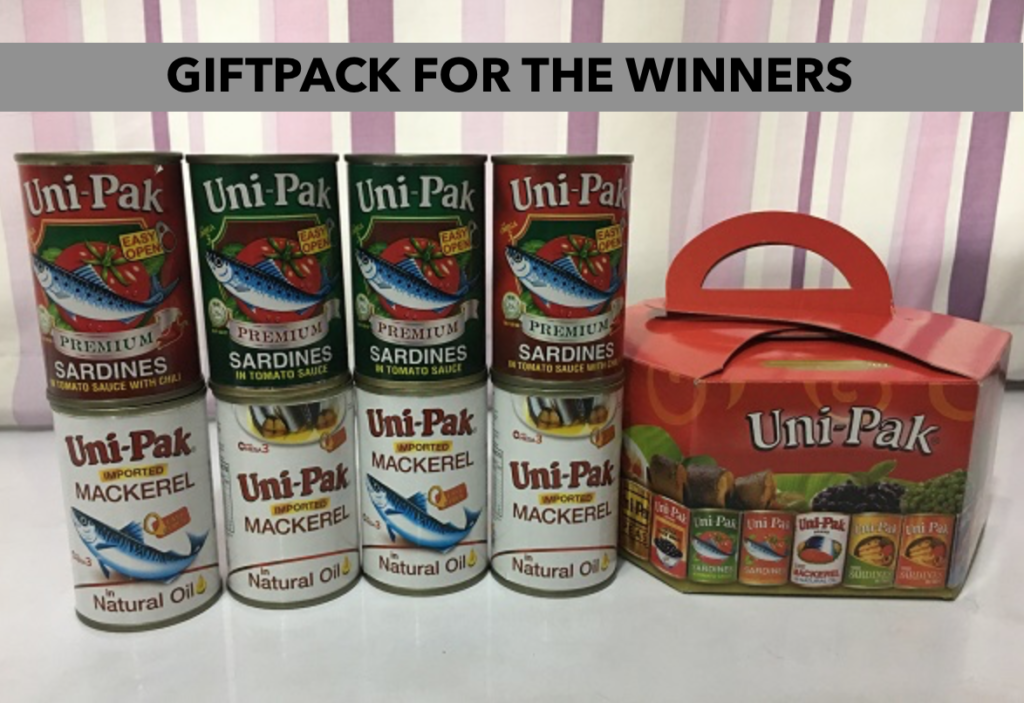 Want to get this bundle of Uni-Pak goodies? Just follow the easy mechanics for this giveaway! 1 lucky winner will be able to receive the gift pack above. (Uni-Pak bundle may not contain exactly the same contents in the photo)
1. Like Uni-Pak Mackerel in Facebook
2. Share the blog post on your Facebook page (should be public), and use the hashtag:
#mommybloggersph #tatakunipak, #paknapak and #unipak and tag @unipakmackerel
Raffle is open to Metro Manila residents only. Raffle ends May 26, 2017.