Everyone's excited to visit and take a peek in the newest and hippest lifestyle mall in Quezon City, the Ayala Vertis North. It's been tagged as the First Millennial Mall in the Philippines, with the "free-spirited, wired and socially active" individuals as the main target market.
As the trendsetter for modern fashion, food and fun, and a place where advanced technology is fused with art and passion, Ayala Vertis North promises to make its shoppers feel more alive!
Last June 21, 2017, Ayala Malls Vertis North presented to media and bloggers the main features of the mall which everyone in the familly should look forward to experiencing.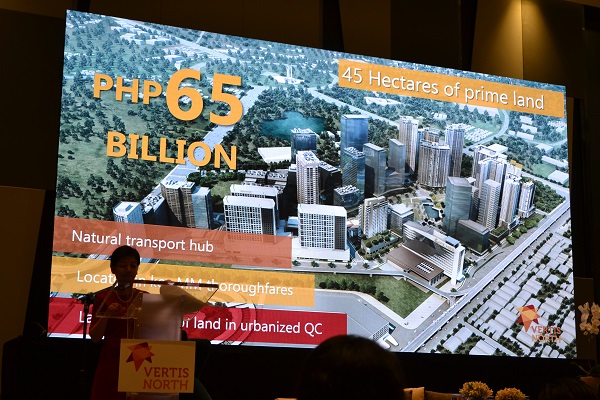 Green Strip
Will feature exceptionally-designed lush area with water features.
Stores inside the mall you should look for :
Main Anchors (Above 1,000)
Urban Turf
Japan Town
Korea Town
Merkado Supermarket
H&M
Uniqlo
Junior Anchors (500 – 999 sqm)
UFC Gym
Anytime Fitness
Bench
Mango
Intersport
True Value
Timezone
Toys R Us
First of the kind concept in the area
Food
Harlan + Holden Cafe
Pound
Barcino
Scout's Honor
Retail and Services
UFC Gym
Intersport
Ayala Malls Vertis North says that come Christmas time, Ayala Malls Vertis North will be at least 85% operational. This will mean a happier Christmas for all of us in QC!
Follow @AyalaMallsVertisNorth/ and find out their latest promos.