Generation Z, also known as Centennials, Post-Millennials, or iGeneration, are kids born in 2000 or later. Now in their teens or high school, the Gen Z population numbers some 2 billion globally. Gen Z make up roughly 30 percent of the population. Only two countries in the world has a big population of kids in our time, one being the Philippines.
This generation grew up with technology. These kids are digital natives who not only process information faster, but are also great multi-taskers. They can't wait to get on with their lives, opting to join the workforce at an earlier age or take the entrepreneurial route to start their own ventures. Though they are global thinkers, they place a very high value on individuality. They want to make their mark on the world… now!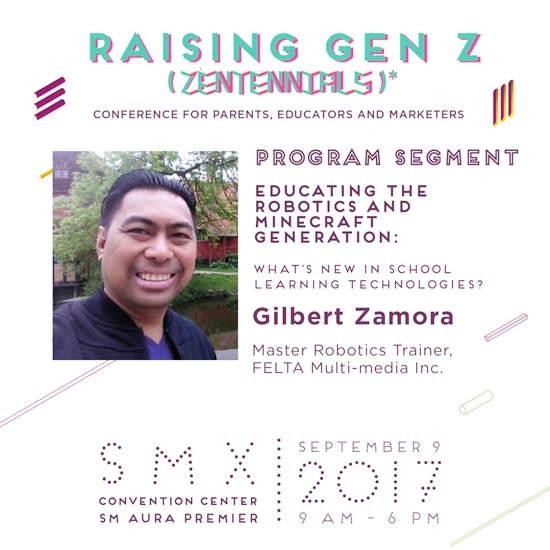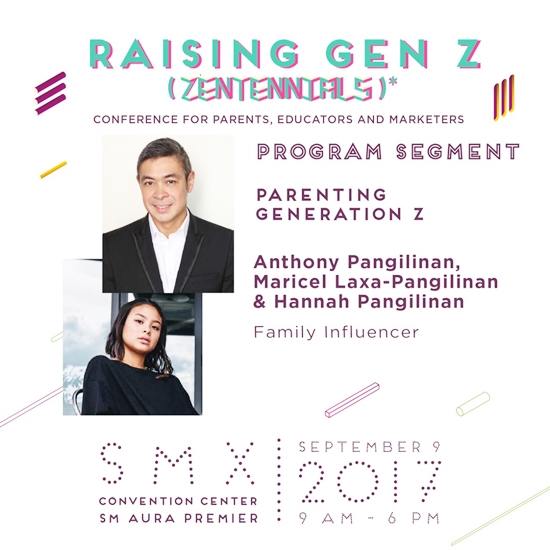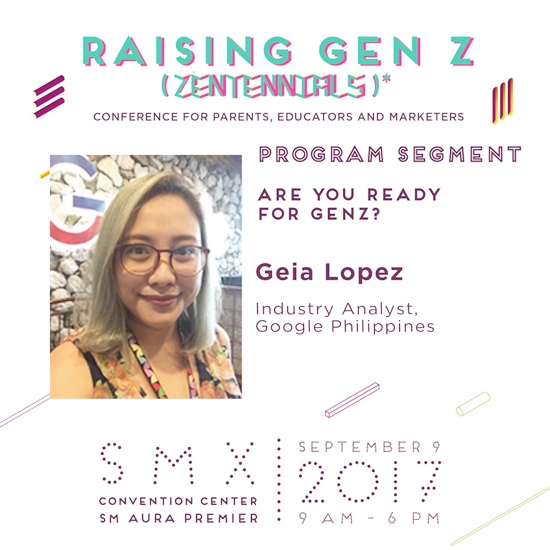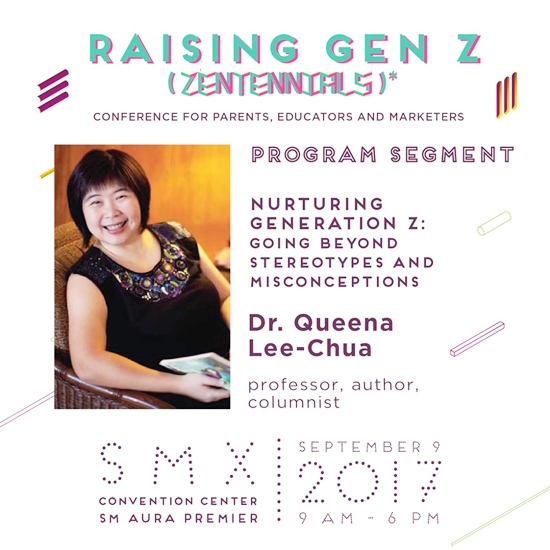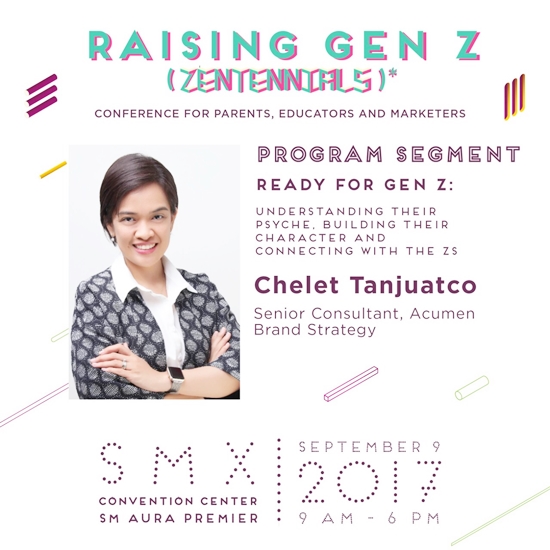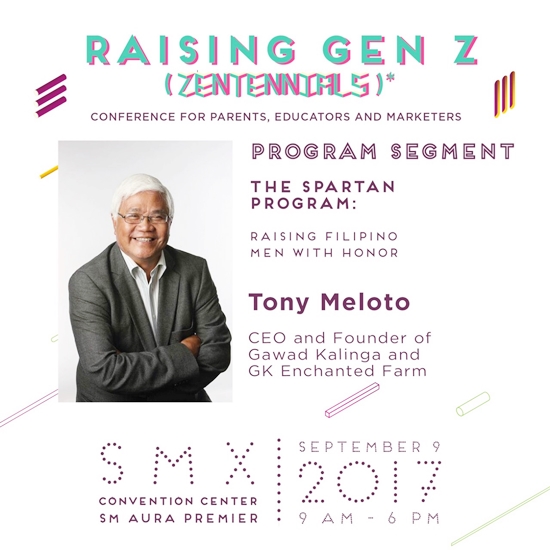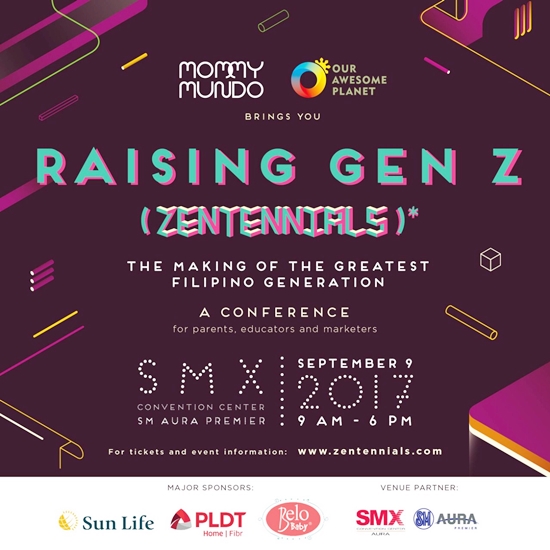 With their global perspective and digital savvy, the Zentennials have the potential to be one of the best, if not the greatest generation on the planet given the right opportunities to grow and nurture their talents, interests and skills.
To start the discussion this new generation, Our Awesome Planet (OAP) , the country's premiere lifestyle blog, and Mommy Mundo (MM) , the country's most active parenting resource and community, have teamed up for Raising Genz Z: The Making of the Greatest Filipino Generation scheduled for September 9, 2017 at the SMX Convention Center, SM Aura Taguig.
The very first conference of its kind, Raising Gen Z will gather the country's top experts, advocates, and influencers from the digital, academe, business, and parenting spheres. More than gaining a deeper understanding of Generation Z, it hopes to provide those who are in the position to grow and guide Gen Z'ers with tools to properly hone their innate skills and inclinations.
With recent studies that show that while the Philippines is one of the top countries when it comes to social media consumption and sharing, the vision of Raising Gen Z is to transform the Philippines into the social media capital of the world in terms of content production, bringing the Filipinos' creativity and ingenuity into the global arena.
To achieve these goals and to start the conversation on how to maximize the potential of this new generation, following is the line-up of speakers and topics that will be discussed during this conference:
Parenting Generation Z by Anthony Pangilinan and Hannah Pangilinan
The Spartan Program : Raising Filipino Men with Honor by Tony Meloto
Nurturing Generation Z by Dr. Queena Lee-Chua
Ready for Gen Z: Understanding their Psyche, Building Character & Connecting with the Zs by Chelet Tanjuatco
Educating the Robotics & Minecraft Generation: What's New in School Learning Techniques by Gilbert Zamora
Born Digital by Cris Tagle
Are You Ready for Gen Z? by Geia Lopez
Ticket prices for RAISING GEN Z:
Single Rate – Php 1,500 per person
Couple Rate – Php 1,200 per person
Group of 5 or more: Php 1,000 per person
This event is brought to you by Our Awesome Planet and Mommy Mundo . Major sponsors include Belo Baby, Sun Life Financial and PLDT Home . Special thanks to SM Aura & SMX Convention Center for being our official venue partner.
Event and ticket information at www.mommymundo.com