Being moms, it has always been one of our main goals to keep our home free from disease-causing germs and bacteria. It's not enough for us to see our home spick and span. What's more important is to ensure that everything we use, at least the most used items at home, are properly sanitized and safe even when they are put in the mouth of our babies.
It's indeed a tougher time for us moms in keeping our homes completely sanitized. Aside from the fact that more and more moms find themselves occupied with work, parenting and housekeeping, we also find ourselves staying in only one spot for a longer period of time. This means more contact with personal items such as gadgets, computer accessories, coffee mugs and the likes. The more touching we do, the more chances of catching harmful organisms IF the items we've touched were not sanitized.
Tougher times call for tougher solutions. Washing with soaps and applying germicidal lotions or gels may not that be efficient as they can lose their potency over time or over use. We've read that some bacteria can also become resistant to anti-bacterial soaps.
We found a cute and handy solution for our sanitizing worries through the Babybee Ultraviolet Sterilizing Cabinet. An 11x11x15 inch, 80 watt, sterilizing cabinet made of lightweight metal on the outside, stainless metal in the inside, and a replaceable Philips UV Bulb which function mainly as the sterilizing mechanism.
How does it work?
The Babybee Ultraviolet Sterilizing Cabinet has Sterilize, Dry And Storage capabilities. The main function though is to sterilize while the dry and storage functions were secondary but important features you won't find in other sterilizing cabinets in the market. The Philips UV Bulb you'll find inside the cabinet is activated when the machine is in sterilize mode. According to the product catalog website, it's a germicidal light bulb ideal for water and air purification. It has an estimated lifespan of 9000 hours (375 days) and will offer the most consistent UV-C output over this period.  To put it in simpler words, UVC is a type of ultraviolet radiation which kills harmful germs by destroying their molecular structures. This process makes it impossible for these germs to grow or mutate.
What should we sanitize?
The Babybee Ultraviolet Sterilizing Cabinet is very much recommended for parents who have babies at home who are very vulnerable to diseases. From baby bottles, milk storage cups, plastic ware or metal, all these can be disinfected in the Babybee UV cabinet. Instead of the traditional way of sanitizing bottles where we submerge or use steam to kill germs, moms can save electricity, gas, and time while waiting for sterilization process. Unknown to some mothers, there are bottles, especially those which are not BPA-free, may release toxic chemicals when subjected to intense heat for a long time.
In the Babybee UV Cabinet, moms can wash the baby bottle, nipples and other baby items, pat them to remove excess water, and click Automatic and the machine will work its wonders. The Automatic mode will sterilize everything inside every 2 hours. Moms can choose to store the baby items inside or just turn it off.
For personal use
Aside from baby bottles, nipples and such, there are a lot more household items which should be sanitized. Some of them, we usually ignore, without knowing that they can be the cause of some of the diseases we catch like cough and colds, skin diseases or allergies. These includes coffee cups, kitchen utensils, cellphones, tablets, calculator, earphones, and toothbrushes.
How effective is it?
Savemore Solutions Inc. which is the distributor of Babybee in the Philippines had the patent tested for efficiency and we've personally seen the proof that SGS-CSTC Standards Technical Services Co., Ltd. had the sterilizers tested and proven effective. The strip test below were shown to us to prove how germs and bacteria were destroyed after sterilization.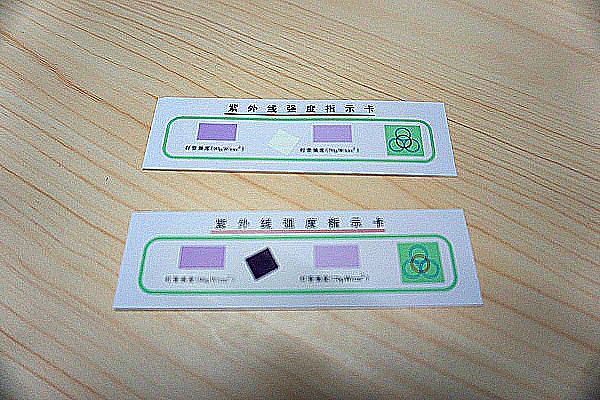 Why should we buy it?
We do recommend to have one at home because it's more economical, stylish and more functional than sterilizing using traditional method. The automatic mode and storage features are recommendable aspects to consider especially for feeding bottles, rubber toys, stuff toys because you can just put them inside and basically forget about them for those precious times you need to be with your baby. The baby items will not only be sanitized but will be continuously sterilized as you store them inside the cabinet safe from crawling creatures (ants, cockroach, mosquitoes).
Great for gifting
A perfect gift for will-be moms, parents or home-owners who are particular to health and wellness, and basically to everyone you care about. The machine can last for a lifetime with careful use as you just have to replace the bulb after a year or so. If you buy it from the Babybee store, you get a free extra UV bulb. The bulb can also be bought for a minimum price. Follow Babybee Philippines for more info and product promotions.
Disclaimer: This article was written based on actual use. For more questions about the machine and its features, make sure to ask Babybee. The health descriptions were not intended to replace medical advice. We do not assume liability for any use or misuse of the product or of the information cited here.