BABYZEN is a rockstar in the stroller world, known for its compact, versatile, and featherweight creations. Designed in France using top quality materials like high grade aluminum and engineering grade DuPont plastic for the frame.
It has made its way to moms & dads worldwide, even to the hands of Hollywood celebrities such as Kim Kardashian, Blake Lively, Keira Knightly, Gal Gadot, Ryan Reynolds and Justin Timberlake! And if you haven't already heard of their latest product, the YOYO+, you soon will, and it will surely not disappoint.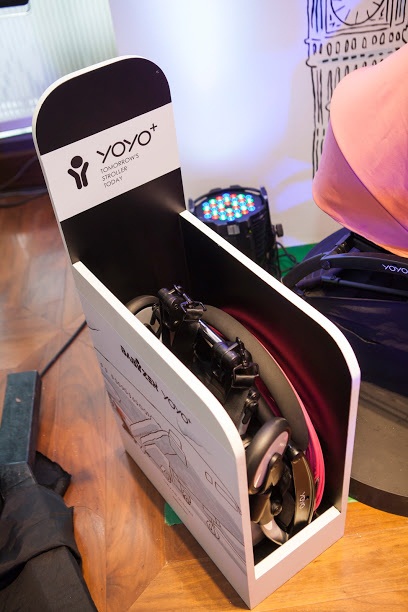 BABYZEN YOYO+: Do Anything, Go Anywhere
The BABYZEN YOYO+ can do anything, anywhere. In just a few months of release, it has changed the way parents and babies travel with its instant one-handed fold and unfold. It converts easily and effortlessly, and is lightweight enough to be carried like a bag.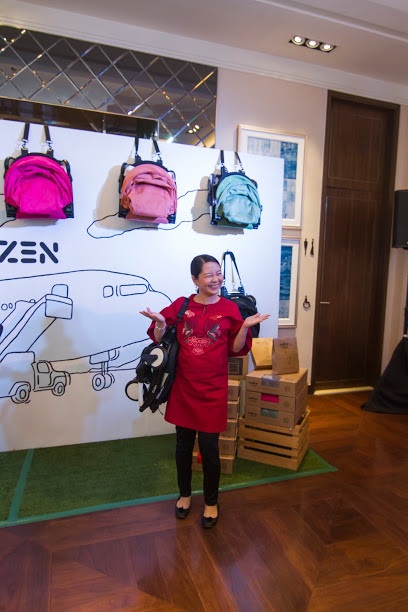 A stroller that you can carry on your shoulders means that it makes it great for travel. But it doesn't end there. The BABYZEN YOYO+ is so compact that it fits in a plane's overhead cabin compartment. In fact, it is the first stroller certified by the IATA for cabin baggage. It can be brought along as hand luggage, allowing the busy parent to zoom from place to place.
Family brand advocates Drew Arrellano, Iya Villania, and of course, their child Primo, have fallen in love with the YOYO+. Their active, adventurous lifestyles mean that they go everywhere! And they have found a stroller that can keep up with their pace, while making sure that Primo is comfortable and totally stylish. No matter how bumpy the road, Primo is guaranteed a super smooth ride, even if Mommy or Daddy steer with only one hand. The YOYO+ also comes with its very own car seat, certified in accordance with the latest safety standards and Side Impact Protection (SIP+) system.
And should Primo become a big brother in the future, Drew and Iya can safely take him on the YOYO+ Board. It allows Primo to still ride the stroller, but would feel more like riding a small bike! The YOYO+ Board is easily installed with its one-hand click connection. It'll help Mom & Dad push 2 kids around, with just one system!
With so many people using the BABYZEN YOYO+, you'd be glad to know that your stroller is still completely customizable. You can choose the color of the frame, the canopy, and the seat, making this all-in-one stroller uniquely yours.
Built To Take You Places
The YOYO+ was designed to make the lives of urban parents easier. Its exclusive design, compact size, and one hand open and close function make it an all-in-one and all-you-need stroller.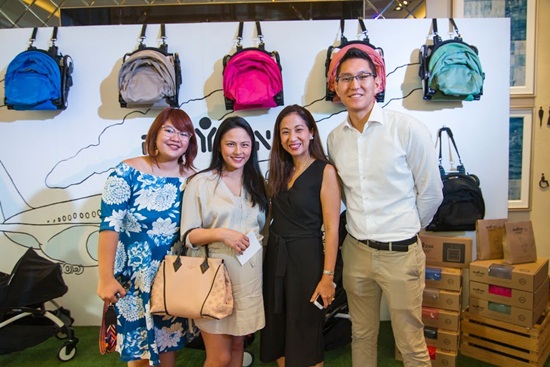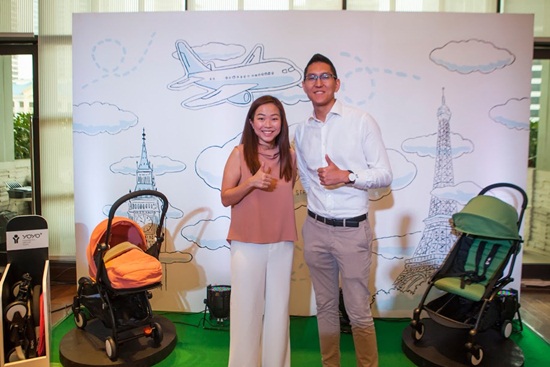 It is also built with the environment in mind. The BABYZEN's aluminium frame, wheel axles, stainless steel, and high performance plastics are all recyclable.
But all these features wouldn't matter if a stroller wouldn't withstand the bumps and humps of parenthood. Despite its compactness and portability, the YOYO+ is durable and sturdy.
It has a soft drive system also that allows for the one hand driving, which is great for when you need to hold your other kid's hand while walking, or if you have to multitask while going around. All multi-hyphenate moms and dads will get the beauty of this feature. The soft drive also makes it so that parents don't have to turn on the brakes of the front wheel on rough roads or uneven surfaces.
You can trust the stroller with your child's safety. Parents particularly love the single-step braking system that makes it convenient to keep the stroller in place whenever needed. Plus, the solid frame of the BABYZEN YOYO+ can safely carry your child from baby to toddler age. It is a stroller that grows with your child as they transition through the different stages of life.
Get On Board with BABYZEN
Moms, dads and families can experience and purchase the Babyzen currently through their Pop-Up Store in 3F, Bridgeway, Powerplant Mall! You may purchase online through Babyzen Philippines' social media accounts and www.qrius.ph!
For more information about BABYZEN, visit babyzen.com and check Babyzen Philippines on Facebook and @babyzenphilippines on Instagram.
Share your experience with Babyzen by tagging them and using the hashtags: #BabyzenPH #TomorrowsStrollerToday #makeYOown #LetsGoYoyo