We've just received our Mom 24/7 2018 Planner and Mommy Mundo Journey Box and we believe that all moms should have their own planners before the year 2017 ends. Why? Because a life without a plan is a life full of chaos.
Planning gives us directions and lessens the risk of doing things redundantly or erroneously. A planner is essential for us to list down our things-to-do, the important dates we need to remember, deadlines and appointments. A planner is like a keeper box which we can use to extend our brain's capacity. Because a mom can't remember it all and we are sure you can relate to that.
Mom 24/7 2018 Planner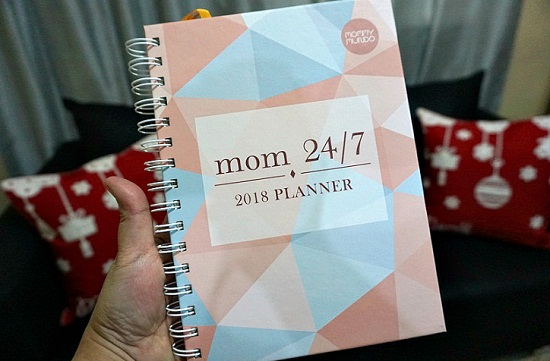 This 2018, Mom 24/7 planners are available in 3 designs and aside from that, they are much more filled with pages and pages of coupons and perks!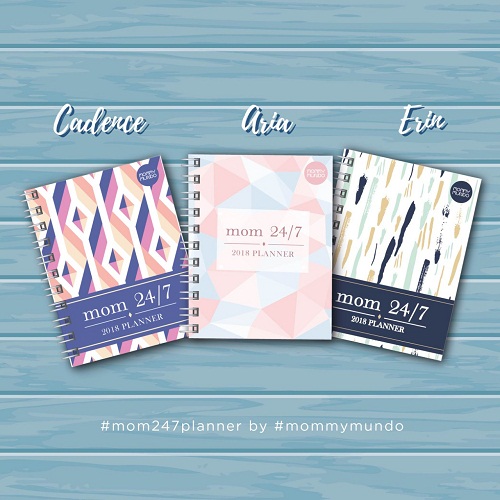 Inside the planner, aside from the spaces assigned for planning your to-dos, there are extra pages for moms to keep notes of the ff:
Immunization Records (works like a baby book)
Menstrual Cycle
Household Staff File
Menu Maker/Grocery List
Car/Appliance Maintenance
Party Planner
Family Travel Planner
Budget Plan
Several pages for your kids to doodle on!
And a 5-pager full of coupons from partner brands
To get your copy of Mom 24/7 planner, just go to Mommy Mundo shop and purchase, or get a Mommy Mundo passport which will give you access to more perks!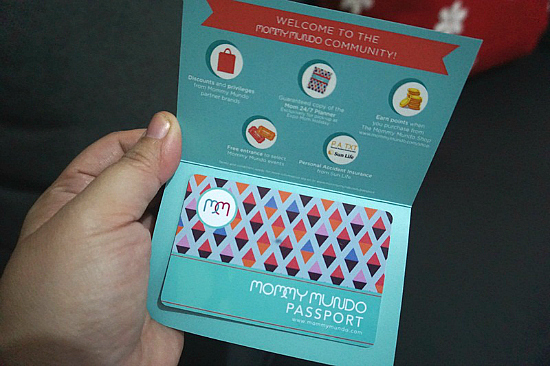 Journey Box
The Journey Box is any mom's happy box! It contains bits and pieces of happiness from Mommy Mundo partner brands, from baby essentials to mommy "kikay" items plus samples to keep our kitchen squeaky clean.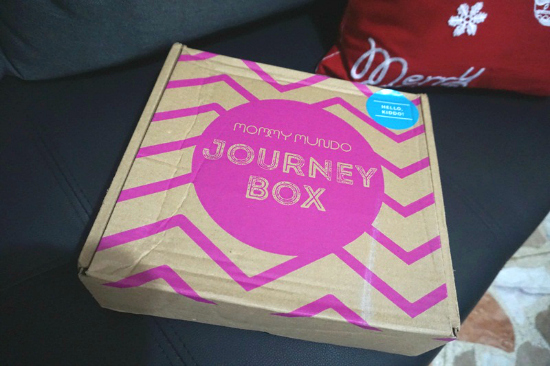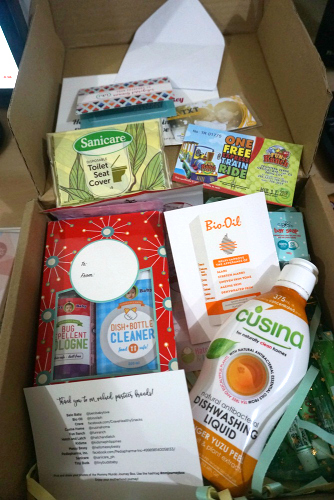 Brand products inside the box include:
Belo Baby
Bio OIl
Crave
Cusina Home
Fun Ranch
Hatch and Latch
Kidsme
Messy Bessy
Pediapharma, Inc.
Sanicare
Tiny Buds
Gift yourself with Journey Box here!
Join the Mommy Mundo community in Facebook.