For many years, Vicks had been one of the most globally recognized brand when it comes to helping Filipinos be relieved from cough, colds and flu. Most of us moms have grown up with Vicks on our mothers hands and we remember how their "haplos ng pagmamahal" have always bonded us together when we were sick from colds and flu.
This year, Vicks wishes to reinforce the brand's belief in the power of care. Vicks® believes that it is Care that makes a family, and not the other way around and so it launched a unique video based in a true story.
Hernando's story is a genuine example of how caring for someone can help change how we view life – that it will never be made of milk and honey, but we always have a choice to make it better. The video is entitled Learning to Love #TouchOfCare
A single act of care not only has the capacity to transform lives, but can transcend social norms, definitions and stereotypes. Vicks® believes that it is Care that makes a family, and not the other way around. Thus, the film also endeavors to provoke conversations about what it means to be "a family" within contemporary society.
Created by Publicis Singapore, the film reveals the story of a young man called Hernando and his journey of transformation when a hapless orphan enters his life, triggering a series of life-changing events that culminate in the creation of a very unusual and very caring new family. The film beautifully captures how Hernando cared for an abandoned baby as if he were his own, against all odds, and with deep compassion and love, and how their relationship and care for each other changed not just their own lives, but also the lives of those around them.
According to Ms. Maithreyi Jagannathan, Regional Associate Brand Director, P&G HealthCare Asia: Vicks has always stood for care and the relief it provides from cold and cough by the gentle touch of our products. In this #touchofcare campaign we are elevating this brand idea and explaining how care can transform lives and the future of people who are not just connected by blood but end up being family through care itself.  
According to Ms. Lipi Banerjee, Country Manager, P&G VICKS Philippines & Indonesia:
Vicks in the Philippines has a long history…mothers rely on Vicks to help them provide loving care to their families. Vicks believes that a touch of care can work wonders and with this campaign, we explore how a touch of care can build relationships and transform lives.  
Ajay Thrivikraman, Publicis Singapore Chief Creative Officer, Global Clients also commented "As we interrogated the nature of care, we realised that it is a more transformative and powerful force than even love. To care about someone or something is a conscious choice, and a simple one that we can all make, to touch lives and transform them."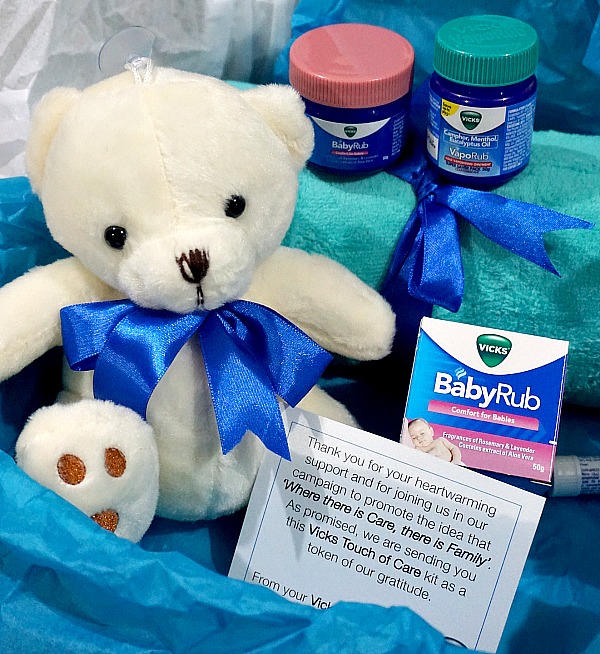 As for us, this story gives us a brighter hope in the future, that not everything is lost for those people who we think are hopeless. A simple act of caring can melt even the hardest heart and when these people are transformed, they become the best people there is because they too have experienced how it is to be cared for and loved.
Follow Vicks Philippines to get more info about Touch of Care campaign and product info.