Everybody knows how call centers and customer service centers had become a booming business industry in the country. But did you know that there is one company which is focused on providing customer care to us, Filipino families and citizens?
Since 2000, Pilipinas Teleserv has been providing dynamic services to Filipinos with cutting-edge customer management solutions and innovative business process outsourcing services. Primary of these solutions is Citizen Services, an integrated customer service solution that has changed the way people transact with government agencies.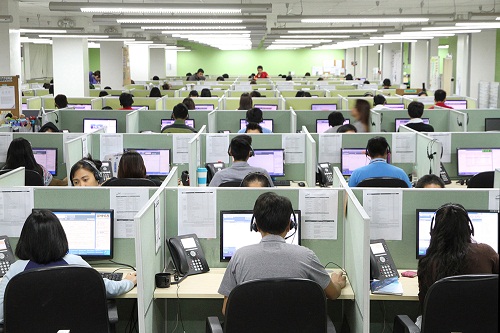 Citizen Services is comprised of essential people-oriented solutions in partnership with the National Statistics Office, the Department of Foreign Affairs, the POEA, Civil Service Commission, BIR, DTI, PhilHealth, NCC, DOH, the Government Service Insurance System, the Securities and Exchange Commission, and the DPWH over the last decade.
The central services available to Filipinos are:

Pilipinas Teleserv provides Filipino citizens with a stress-free alternative to acquiring their civil registry documents from the National Statistics Office (NSO) through NSOHelpline.com. Requests for birth certificates, marriage certificates, death certificates, and certificates of no marriage (CENOMAR) are made via the hotline (02) 737-1111 or the website www.NSOHelpline.com and delivered right to one's doorstep.
Within NSOHelpline.com is Mommy Helpline. It is a series of infogra-pics from Citizen Services that promotes parental awareness regarding NSO, DFA, and other related materials to assist mothers in finding answers to common (and uncommon) questions regarding the proper registration, application, and record processing of their children.  And to further widen the scope of assistance to our caring mothers, Citizen Services had partnered with several mommy bloggers who are actively blogging their actual experiences as parents, wives and even as career women.
DFA Passport Appointment System
Pilipinas Teleserv has transformed the way Filipino citizens transact with the Department of Foreign Affairs (DFA) through the DFA Passport Appointment System. The process of applying for a new passport and renewing an expiring passport has become much more swift and convenient as applicants can now properly plan their visits to the DFA offices. www.pasport.com.ph is your easy access in getting an appointment for your DFA passport application. And if you want to talk to someone, simply call the hotline (02) 737-1000 to get assistance from our Customer Care Officers
GSIS Contact Center
From September 2012 until March 2014, Pilipinas Teleserv managed the Philippine Government's ambitious Contact Center ng Bayan project, a national helpdesk that utilizes citizen vigilance to keep government offices and agents accountable for their actions. Concerned citizens can lodge complaints and request for information via the hotline, SMS, and email.
SEC Express System
A non-appearance application system integrating an online and contact center-based application process of documents being requested from SEC. One can access www.secexpress.ph or call (02)737-8888 to facilitate processing.