Last night was indeed a festive one at Fairview Terraces. Parking was jam-packed and inside the mall, the activity area started to be filled-up with people as early as 4PM. The thrill of something exciting happening later can be felt as soon as you enter the premises of Fairview Terraces.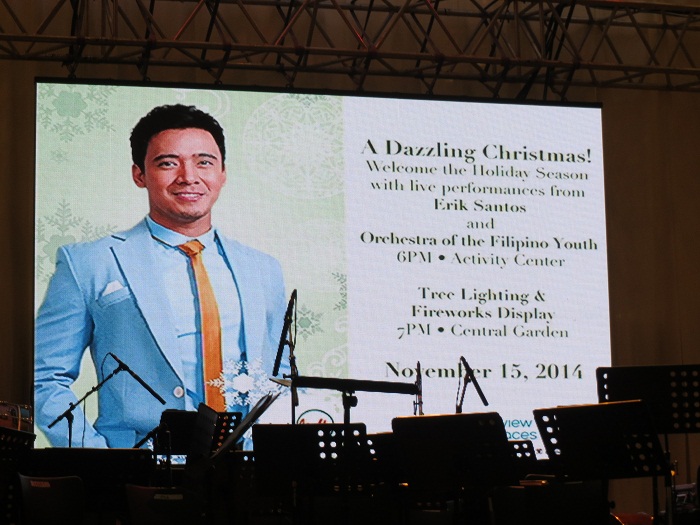 Yesterday was the launching of the mall's first Christmas and we were delighted to be one of the witnesses of the transformation of the mall to it's most festive state.
To make the evening special, Fairview Terraces invited over the Orchestra of the Filipino Youth  AND one of the country's most favorite movie theme song male singers, Mr. Erik Santos.
The night started out with classical Christmas pieces. These young musicians were so good and we were very proud that we have a very good future when it comes to talented musicians. The music had been seamlessly played and everyone can feel the spirit of Christmas with the sound of the violins and violas.
Singer Erik Santos later joined the evening and serenaded the guests with several songs from his albums and Christmas songs  backed-up by the orchestra. The crowd enjoyed the experience so much that most of them sang with Erik even while on their seats.

Christmas Tree Lighting and Fireworks
After the mini show of the youth orchestra and singer Erik Santos by 7PM, the crowd had been encouraged to go outside of the mall, on the garden area to join the countdown before the lights were opened to signal that Christmas has been officially launched at Fairview Terraces.
And then there were lights!
Christmas has officially started at The Fairview Terraces with the bright Christmas lights turned on all over garden area and at the famous Fairview Terraces tree. The fountains obviously added beauty and sparkle to the area.
Fireworks brightened the sky for several minutes. It was indeed a happy moment enjoyed by everyone!
The big bosses of Fairview Terraces posing at the front of the Christmas tree. Congratulations for this successful event!
With the Christmas lights opened, Fairview Terraces garden area provides a glittering venue for everyone to spend the night. Nobody can resist taking their selfies with the famous tree at the background which had been made more spectacular with the lights.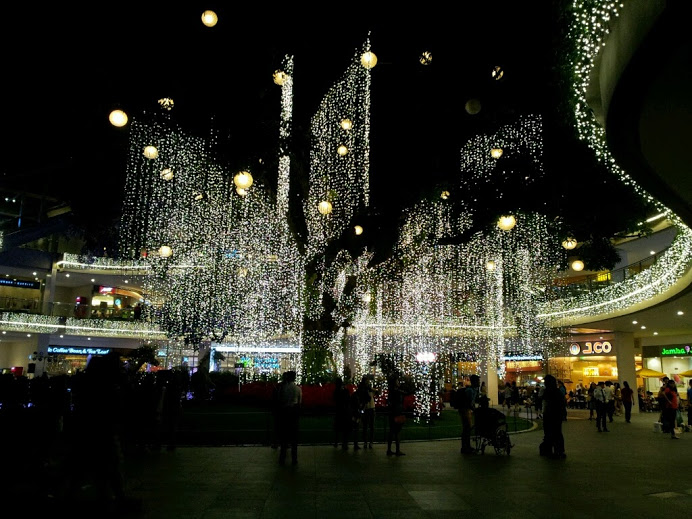 With all these wonderful happenings in one evening, we can all recommend the families to visit Fairview Terraces, feel the merry spirit of Christmas through the sparkling decors, and enjoy dining and shopping in the numerous boutiques and restaurants around the mall.