Year 2015 promises us with many exciting events our families can plan ahead to get into. As we've always promoted in each of our mommy blogs, we put our families in our top priority, next to God. Because whatever we do, whatever achievements and failures we experience, our bottom line will be our families.
January – Papal Visit January 15-19
As the largest Catholic nation in our continent, most of us are spiritually thrilled to meet Pope Francis. His visit is themed with "Mercy and Compassion", virtues we all need to be able to reach out to each other. Papal Visit website will give you the Papal Visit Itinerary and 10 Things You Need To Know About The Pope.

February – The 6th Philippine International Pyromusical Competition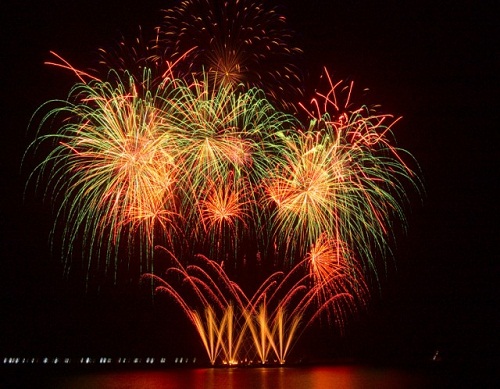 If you haven't experienced watching a pyromusical competition, imagine all the lights and colors you see during New Year, much better than that because this is a competition. A competition against countries specializing in pyro techniques. The whole family will have an amazing time watching this. Guess what, you can already get your tickets for this event here.
February 07, 2015 07:30 PM
Bayside, Mall of Asia Complex, Pasay City
March – Alaska Iron Kids Philippines Triathlon event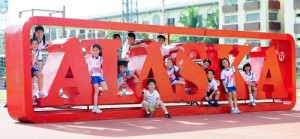 Open to children 6 to 14 years old, Alaska IronKids Philippines is the local junior version of the international triathlon series, Ironman. Triathlon is a race that features three sporting events: running, swimming and biking. The competition is open to kids who are new to the sport and those who have already joined other triathlon events.
Register your kids to Alaska Iron Kids here.
April –  The SpongeBob Movie: Sponge Out of Water Philippine Release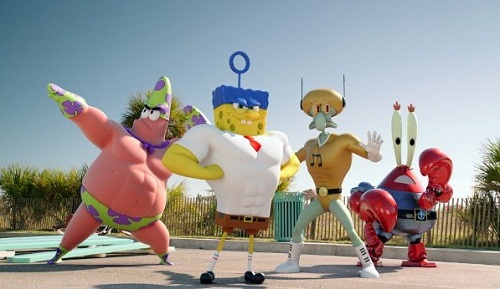 Who doesn't love Spongebob and the gang (Patrick Star, Squidward Tentacles, Mr. Krabs) will be on screen and will be meddling with everybody else outside the water. Spongebob is the funny, yellow sponge character many kids love because of his funny antics and comedic innocence. The whole will surely have a blast laughing with the whole gang's adventure, not as 2D animated characters, but in a different form. We are all excited how this film and how Spongebob will look like!
May – International Food Exhibition May 21-24, 2015
Mommies are almost always the best foodies at home and we will surely enjoy attending the 2015 International Food Exhibition (IFEX). IFEX Philippines stands as the biggest showcase of ethnic and specialty food, tropical fruits, vegetables, fresh seafood, Halal-certified products, as well as natural, organic, and functional food products in Asia. Mommy entrepreneurs in food business will also have big opportunities to connect with new suppliers, learn new recipes and ingredients, or maybe, just enjoy the event with other mommies and their families. See more info about IFEX here.
June – Long Weekend
June 12 is a Regular Holiday which gives the whole family a long weekend to spend with each other. The school has just opened and this weekend will provide that needed charge to face another daunting school year. See the list of nationwide holidays this 2015.