TV time can be a valuable time for the family when managed effectively. We get to be informed of the news regularly by watching tv. We can also watch our favorite family oriented shows, movies and a whole lot of entertaining programs that allow us to bond from time to time.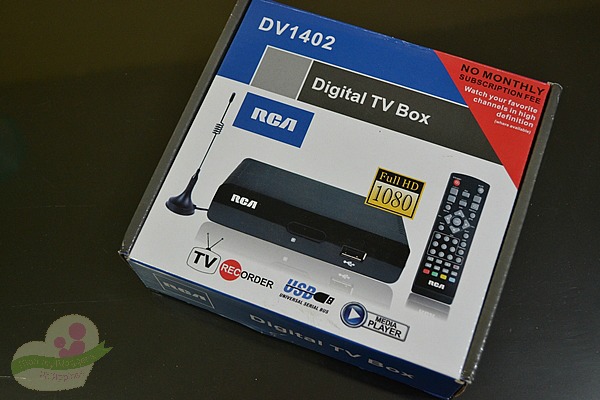 Basically, the current television broadcast use analog technology which is prone to interference that affect picture and sound quality. For your information, the National Telecommunications Commissions (NTC) has ordered all broadcasting companies to shut off all analog signals on December 31, 2015 at exactly 11:59 p.m. and switch to digital broadcast.
Digital broadcast produces crystal-clear picture and sound quality without fading or interference. Unfortunately, older analog TVs can't receive digital transmissions.
Don't despair because there is a solution for this. Introducing RCA's DV1402 Digital TV Box. It's a small component that you connect to your TV that allows you to receive clear digital TV signal for FREE. It's a one-time payment for the unit itself and no more installation and monthly fees.
Currently it receives several channels plus the basic channels like ABS-CBN, GMA7 and GMA News TV.  The quality of these channels are way better as compared to our current cable provider. The antenna that comes with the digital box should be placed outside your window to get all the available digital channels in your area.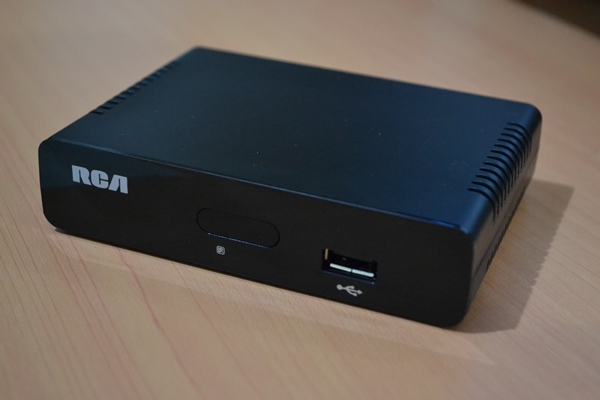 The best part of  DV1402 TV Box is its built-in Media Player. You can retain your old TV that doesn't have a USB media player. Just plug your USB stick to the digital box's USB port and enjoy! It supports various movie files like mp4, mpg, mkv, avi files and more. You can even listen to mp3 music files or view JPG, BMP or PNG photos.  I have tried watching movies up to 1080 Full HD resolution and this digital box won't disappoint you. At first I was not impressed using its AV port option but when I tried the HDMI port, the picture and sound quality improved tremendously.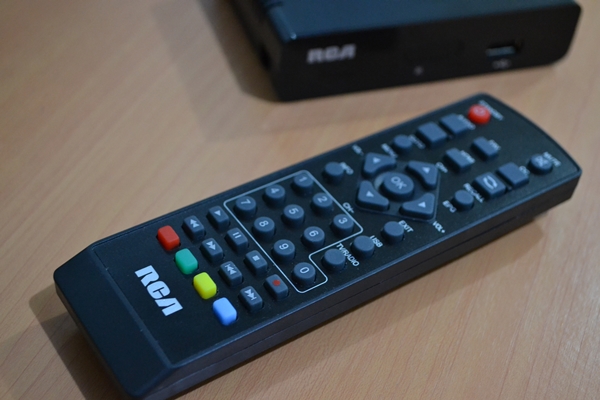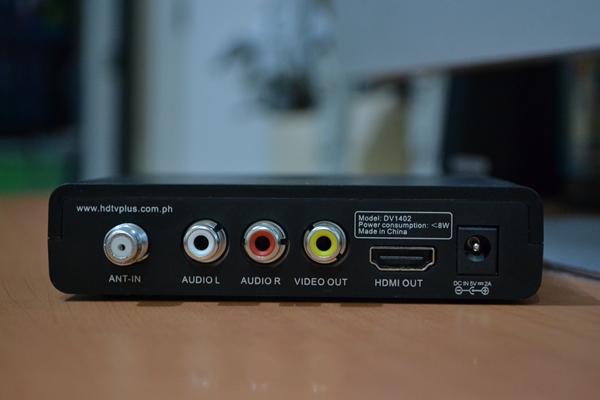 Another great deal with the DV1402 is the ability not to miss your favorite shows. How? Record it! Just set the timer to record on a specific time, date and channel.
One minor issue is with its remote control. The remote response when you push a button is a kinda' slow and there are no manual controls in the main unit.
The DV1402 is good buy considering it's a digital signal receiver, a media player and recorder. It only measure 3 x 4 inches and is a good space saver. This is a good investment because you can keep your old TV and get more digital channels in the near 2016.
You can get an Ensogo discount code for an RCA Digital TV Box currently from Ensogo.com.ph.