Choosing An LED TV – Hanabishi LED HDTV HLED-32HD
When it comes to purchasing a new TV, we are always presented by two types of technology, the LCD and the LED TV. Now most of us are not quite familiar with their differences when it comes to picture quality and energy efficiency. So for some basic comparison, the traditional LCDs are backlit with standard fluorescent lights, whereas LEDs are backlit using smaller and more energy-efficient LED lights.
LED TVs are better because it has local dimming feature for selective brightness and allow deeper blacks that make picture quality vivid. Since LED lights are smaller, LED TVs can be made more thinner for easier mounting on the wall.
So with this in mind, we are most likely to choose LED TVs over LCDs. For an average family living in an average space at home, a 32-inch size TV is most recommended, the slimmer the better.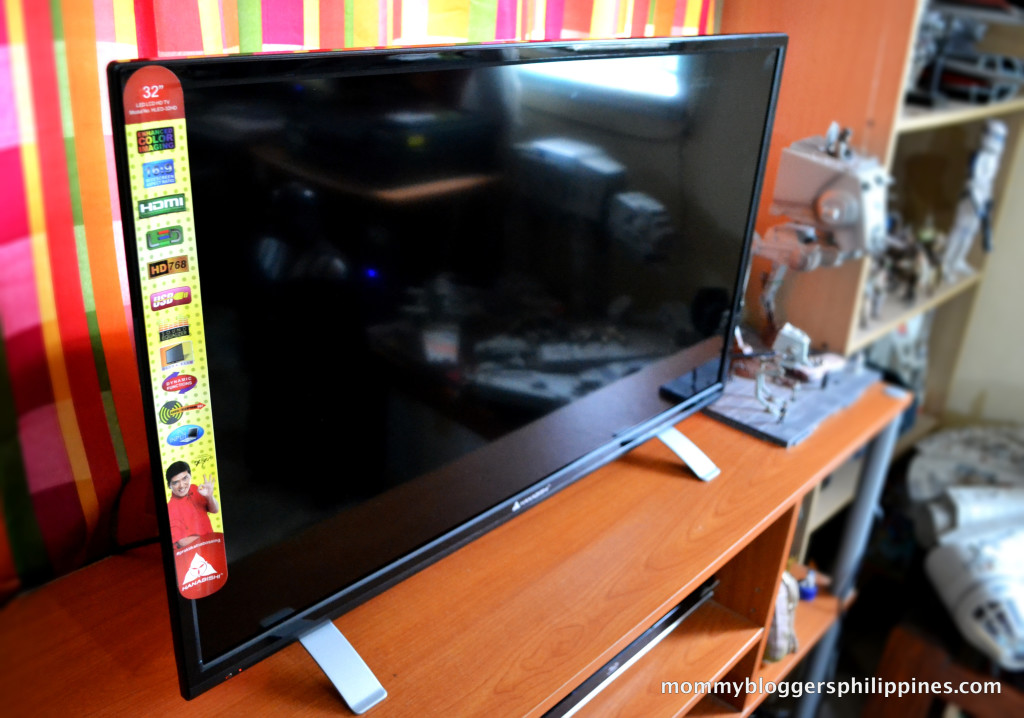 Here is a review of the Hanabishi 32 inches LED HDTV with model number HLED-32HD.
First impression:
The unit is not heavy as compared to our old LCD TV. It approximately weighs 14 lbs. (with the box) on our weighing scale and can get lighter when it's finally out of the box. At first we thought we got a 29-inch TV but no, it's actually a 32-inch one. This is because of the narrow black glossy frame that measures only half an inch.
Looking at its side angle,  you can tell that it's really slim but it actually measures 5.5 inches in depth that does not yet include the silver bases.
Turning the power on: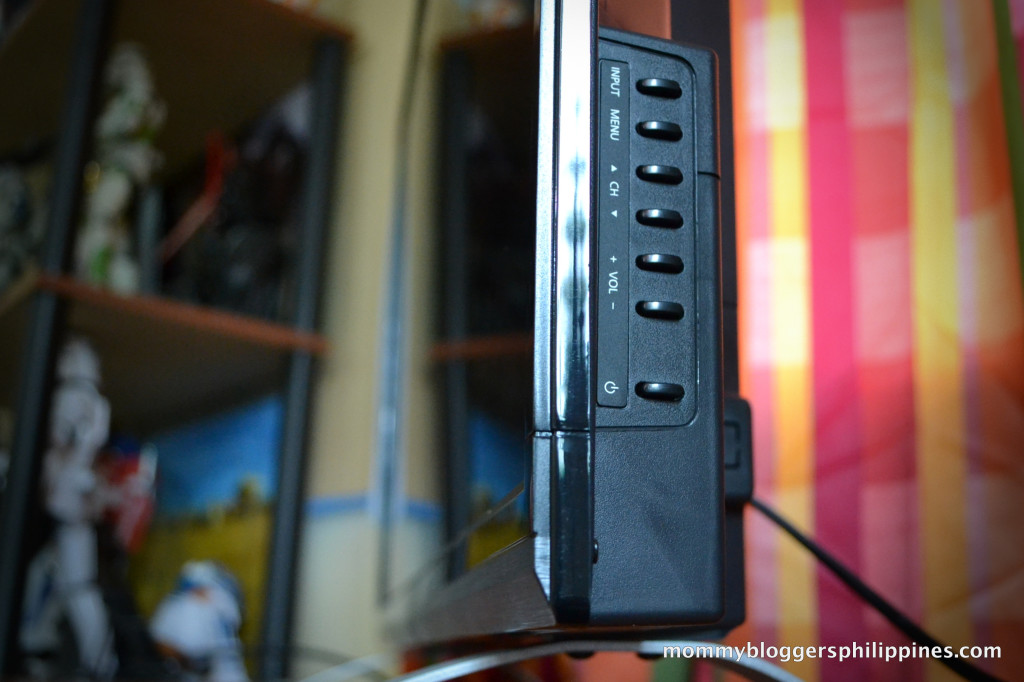 The TV panel can be found on the lower right side that contains the basic controls for navigating. We only use this panel when the remote control is out of battery for practical reason of preserving the panel's buttons.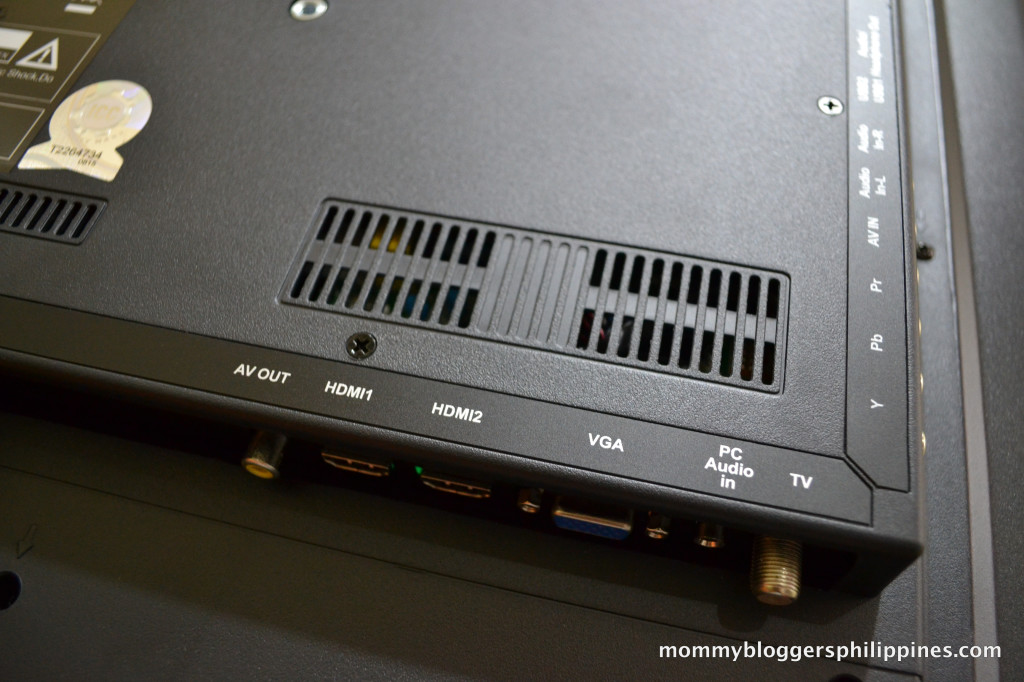 As you can see above, the HLED-32HD offers great input modes for HDMI, TV antenna, VGA and PC-Audio-In ports. Some newer laptops like the ACER Chromebook 11 now uses HDMI cables and the output looks really cool on a LED TV.
Other input modes are the composite video jacks for VCR and DVD players. There are two slots for USB Media which reads photo, music, movie and text.
USB specification:
Movies:  avi, MPEG and MPEG-4
Photos: jpg, jpeg, bmp, png
Music: mp3, AAC
Picture Quality:
For this review, we used Cignal TV's digital box that has an HDMI output. Plugging in the HDMI cable requires some technique of slightly bending the wire sidewards to fit in the hole because of the shape of the cabinet design.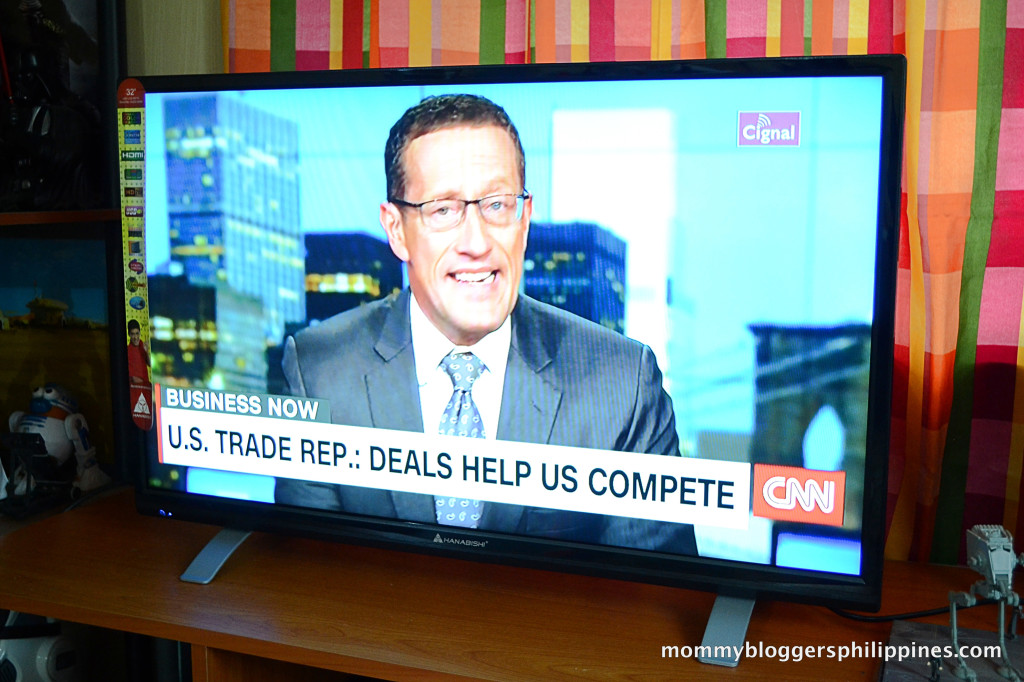 Upon power on, there's the Hanabishi logo then goes to the recent input mode. Overall initialization time is average. Above photo is CNN HD channel connected to the HDMI port which is the highest picture quality you can get.  I can say the picture quality is acceptable after maneuvering some picture adjustments on the menu.
Since HLED-32HD has a maximum resolution of 1366 x 768, it falls short to render CNN's full potential at 1920 x 1080. For an average viewer, the difference could be hardly notice and that's because of LED TV's deeper black enhancement technology for better picture. Hanabishi's enhanced color imaging did well on this one.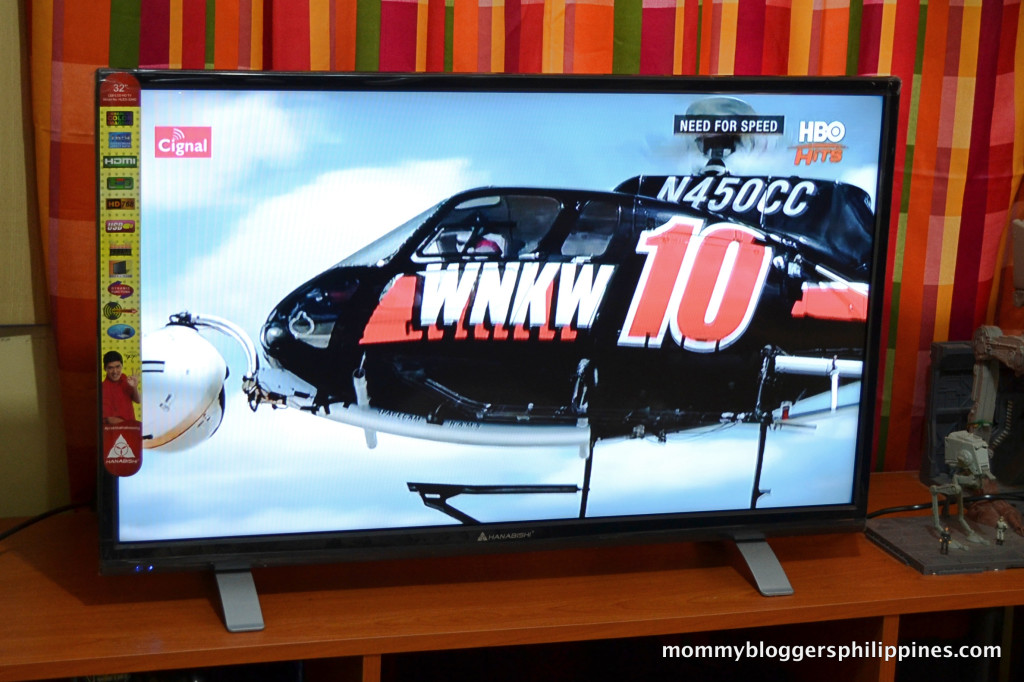 Here's another HD channel, HBO Hits which delivers good viewing experience on the HLED-32HD.
The standard definition channels we have tried are not bad at all. Picture quality sometimes depends on the cable's capacity to present a local channel. It's noise reduction feature slightly helps in my opinion to enhance smoothness but not on sharpness.
Overall the picture quality is slightly above average which compensates with it's market price of approximately P9,000.
Sound Quality:
There are built-in sound presets that include a user mode to adjust the treble and bass. I have no issues with the treble but on bass, it's like nothing happens when you increase the level. I know such TVs don't have pure bass sounds but our old TV somehow shows some changes while tweaking the bass.
Overall sound quality is good. Even at high volume, there's no sign of distortion which covers for the bass issue.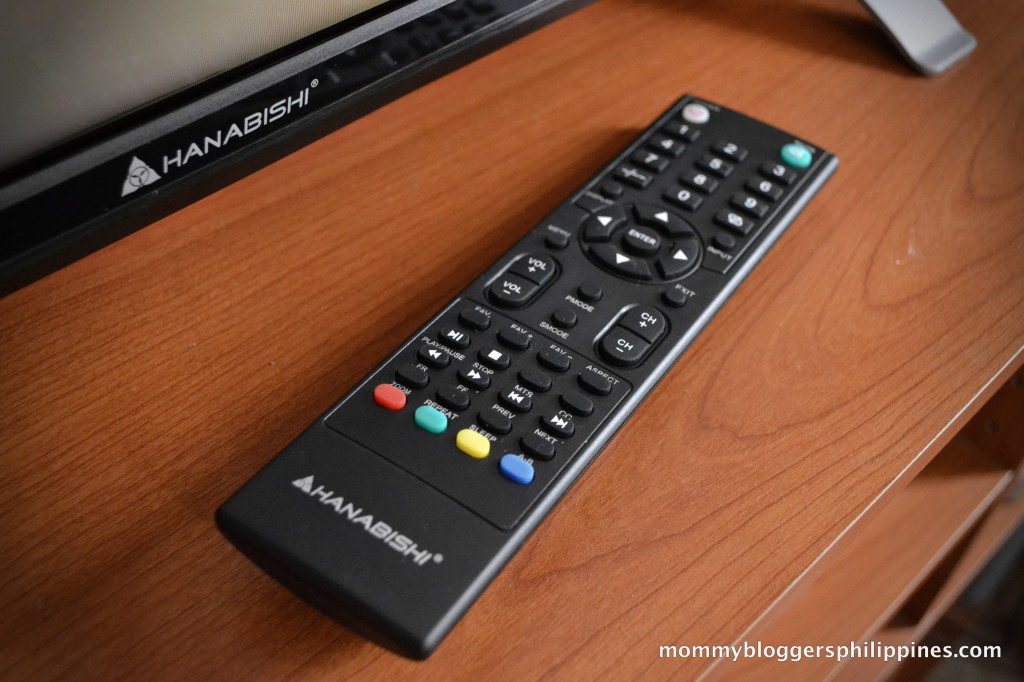 The design of the remote control is quite common which is good for first time owners. Did I say battery is already included? Yes they are.
Verdict: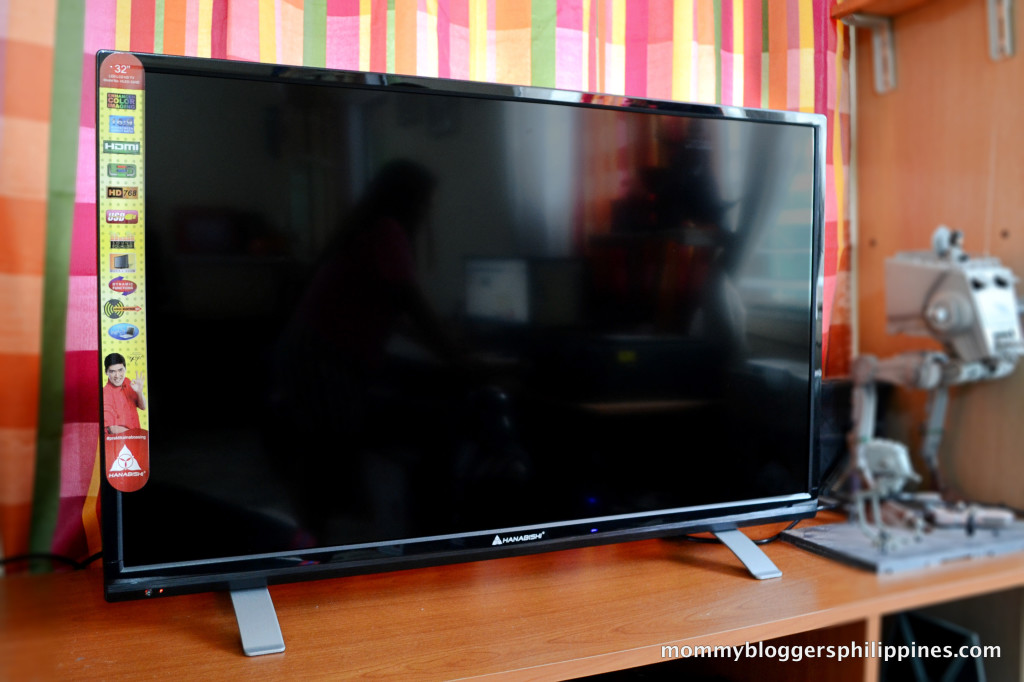 The Hanabishi 32″ HDTV HLED-32HD is your solution when opting for budget-wise high definition LED TVs and at the same time saving you from those high electric bills.
It's slim and light features is another advantage for small homes or for those looking for an average-sized TVs on their bedrooms.
I rate the picture quality at 8/10 while sound at 8/10.
As reviewed by: TweenselMom