Most of us moms, we feel that we already know enough when it comes to cleaning our toilets. After all, it's one of the most visited parts of our home. Some of us might even say that we are already OC (obsessive-compulsive) about cleaning our toilets. But, do we really know enough? Are we really able to clean our toilets properly?
Did you know that in the Philippines, an average of 1 month of school days are being missed by every child because of diseases caused by unsanitary toilets? Yes, the situation is quite serious, right? It's because we are not aware that most diseases that our kids suffer from throughout the year like skin diseases and diarrhea are actually caused by germs that can be found from toilets which were not properly cleaned.
To combat these kinds of diseases by properly educating people in toilet sanitation, Domex has participated in the One Million Clean Toilets project where their mission is to reach 1 Million people and teach the correct way of cleaning the toilet. Domex had already passed the 1Million mark. This year 2016, with Domex' partnership with Philippine Public Health Association, Maxicare and UNICEF, the campaign had already reached 3 million Filipinos.
What can be a more efficient way of educating a community than teaching the "light" of our homes, the mothers? Mothers have a very important role in leading the change for clean toilets, because proper sanitation practices start at home.
Domex Is Mom's Best Ally For A Clean And Germ-Free Toilet
As Domex leads the #1MCleanToilets project, we can expect that we are also equipped with the best solution which can not only make our toilets spotlessly clean but also germ-free. Having a sparkling-white toilet doesn't guarantee us that it's germ free.
Domex Triple Action Cleaning System
In a media event held  at The Mess Hall, Karrivin Plaza last November 19 (the day when the World Toilet Day was celebrated), Domex showed us how its triple action actually works. The host that day was celebrity actress Ms. Rica Peralejo who is a also a doting mom of a young boy named Nathaniel.
Like Rica who is very particular to cleanliness of her home,  we were amazed to see how Domex is being set apart from other known cleaning agents because of the following:
1. It thoroughly cleanses. Some of us think that laundry detergents and bleaches are effective in killing germs and bacteria. Although these can fight some known germs, only Domex has Sodium Hypochlorite which can kill all known disease-causing germs.
2. It has effective contact time. Domex' thick solution makes the contact time longer giving time for the solution to take effect and clean the germs. Because it is 5 times thicker than thin laundry bleach, it also lasts up to seven flushes.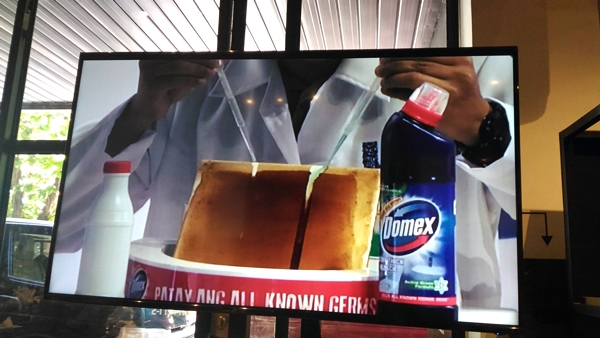 3. It has far reach. Domex bottles are designed so that we can easily access hard-to-reach areas inside the toilet, for example, the toilet rim.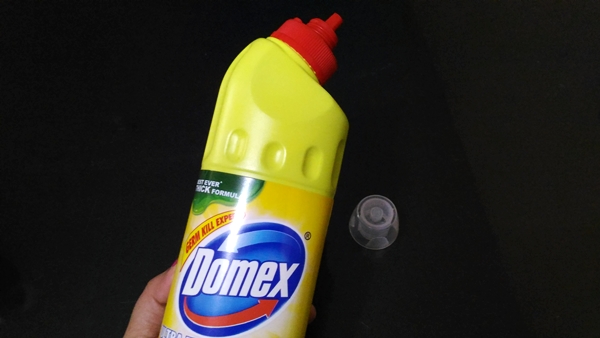 Through these actual demonstrations, we were encouraged to be more conscious of how we clean our toilets. It's not enough to see our toilet bowls and floors clean because germs which make our families sick are invisible. We need a toilet cleaner like Domex which doesn't only clean but kills germs thoroughly. Through Domex and by actively participating in #1MCleanToilets movement, we can ensure our that our toilets stay 99% germ free and our families will be very much healthy.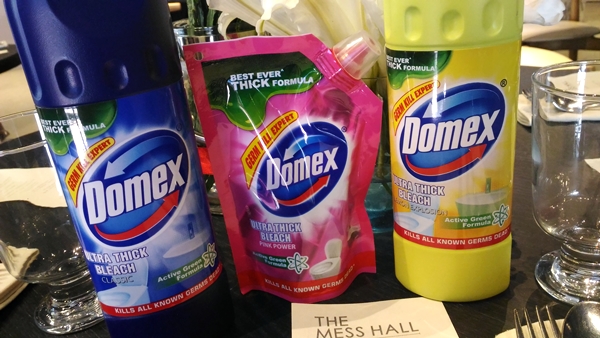 Visit Domex Philippines Facebook page to learn more about the #1MCleanToilets movement.