Do you know what your vitality age is? Vitality age is your age according to the current state of your health and well-being, and not according to the number of years on your birthday calendar. You may be as young as 20 but your vitality age is 30 while there are persons who are 40 but their vitality age is only 30.
Philam Vitality Active is a mobile app which will tell you your vitality age but more than that, it will help you attain your ideal vitality age by what we call the "rewards system". It's actually a simplified version of the Philam Vitality program which is being used by Philam Life members to get rewards for every personal health goal they achieve. According to Philam Life, it is their mission to change public perception towards insurance policies. Personally, I thought this is very sensible because instead of focusing only on one's mortality, we should actually work more to be able to live healthier and longer.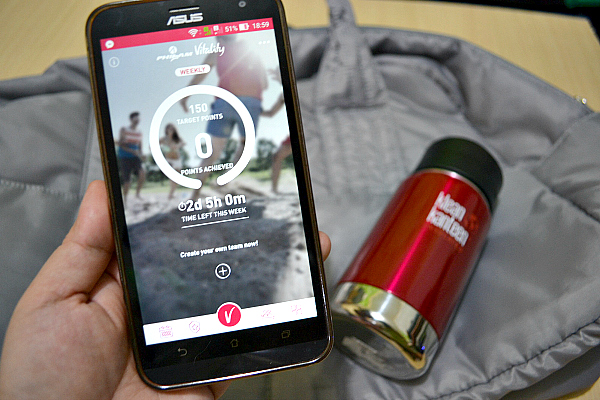 How does the app work?
The app is pretty straightforward. You just have to download the app from App Store Philippines or Google Play (it's free) and install. At first, you might get intimidated with some forms you'll need to fill up but don't worry, it's just one page which will require you to input some basic info about your body. These are important to fill in for the app to be able to accurately give you your vitality age.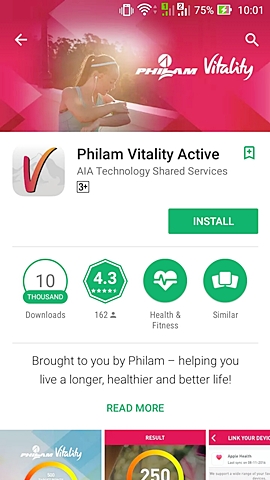 The next requirement is that you link the app to a fitness device such as Fitbit. You can also sync it to a separate mobile app in your phone which can monitor your fitness activity such as walking or running. I've tried installing Runkeeper and the syncing worked smoothly.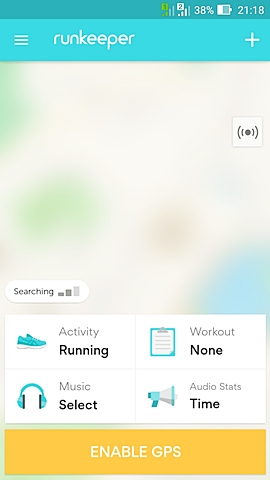 After you link the Vitality App, it will give you a goal which you will need to achieve in a week. When you achieve your goals for 2 consecutive weeks, you'll get a reward. These rewards are real life rewards which moms and dads love like free passes to SM Cinema, SM Ice Skating, SM Bowling, Blink and Exploreum.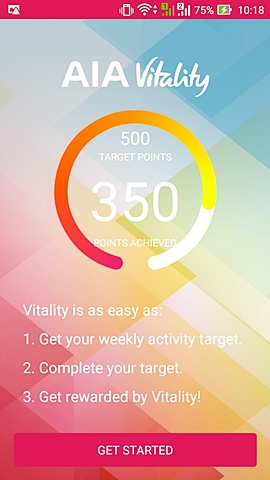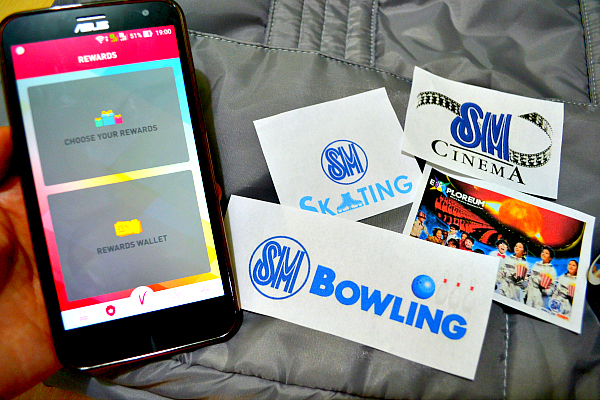 You can easily see the status of your progress in your Activity Log.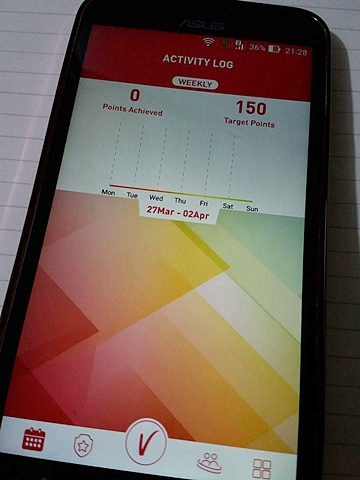 For questions about the app, there's an FAQ page which you can easily access. You can also read online the complete FAQ here.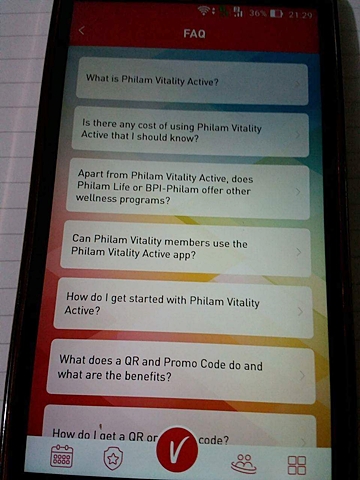 Why do we recommend this app?
When I filled-up the the form in the app with my body and lifestyle details, I found out that I am 9 years older than my real age. You know, it moved me a lot and encouraged me to start planning how I will be able to improve my lifestyle and do more healthy activities. The mere fact of knowing that I am older inside challenged me to work out.
This app is for everyone, whether you are a starter or a fitness/gym buff. It doesn't require complicated settings or tinkering before you can use it.
Another reason that I like this app is that the freebies that you will get as you accomplish your fitness goals will also make you more active and bond with your family (movies, bowling, skating) right? It's just a brilliant idea that while you walk out there, reaching your goal for the week, you are also looking forward to watching a movie with your kids. Everything is win-win.
Take this challenge and win!
To further Philam Life's advocacy for "living better", they've got two of the country's greatest volleyball players Alyssa Valdez and Mika Reyes as brand ambassadors. With these powerhouse athletes, we are all encouraged to start our fitness journey with the Philam Vitality Active App. If you are an #ActiveAlyssa or an #ActiveMika, take the Live Active Challenge and get a chance to win one of eight Garmin Vivofit 3 watches. Promo period is from March 1-April 30, 2017.
For more details about the promo and about the app, follow Philam Life in Facebook and http://www.philamlife.com
What do you think about the app or the review? I do encourage that you download and try it and I do look forward to see the rewards you'll get in two weeks!