Last Sunday, 25 kids from Right Start Foundation were all smiles as they were driven to McDonald's BGC Forum branch and had a fun day as they tried the McDonald's Kiddie Crew Workshop. EON PR in partnership with Mommy Bloggers Philippines and Right Start Foundation came up with this event to give the underprivileged children something to be happy about this summer. Since March 20 this year, hundreds of kids from Metro Manila, Cebu, Davao, Pampanga, Batangas, Laguna, Cavite and Cagayan De Oro, were able to register and experience in-store restaurant training inside a McDonald's restaurant and learn values such as teamwork, hard work, discipline, responsibility, and sharing with their kiddie crew friends.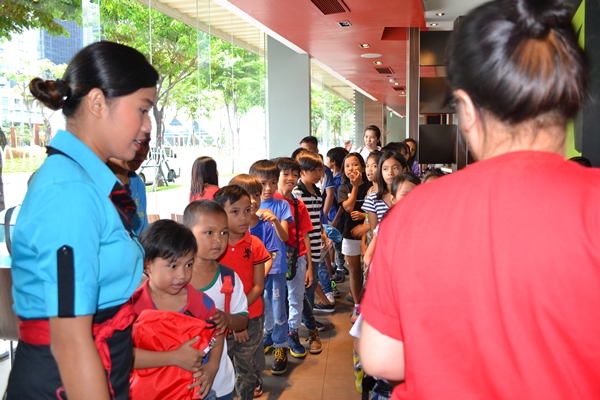 The Kiddie Crew activity with the kids from Right Start started early Sunday morning where they enjoyed art activities and afterward delicious lunch of favorite McChicken meals, Fries and Creamy McFreeze .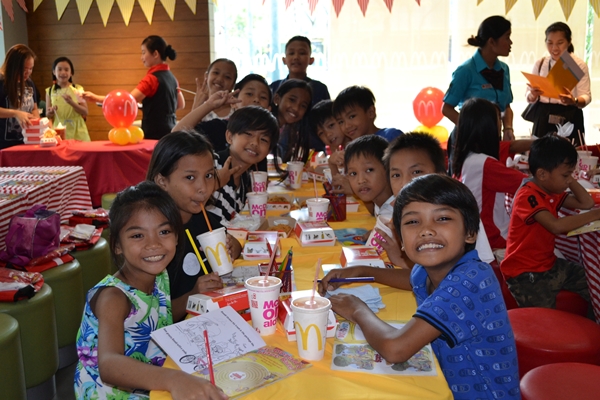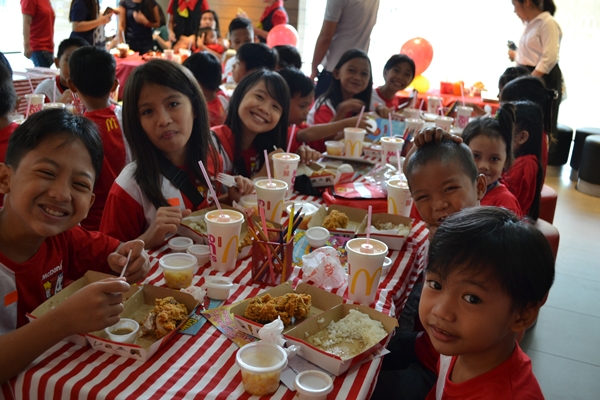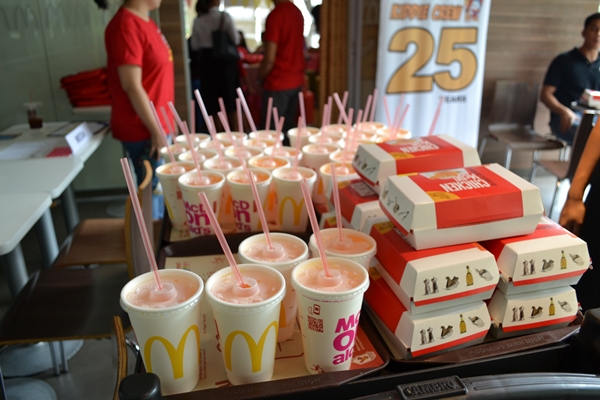 The event won't be complete without the iconic character Ronald McDonald who played, sang and danced with the children.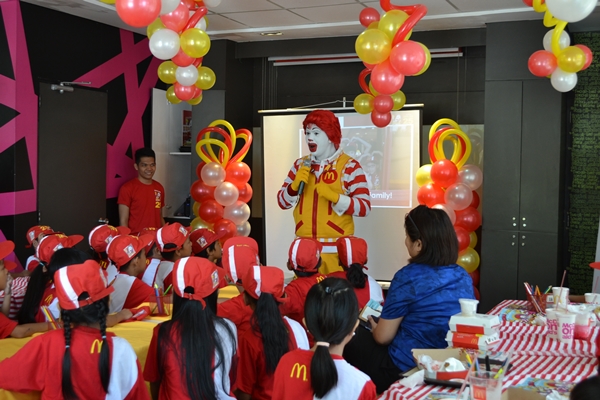 For the Kiddie Crew event, all the kids were given the Kiddie Crew Merchandise items consisting of : shirt, cap, bag and ID lace, chef's hat, apron, scrapbook and completion button pins and certificates.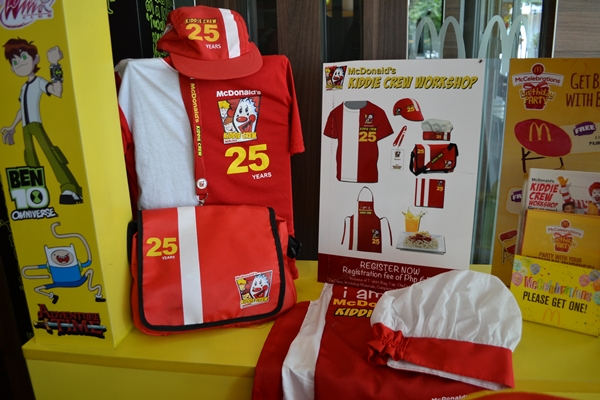 All the kids tried manning the counter and the drive-thru window. Look how happy they were!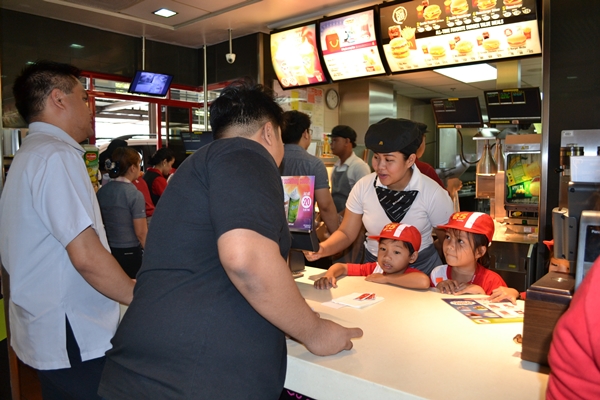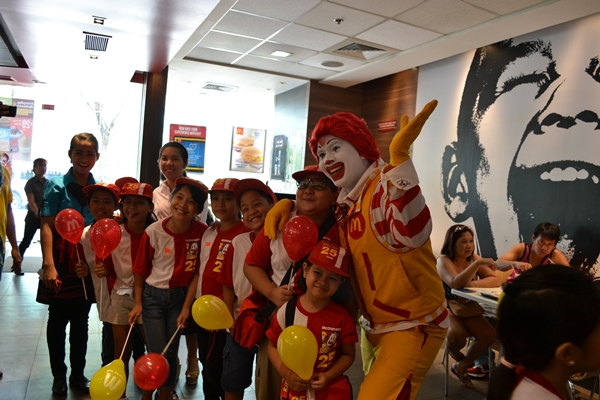 The kids were able to try making their own McDonald's cheeseburgers and wrapping them too. The kids also had the Make-Your-Own Dessert activity!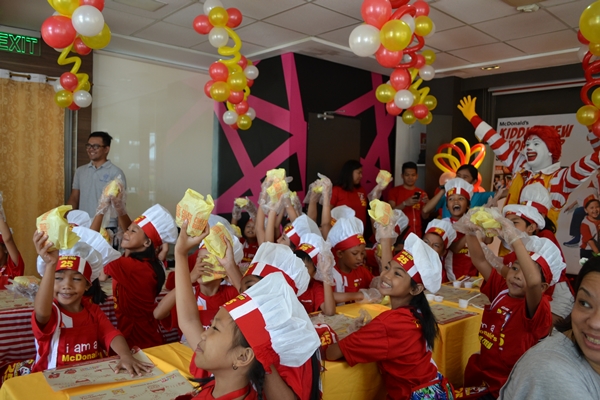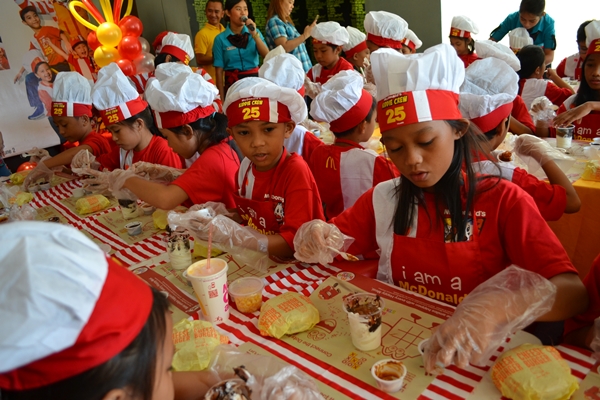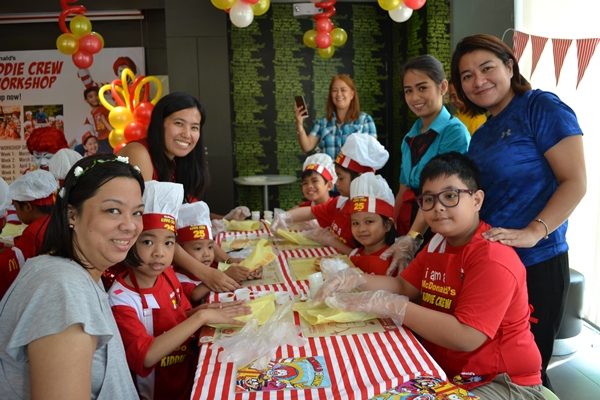 Ronald McDonald and the kids had fun learning a new song and dancing together!
With the event are members of the Mommy Bloggers Philippines community mommies and their kids: Mommy Eidhra of
www.oneproudmomma.com
, Mommy Leira of
Dulcedeleirs.com /
, Mommy Claire of
clairesantiago.com
, Mommy Jho of 
www.playfullifewithkids.wordpress.com
, Mommy Eens of
ww.oureatdates.com
and Mommy Lanie of
TweenselMom.com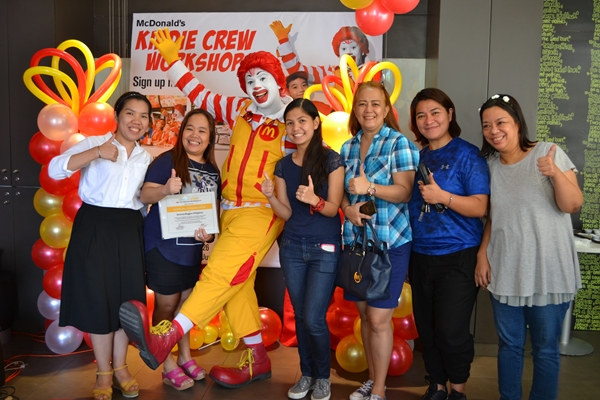 Right Start foundation was coordinated thru Ms. Iris Capitulo who had been working with Right Start Community Development Inc. which is a non-stock, non-profit, non-government organization with children's interests at the heart of its existence. Right Start currently operates two privately-owned community centers for underprivileged children, referred to as the "Right Start Center" which has become a safe haven for mothers and children living in nearby marginalized communities.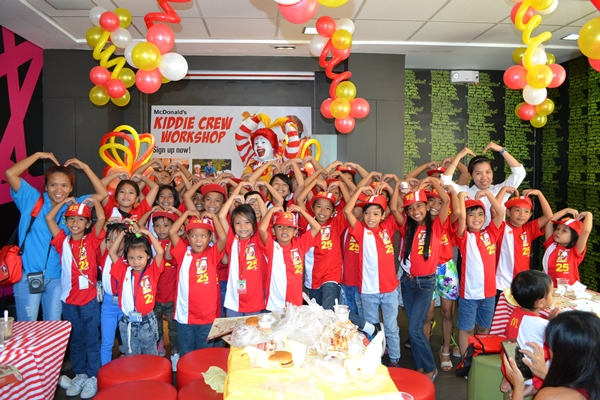 Let your kids experience the exciting program McDonald's has for the children this summer through the McDonald's Kiddie Crew Workshop. Not only will they be able to learn how it is working in a real restaurant set-up but they will also enjoy the company of new friends, show their talents and creativity. It's a worthwhile activity where they will be able to make memories worth keeping till they grow up.

For more information on McDonald's Kiddie Crew Workshop, visit mcdonalds.com.ph.