One of the main differences of us women to men is that we have that innate spirit to relate, connect and support our co-women. It can't be truer when it comes to us moms! Most of us have our own team moms, our support group, our BFFs, our chicka-buddies, to cheer us all the time.
This year, 2017, Expo Mom, one of the longest running events geared for mothers, will be celebrating its 10th anniversary (Congratulations Mommy Mundo!) and its banner event will be #TeamMom to recognize all the mommy groups and mom squads, the women who backed-up each other from the start.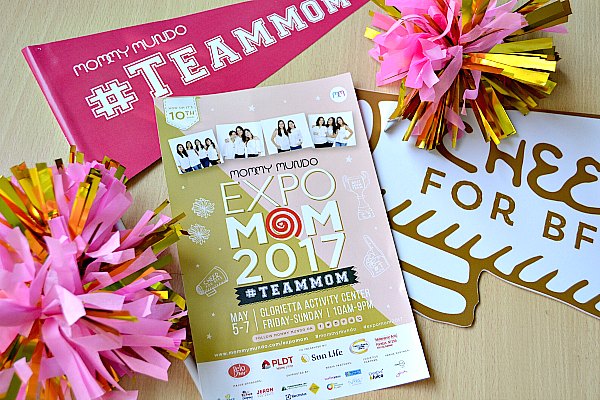 Expo Mom 2017 Kick-Off celebration will be held on May 5-7 at the Glorietta Activity Center. There will be 80 booths to visit and these will feature top picks in mom, baby and kid products. There will also be onstage demos and activities and a lot of exciting perks and activities. We are also looking forward to the launch of new mom and baby brands such as Mifold, Cricut, Mother's Touch, Miracle Blanket, Bubba Doodles and a lot more!
So mark the dates with your mommy friends and go with the whole barkada! Share your own #TeamMom story on your social media now till November to have a chance to win an appliance showcase from Electrolux, or even a vacation to Tagaytay or Taiwan!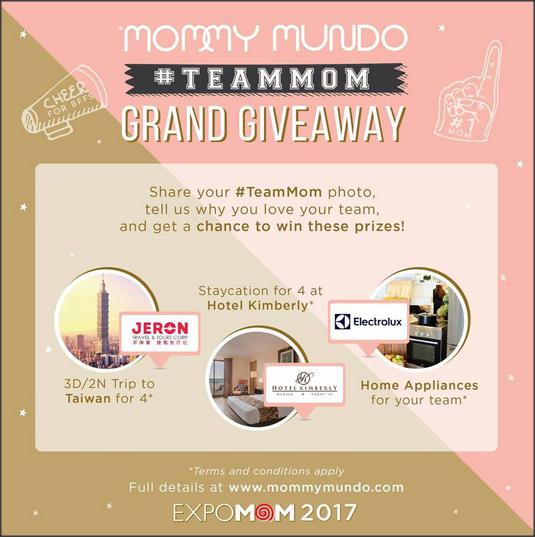 Entrance to Expo Mom 2017 will only be P25 and these proceeds will go to MomShare fund which benefits disadvantaged mothers and children. If you have a Mommy Mundo Passport, you may be able to get a free tote bag with freebies ( find more about the perks of having a Mommy Mundo Passport here)! Come early to make sure you'll get one!
Find more info about #TeamMom Expo Mom 2017 via www.mommymundo.com and Facebook/IG @mommymundo
See you all there, mommies!