Babywearing has been a practice worldwide for many years. With the proven benefits of increasing parental bond between parent and child as well as improving physical and mental well-being of both the parent and child, came the evolution of the designs and models of babywraps and ring slings.
This year, the International Babywearing Week will be celebrated simultaneously with the anniversary of one of the prime advocates of babywearing, Shadrach's Collection. Join the fun with fellow moms this coming weekend, learn more about the benefits of babywearing, and discover new designs which will fit you and your baby perfectly.
Shadrach's Collections is a product of love of a babywearing mother who wishes to help mothers recognize the ability to be more nurturing to their children through close contact. Shadrach's Collections empower the mothers with beautifully-designed baby wraps and baby slings abling both the mother and child move more freely on their everyday tasks.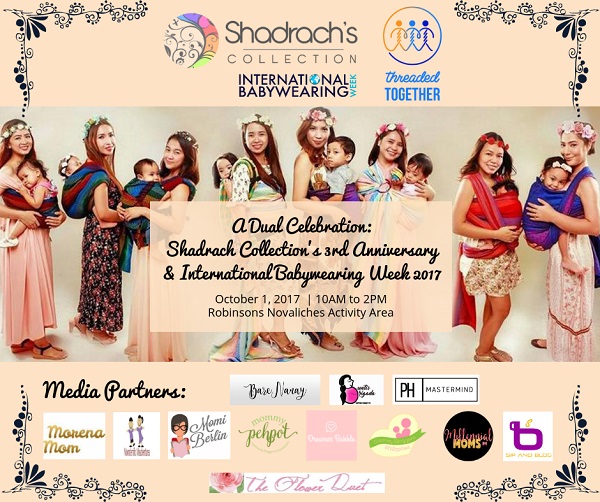 To learn more about this event, make sure to follow Shadrach's Collections social media pages.
Shadrach Collection's Facebook Page
Shadrach Collection's Instagram