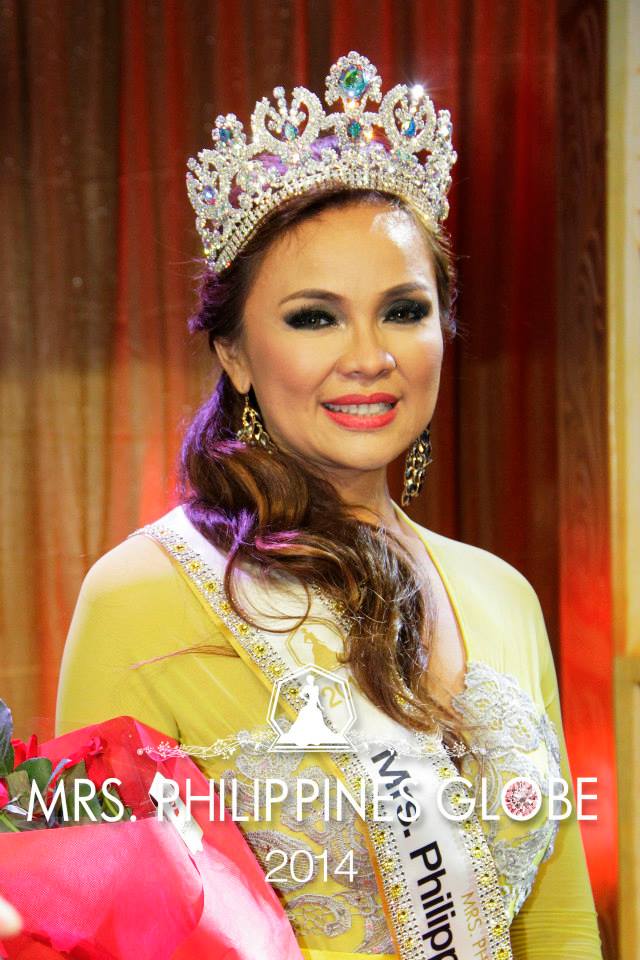 Last May 17, 43 year old pediatrician, mother of 3 and a native beauty of Cebu, Stephanie Tiro Sitoy was hailed as Mrs. Philippines-Globe 2014. Her triumph simply tells us all that success in family life while having a fulfilling career is possible.
Q&A
Hi Mommy Stephanie, how's your day? It must be a very busy day as always. As we all know it, you are a pediatrician, one of the busiest type of medical profession. And now, you are also the reigning Mrs. Philippines Globe. Thank you in advance for the time you are giving us to answer our interview questions. We really appreciate it as all our mommy readers must be curious on how it is to be both a mommy beauty queen and a full-pledged career woman. Below are our questions.
How do you usually start your day mommy?
A day always starts with a prayer. Then if its school days, I prepare the breakfast, get the kids' uniforms and school needs, help my hubby in his daily wear/attire. Then we go send the kids to school. Me and my hubby will go for a breakfast date before we head for the clinic or make rounds. If there is no school, we enjoy a relaxing family bonding in bed longer before we hit for work.
Do you have a specific diet to keep your gorgeous body?
I love food,no particular diet. I just go to the gym and shed off the calories
What is your personal mantra or life quotation?
God has given us gifts and what we do to them is our gift to HIM.
About Mrs. Philippines Globe, who or what gave you the motivation to join the pageant?
Basically, the advocacy of Mrs. Globe to women and children especially those who are abused caught my attention. As I read through their website, I believed that the pageant is something more than just the crown, it is for a cause.
Who were your favorite candidates from the pageant?
My favorites were candidates 4 Jedah, 21 Czarina who are from Cebu. I like candidate 5 Grenjen and candidate 6 Marie. Throughout our bonding days, I felt their sincerity as a person and as a friend. We had fun moments.
How do you think Mrs. Philippines Globe changed or will change your life as a mother and as a pediatrician?
I would still be the same devoted mom and pediatrician but on a more busy level in terms of time management, prioritizing things accordingly, tackling my obligations for each role that I have.
What are your immediate plans this year in relation with Mrs. Philippines Globe?
As I have started, in my interviews and guesting, share ideas that we have societies and foundations like WIN (Women In Need) foundation who would help our less fortunate brothers and sisters, influence people that we can do anything with will power, and be more productive members of the society. Do my Mrs. Philippines Globe duties that may be given to me. And of course, the other side of my planning, is my preparation for the world competition, making myself perfectly ready for it.
As a pediatrician, what was the hardest case or heartwarming experience or advise can you share with our mothers?
As a pediatrician and mother, I should say that love your children as they are. Don't compare because each one has his own identity. Let them be and guide them accordingly. We are adults, but don't close the door from learning from them the lessons of life. There is no better teacher than the look in the eyes of a child.
What advises can you give mothers when it comes to balancing time for family, career, friends and personal aspirations?
Go on and feed your passion in life. Prioritize, may it be with your family, career, friends or personal aspiration. If you do things with love, positivity and faith in God, everything will come into place. Life is too short. Enjoy.
————————————————————————–
Thank you very much Mommy Stephanie. All the best to your reign and to your competition at Mrs. Globe. May your light shine brighter to give many more mommies around the world the inspiration that we all need in this very hectic world. May you have the best experience and let us know if you need any help in reaching out to the public when it comes to your advocacy as reigning queen. We are all proud of you.