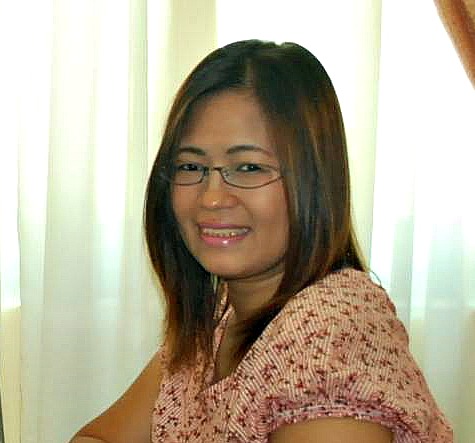 Featuring our Mommy Blogger of the Month – Pehpot Pineda of Pehpot.com
Hi Mommy Pehpot, thank you for accommodating our interview request. You are a valued member of Mommy Bloggers Philippines and so, we would like to highlight your blog for a month with your photo and links on our website and a feature post from this interview. Our moms and community followers will surely appreciate your thoughts as a blogger and as a mom who successfully balances her time to accomplish what really matters in life, Family.
How long have you been blogging and what initiated you to start?
6 loong years! Wow ang tanda ko na!
It started out as a simple conversation with a friend of a friend about online earning. And since online shopping is getting popular those days, I need online money for online shopping! Joke lang! Akala ko noon marami ang kamay ko and I can still handle a "job" while being a mom to my 3 boys.
This friend of a friend referred me to an online community where you get paid for asking or answering questions. Contrary to what my fans believe (naks may fans!) I am not a writer. In fact, as I always proudly say, I failed Communication 2 in UPLB! And because I want to earn, I tried to write.. and write and write..and I earned! I can still remember the time I earned my first $20!!! WOW!
So this friend of a friend became my friend and she said we can earn more if we start a blog. And I was like, what? I can't even make a 200 word question on that community/ forum site.. tapos blog ba? Anong iba blog ko?!? Obviously, nakumbinse nya ako mag blog.
Who is the primary audience of your blog?
I think most of my readers are female and I believe most of them are moms.
What are the hindrances or problems have you encountered in blogging and how did you manage or succeed over them?
Do you really want me to give a long lecture of what to do and what not to do in terms of blogging? Joke lang! I'll list3 things that would make someone a better blogger based on my expereince:
1. Technical aspect of your blog. My biggest mistake in blogging is not focosing on my brand. When I created a blog, it will just be a simple space on the net where I can talk non stop. Turns out, creating your own brand is essential in blogging. And when I say brand, consistency is the key. Considere these: blog url, blog name/ title, email address, social media accounts. All these should have the same name.
Obviously, your blog name and blog design should reflect your blog's main topic or niche. The biggest question will always be, should I get my own domain? If you can, why not? Shoot me an email or comment here if you want to know how to buy your own domain.
2. Content. When I started to blog, I was in posting frenzy! There was a time that I post 3 times a day! What a freak wahahaha
They always say that content is the king. It's true and it's hardest to accomplish. Mahirap maubusan ng content!! I have high respect for bloggers who can easily create content from their everyday lives.. ang galing magkwento! For me, since I am not that kind of blogger, I usually have a list of intertesting topics. Sometimes I draw inpisrations from my photos.
3. Socialize. Excuse my nostalgic tone.. na miss ko bigla ang mga panahon na wala pang facebook… It was different back then. The only we communicate is through blog comments or YM! It was fun specially the waiting time! Kailan kaya sya mag re reply sa comment ko? Bakit ang tagal ng next blog post nya? And then you get kilig when you are notified for the reply! Ang saya those times!
Bloggers nowadays are really lucky that there are now support groups for bloggers. Mommy bloggers are luckier to have a community like Mommy Blogger Philippines. All the tips you need to know to be a successful blogger is just a PM away! (eherm!)
Tell us something about you and your family (e.g. your past and present career, your husband and kids, your achievements and failures)
I have 3 boys (as mentioned above) and a baby girl. I am already a mommy blogger when I gave birth to Sati. And because of that, all her ninangs are bloggers! Cool no? At mga international bloggers ito! May ninang sya from Japan, from Singapore, Thailand, US and Germany! Bonnga no? Ganyan kasaya mag blog !
Pero yung ganyan kasayang moment in blogging, hindi ko naman ma aachieve yan kung wala ang very supportive husband ko. Sabi nga nila, behind every succesful mommy blogger, is a husband!
What are your current plans in your blog?
As in right now? Tapusin ang back logs ko!! Kung noon ang problema ko ay content, ngayon nasobrahan yata! Haha
Seriously, I want my blog to be as personal sounding as possible. This is a blog after all, a personal blog to start with. I want to publish articles, posts or even press release with my personal touch on it. I also want my blog to be an inspiratiopn to newbie bloggers specially mommy bloggers.
Was the community (MBP) able to help you in any way in your blog/personal life? How?
Of course! Hope in humanity restored? Hmm.. how can I say this.. let me rephrase that na lang.. faith in blogging restored. There is so much warmth and helpfulness in this group that made me believe in blogging community again.
What are your tips for our mommy bloggers out there?
Build your brand and stay true to it. And go print your own proffesional looking "blogging" card.
For our ending question, how do you see blogging 10 years from now, and what's the best parenting advice can you give to our readers?
Fearless forecast, Blogging 10 years from now: Pag sinabing product sample, isang truck ng products ang ibig sabihin nyan.
10 years from now, Bloggers will be bigger in the media insdutry. Bloggers will have a stronger voice and command to the people.
Best parenting advice?
PRIORITIZE and manage your time wisely and don't forget, before you became a mother, there was you, so never neglect yourself. You need to have a ME TIME girl!
There you have it, Mommies. Di ba, ang perky ni Mommy Pehpot! Hope you grabbed her tips and we are sure, you'll enjoy blogging and will be successful on it in due time.
Feel free to comment for Mommy Pehpot. Let's all acknowledge her warmth and her being an inspiration to us all.