Christmas will not be Christmas without the spirit of giving. Time has proven that despite all the material abundance that we may have or get throughout the year, our happiness won't be complete when we do not give to others and make others smile. The song is true : "Walang sinuman ang nabubuhay para sa sarili lamang." (No one lives only for himself alone). Life will be empty, no matter how you struggle for it, if you don't know how to share.
After all these hyper craze of gift giving, you will still have an abundance of things you might want to share but don't know where to give. So here's a quick list of the organizations where you can happily and safely share your gifts and donations:
Share Your Cash, Goodies and SMS Load at Red Cross


Share Your Online Funds, Dollars or Euros
"In December Typhoon Hagupit slammed the Philippines, bringing heavy rains and fierce winds. More than one million people were affected. World Vision distributed relief supplies, including hygiene kits and water, to thousands of families living in emergency evacuation camps." – Worldvision.org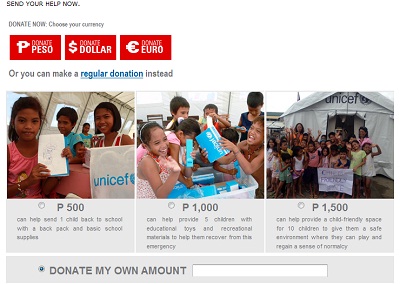 Share Your Used – Unused Items to Caritas Manila

What can you donate?
Giving usually means sharing what is precious to us. But with Segunda Mana, you can help by giving what you don't need anymore, because what is no longer useful to you may still be valuable to others. Segunda Mana allows you to free up space in the workplace or home while helping those most in need at the same time.
Segunda Mana accepts the following items:
– OLD ITEMS that can still be used
– USED ITEMS that still have value
– NEW ITEMS
– OLD STOCKS and NON-MOVING INVENTORIES
For inquiries and assign for pick-up items you want to donate, you may call us at (632) 564-0205 to 562-0020 to 25 or email us at [email protected] and [email protected]
Share Your Toys, Scrap Cloths and Notions
Philippine Toy Library
"Launched in June 12, 2012, Philippine Toy Library (PTL) transforms idle spaces in barangays, schools, parishes, and partner organizations into fun and educational playrooms for the children in the community".

Philippine Toy Library
56 Esteban Abada Street, Loyola Heights Quezon City 1108 Philippines
"Manikako is the flagship project of House of Comfort Art Network, a non-profit organization which focuses on art as a powerful source of empowerment. The Manikako merchandise, made out of donated cloths and notions, are sold in various charity booths manned by youth volunteers." – Manikako.com