Choosing multivitamins can be tough for moms like us because we have different factors to consider (taste, budget, allergies, effectiveness). Some moms may have their personal reasons why they don't let their kids take in vitamins but for other mothers, it's essential for their kids to be supplemented with nutrients easily provided by bottled multivitamins. What about you? What's your say on this issue?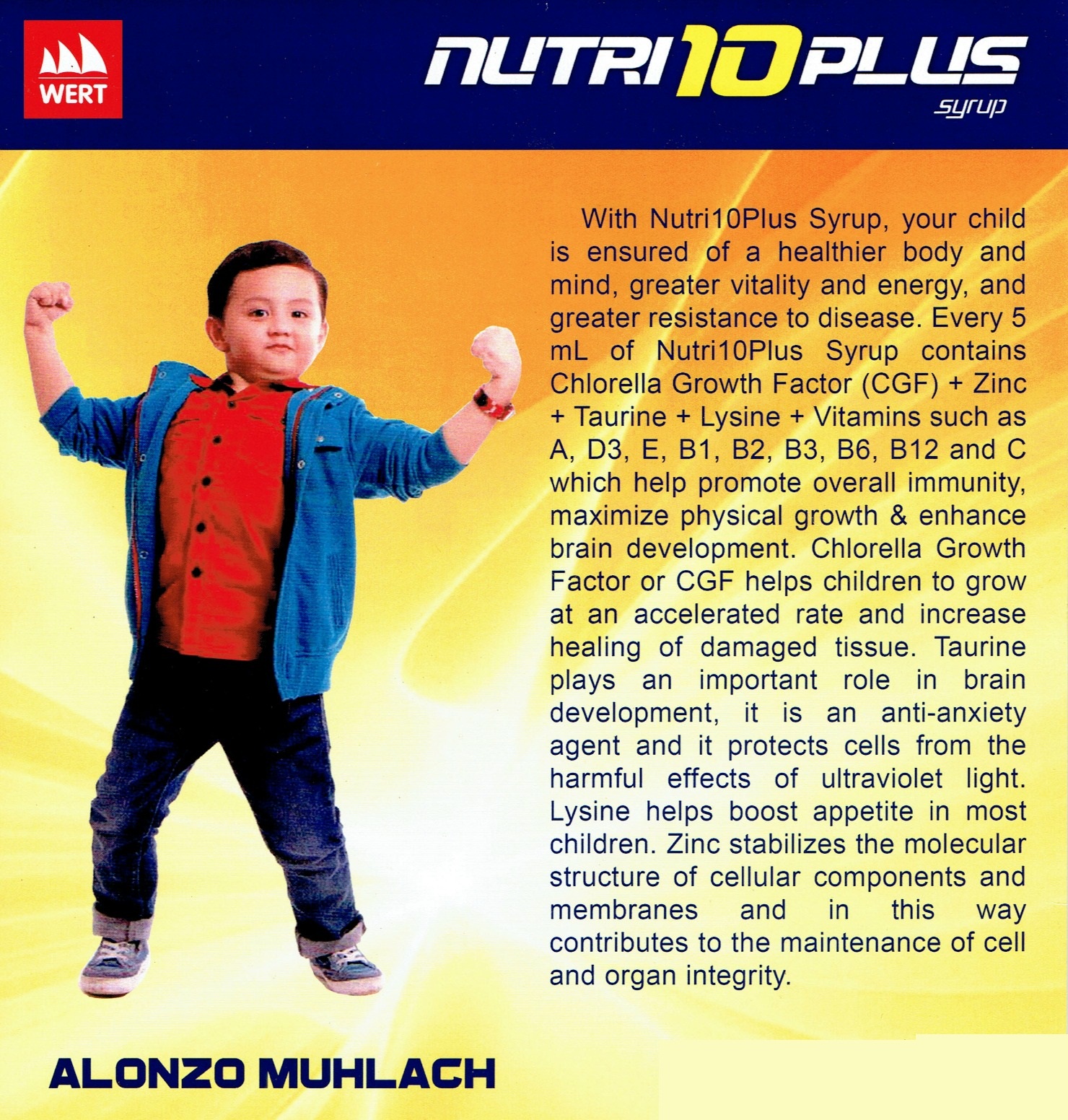 Recently, moms from Mommy Bloggers Philippines had been introduced to Nutri10Plus Syrup, a product of Wert Philippines, Inc. which is a company primarily promoting good health through quality medicines at reasonable cost. What do you think the mothers experienced and felt about Nutri10Plus syrup for their kids? Why do you think they let their kids take in vitamin supplements? Here's what they say:
Mommy Jen of ItsMommyJen.com says : "I always make sure that Jami will have enough vitamins that he my fail to get on food. He's one picky eater so I know that he's getting the nutrients his body needs. That's always been the reason that I have a back up vitamins for him."
MommysMagLife says : "My eldest son, Maki, have been taking this Nutri10 Plus for almost 3 months since Mommy Bloggers PH introduced it to some Mommy Bloggers and of course including me. I'm happy that my eldest son is so very active in school now."
TweenselMom , a mom of 2 preteen girls, says : "Nutri10Plus Syrup is my support or alalay. Because it contains the right vitamins for my tweens (Zinc, Taurine, Lyzine, CGF), and my daughters seldom get sick even in the worst seasons, I had been quite confident of my choice."
From the feedback of other moms who have tried Nutri10Plus syrup, balanced diet and exercise will still be the main contributing factor to ensure our children's health. Nutri10Plus Syrup, a multivitamin supplement for 1-12 year old growing kids will make them always "Aktibo at Malakas".  We want our kids to achieve more and enjoy their growing up years by providing them nutritional back ups that are easy on our budget.