The 20th Philippine International Hot Air Balloon Festival boasted of awesome balloon designs, hands on experience with flying equipment and amazing show after show of various aerial exhibitions.
The yearly festival was all this and more. You should mark your calendars yearly for this family friendly event and make sure to catch the balloon lift off and night glow.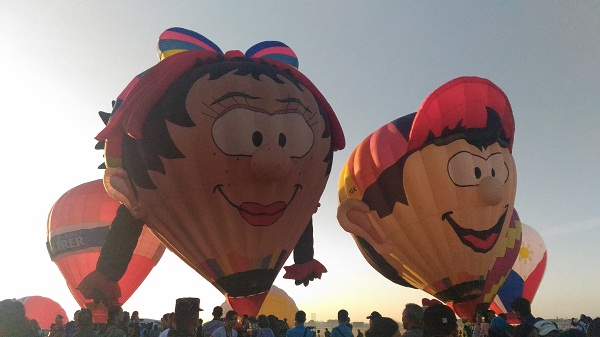 Make a day of it with family and friends and attend the hourly activities available. Everything you could possibly need is available on the grounds. From food to first aid to porta potties, you can plan to spend the day there.
Some helpful tips:
Bring a hat, shades, extra clothes and pocket money
Come early so you can be as near to the field where balloon flights happen
Best to visit on a Thursday or Friday when there is less people
Bring your camera for some amazing shots
To catch the balloon lift off it's best to be on the grounds as early as possible. We were there by 5am and by 5:15am the lines were already long and traffic was building.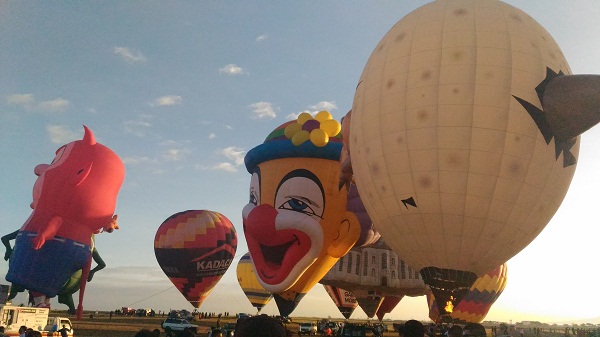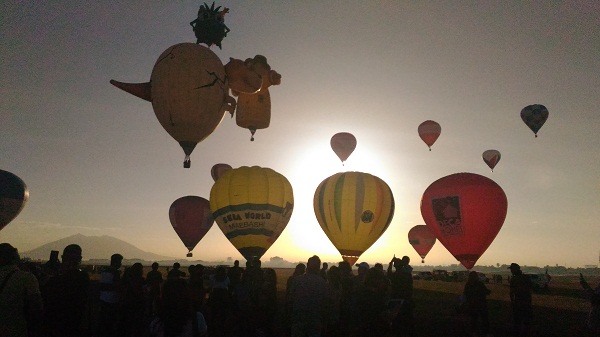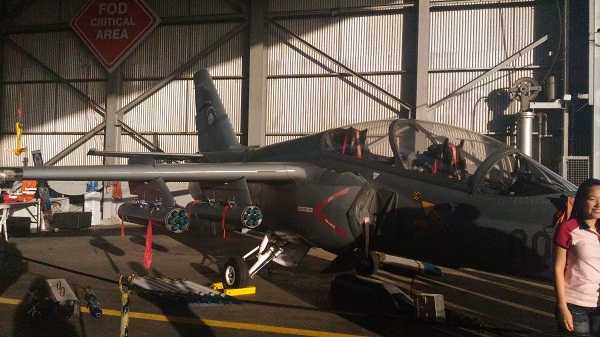 For those who'd like to get an up close and personal look you can purchase photo passes and capture the flight of the balloons.
There are plenty of shopping booths and the display of helis, airplanes and tanks are quite impressive.
Food is in abundance having everything from rice meals, pizza, hotdogs and even sweets.
Follow the PIHABF on Facebook to be updated on schedules and activites.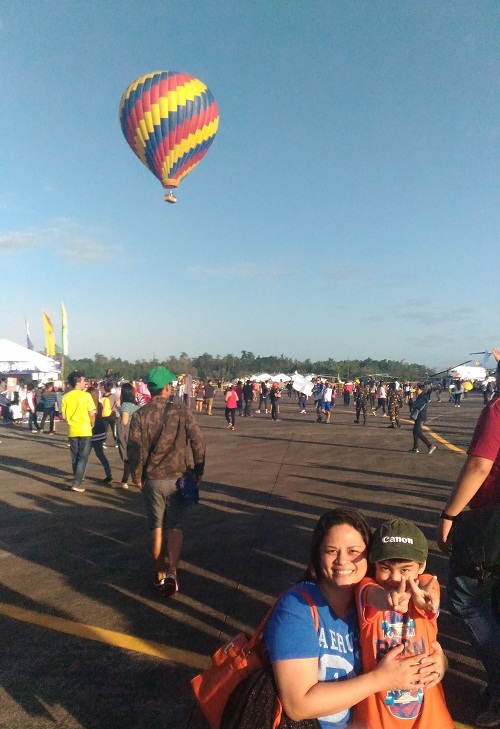 As written by Louisa Mercado of ArtofBeingaMom
More beautiful photos and info about the balloons who flew and their pilots here from their own Facebook Pages.
Baby Dino
Facebook Page: https://www.facebook.com/Baby-Dino-Balloon-1678016342484147/
Country: USA
Pilots: Jay Thomas McCormack and Jeffrey Allan Snyder

Smiley Scarecrow
Facebook Page: https://www.facebook.com/smileyscarecrow/
Country: USA
Pilots: Jacob Daniel Tyler and Larry Francis Valene

Oggy The Friendly Dragon
Facebook Page: https://www.facebook.com/Oggy-The-Friendly-Dragon-346989158667491/
Country: USA 
John Reich Semler, Lynne Etnyre Semler, Robert Meadows

Burnie the Little Devil 
Facebook Page: https://www.facebook.com/Burnie-the-Little-Devil-Hot-Air-Balloon-204487053187/
Country: USA
Pilots: Danny Duane Campbell and Marie Elizabeth Colleran

Little Boy Balloon
Facebook Page: https://www.facebook.com/lighterthanairuk/
Country: United Kingdom
Pilot: John Viner

Little Girl Balloon
Facebook Page: https://www.facebook.com/lighterthanairuk
Country: United Kingdom
Pilots: Paul and James Burrows

Flying Cathedral
Facebook Page: https://www.facebook.com/KubicekBalloonsOfficial
Country: Dominican Republic
Pilots: Leonardo Echavarria and Alberto Duran Abreau

Buzzy
Country: USA
Pilots: Shane Robinson, Lisa Wood

Happy Clown Bruno
Country: Hungary
Pilots: Lelovits Lubor and Lucia Shulzova

Bandera ng Apoy / Flag of Fire
https://www.facebook.com/BanderaNgApoy.FlagOfFire/
Country: USA
Pilots: Jonathan Trappe, Jennie Norcia Albino