Summer won't be complete without a visit to the beach. Even for those who live in the city, heading on to the beach even just once during summer had just become a family tradition.
Here's a list of 18 beach resorts where the mommy members of Mommy Bloggers Philippines had been to, and they shared their experiences, photos, tips and guides about these beaches.
Nothing beats beach reviews written by moms who are the usual travel planners of the family. Just click on each of the photos to head on to what our moms blogged about these beaches.
Batangas
Acua Verde Beach Resort
"The experience was great. The rooms were neat, the food was delicious and the resort is even pet friendly." – The Clueless Mom
Aquaria Resort
"We truly enjoyed Aquaria's amenities and features, of which the highlight is the three-storey giant pool slide—Aquaria's central and distinctive feature at the water park." – Mom's World of Arts and Happiness
Blue Coral Beach Resort
"What really sets Blue Coral apart from these beautiful resorts is that they have variety of swimming pools that guests can use if they don't want to swim at the beach." – Baby Neo's Mama
Canyon Cove
"We all enjoyed playing and playing and taking photo after photo after photo." – The Roller Coaster Ride
Club Balai Isabel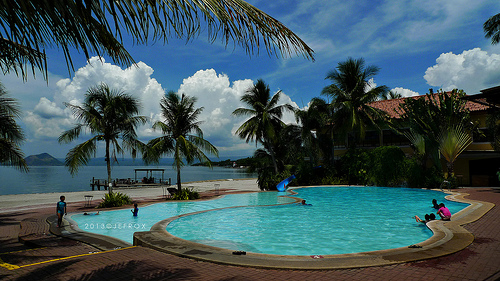 "Club Balai Isabel is a nice place for your company outing or team building activities, it can accommodate a lot of people. " – The Misis Chronicles
La Luz Beach Resort
"The resort is right in front of a coral reef. You can rent the snorkeling gears for only Php 75, their Tribord snorkeling gear is different from the usual snorkeling gear and it makes you see clearly and breath comfortably under the water." – Badudets
Portulano Dive Resort
"The resort has a game room not only for the adults but also for kids. There are several toys the kids can choose from – blocks, board games, wooden blocks, etc. Books were also available for the little ones. No need to worry about the floor, there are native and rubber mats they can use while playing. For the young-at-hearts, billliards and table tennis are available." – Petite Momma
Did you enjoy this post? Sign up for more mommy updates. It's FREE!