The Best of the World with Fly Ace Corporation
Fly Ace Corporation is one of the country's leading food and beverage consumer goods companies with a wide array of food and beverage products ranging from Canned Fruits and Vegetables, Oils, Beverages, Snacks, Spreads and Cereals, Noodles, Pasta, Condiments, Sauces, and other categories. Fly Ace Corporation sources products from around the globe, bringing the best of the world closer to Filipino consumers.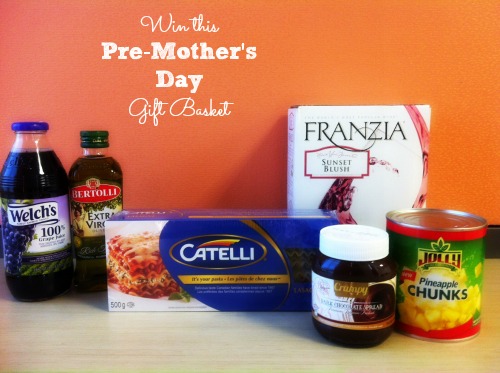 In 1972, the company started as Jolly General Merchandise retailing agricultural products. It was incorporated as Fly Ace Corporation in 1993, and in 1997, the company started to venture into private labeling under the Jolly brand. From a small office in Binondo, the company now has its own building, Fly Ace Corporate Center in the bustling area of Pasay City. The company has exhibited tremendous growth from having two employees to over two hundred professionals today, all experts in their respective fields. Its commitment to offer high quality and excellent products at prices affordable to Filipino families propels the continuous growth of the company.
Fly Ace products may be found in almost every Filipino home. Jolly Whole Mushrooms, the leading mushroom brand in the country, Jolly Whole Kernel Corn, and even Jolly Cream of Mushroom Soup have become kitchen staples among other Jolly canned fruits and vegetables. Just as Filipinos love everything fried, one can choose from a wide array of cooking oils from Fly Ace including Dona Elena Olive Oil, the No. 1 Olive Oil brand in the Philippines, Jolly Canola Oil, and Jolly Claro Palm Oil which offer both affordability and the best quality to the distinctive cook. Bertolli, the No. 1 Olive Oil brand in the world is also exclusively distributed by Fly Ace Corporation.
When it comes to beverages, Fly Ace is a dominant player in the 100% juice segment with its various exclusively distributed brands including Happy Day, the No. 1 juice brand in Austria and No. 2 juice brand in Europe, Old Orchard, Welch's, May, Mott's, and its house brand, Jolly Fresh. Jolly Cow UHT Fresh Milk and Jolly Cow Non-Fat Milk are sourced from Germany where the purest and most premium milk are packed. America's No. 1 selling wine brand Franzia, 2014 Most Powerful Wine Brand by Intangible Business Concha Y Toro, and house brand Dona Elena wines appeal to the casual and more refined wine-drinkers. Gerolsteiner, the world's No. 1 sparkling mineral water which originates from the Volcanic Eifel in Germany will soon be introduced to the Philippine market.
Oriental dishes are made more appetizing with Good Life noodles and condiments while Dona Elena Al Dente pasta, the only pasta brand in the Philippines bearing the Artisan Quality claim, allows for firm and saucy pasta dishes. If you love spreads, choose from either Crumpy which is made from high-quality Belgium chocolates or Jolly Spreads with its irresistible milk chocolate taste. Jolly Real Mayonnaise is another spread that's perfect for sandwiches and salads. Breakfast lovers will find the adult healthy cereals, Simply Cereal, enjoyable to the morning palate. Fly Ace was also recently appointed as the exclusive distributor of Lotus, the No. 1 biscuit company in Belgium and the No. 1 caramelized biscuit in the world.
Learn more about Fly Ace Corporation at www.flyacecorp.com
Just in time with the incoming celebration of Mother's Day, Mommy Bloggers Philippines partnered with Fly Ace Corporation to bring this Pre-Mother's Day Gift Box promo. 10 Lucky Participants will win a gift basket/box which contains the following:
Catelli Lasagna
Bertolli Extra Virgin Olive Oil
Welch's 24oz
Crumpy Dark Chocolate
Jolly Pineapple Chunks
Franzia Sunset Blush
Contest Mechanics:
1. Comment your name and email address where we can notify you if you win at the end of this article.
2. Contest will be from April 27. Monday to May 1, Friday. Winners will be notified via email on May 5, 2015.
3.  Valid for Metro Manila residents only who can claim in the Fly Ace Corporate Center office: ​7th floor Fly Ace Corporate Center 13 Coral Way, Central Business Park, Pasay City from May 6, 2015 to June 6, 2015 only, Monday to Friday from 10am to 5pm.
4. Complete the Rafflecopter below.