Whether it's a holiday season or not, traveling for pleasure with your family can be stressful. Sometimes we think how ironic it is because we plan to travel to be able to unwind and yet, we end up feeling strained. But what we need to understand is that, actually, we are not the only ones who experience this. Everywhere in the world, traveling can be a bit much of a challenge.
But don't be discouraged. There are still some useful tips (that work!) which you can take note to make your travel plans a success.

Hit the road when everyone's still sleeping or at work.
The most sensible tip although it will require careful planning. It may be inconvenient sometimes, like traveling in a very early morning, but the result will be worth it. Websites such as Traveloka will allow you to choose flights scheduled in the wee hours. You can also combine airline flights and hotel bookings in this single platform. If you want to, you can also compare the flight schedules of different airlines. After you choose, you can just go to check their hotel listings and get your hotel booking matched with your flight. Traveloka offers discounted flights and hotel rates and they are being shown inclusive of the base fees and taxes so you won't get surprised when you get the actual bill.

Plan Alternative Routes
Traffic can be frustrating when you feel you are stuck out there and won't be able to reach your destination or you are worried you won't be able to get back home in time. When you are traveling by land, make sure that you have your map with you and pinpoint places where you and your family can have a short stop, rest, or even stay for the night, if traffic or traveling situations worsen. When flying overseas, since your routes are limited, make sure that you have an allowance for stops you or your little kids need to make.

Always be connected.
Fill up your smartphones with apps which will give you updates about the weather, the traffic, the nearest food stops, gas stations and bathrooms. If available, make sure you install the app of the airline or the bus company if ever you are commuting. Of course, have enough supply of power for your phones or laptop.

Minimize your luggage.
It's very important to make a packing list very early on before your scheduled travel. At first, think of all the things you need to bring from day 1 to your last day and then list them down. The review it again and again until you can't shorten your list anymore. Check for the laundry cleaning rates if available in the hotel you are checking in, and analyze if it will be cheaper or a lot easier if you will just bring a few clothes and have them washed.
Cover your ears.
The simplest way to handle well a chaotic traffic is to cover your ears and listen to music. Make sure that the kids have their own music to listen to. Noise can bring up the level of stress but listening to good music will be helpful.
Fill your tummies.
Empty stomachs mean empty minds and when you travel, this can be disastrous. You won't be able to decide efficiently, you forget some things, or you might even end up in the wrong places. So make sure you and your kids eat something before traveling. Bring snacks and munchies and water if you aren't able to take a meal before heading out.
Let your packages go ahead of you.
If you are going somewhere where you need to bring a lot of baggage, why not opt to have your stuff sent to the place in advance. Same thing as if you like to bring a gift over for someone, have it couriered in advance. You can choose to buy online and have the company deliver your gifts, completely wrapped. This will help you lessen your baggage and the time you may need for inspection.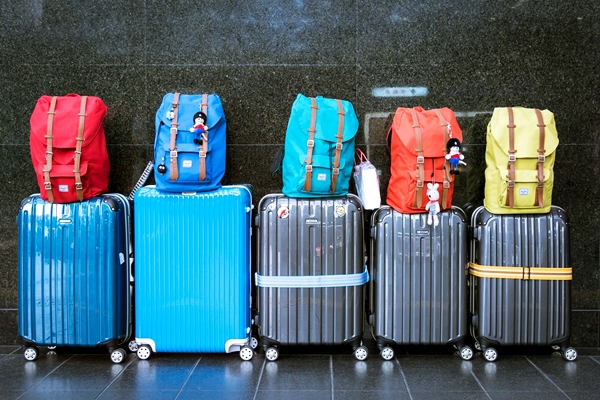 Be a girl scout or boy scout.
Although we are trying to lessen our backpacks as much as possible, it's very important to be ready for the emergencies. Make sure that you bring a small first-aid kit, one which doesn't contain liquid when you are traveling by airplane.
Enjoy travel along the way.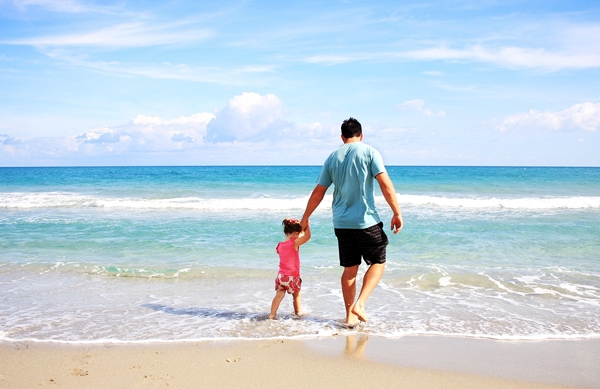 Every travel is an opportunity for an adventure, no matter how stressful it can be sometimes. Always look forward to the time when you arrive at your destination but cherish the experiences you get while you are on the way. Take note of those unique moments in between and take photos and you will have a lot of stories to tell to the persons you are going to visit.