Cheesecakes had been loved by Filipinos for many years. Though this is not a traditional dessert, most of us see this cake as decadent, elegant and worthy of special occasions. Unfortunately, cheesecakes can be pricey. One whole cheesecake ranges from P500 to P1,500. But here's a no-bake recipe which only requires a number of ingredients and can be prepared in no-time.
Dulce De Leche Banana No Bake Cheesecake Recipe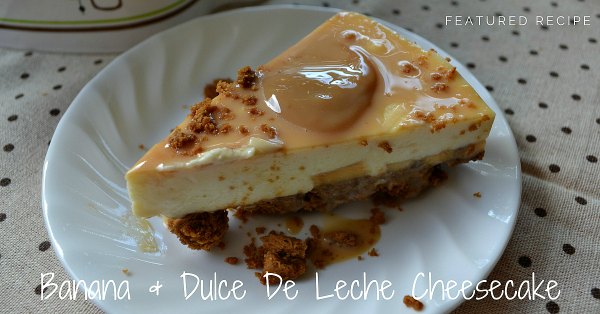 Tools:
8-inch springform pan
spatula
saucepan
Ingredients:
2-3 cups of crushed Graham Crackers ( the more Graham crakers, the thicker your crust will be )
1/2 cup melted butter
2 square blocks cream cheese
1/2 cup sugar
2/3 cup condensed milk
2/3 cup warm milk
1 heap tablespoon of Mr. Hat Gulaman (unflavored, white)
*dulce de leche
2 pcs large banana (lakatan)
How To:
Prepare crust by mixing butter and Graham Crackers. Fill the bottom of the springform pan, flatten and refrigerate.
When done cooling, slice bananas to small circles and distribute over the crust.
Melt cream cheese over low fire using a sauce pan.
Dissolve 1 heap of Mr. Hat Gulaman in warm milk. Pour this mixture to the melted cream cheese.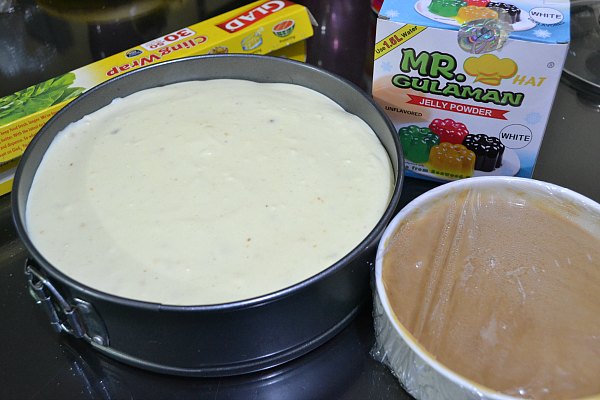 When the cream cheese is melted and tiny bubbles start to form, remove from fire.
Pour the cream cheese mixture over bananas on prepared crust and smoothen on top.
Let the cake cool and when it's firm, top it with dulce de leche. Refrigerate before serving.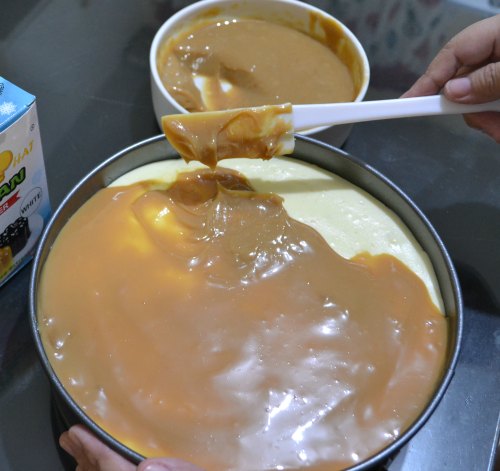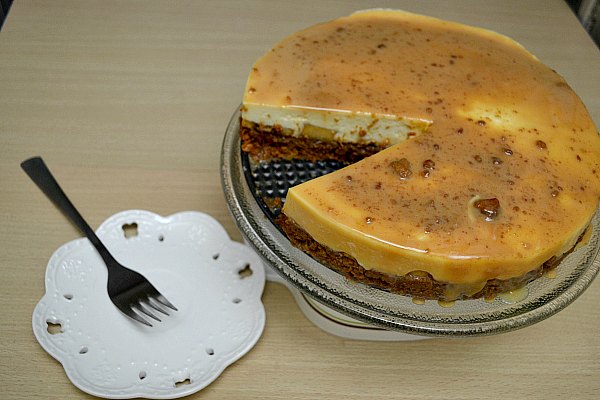 *How to make dulce-de-leche :
Dulce de leche is caramelized milk and sugar but you can use a quicker version of it. You can buy a bottle of prepared dulce de leche from the grocery or you can make your own dulce de leche.
Mr. Hat Gulaman
For this recipe, we used Mr. Hat Gulaman Jelly Powder – Unflavored White. It's economical to use because one tablespoon will be enough to mix in the recipe, and the cheesecake already firmed. Mr. Hat Gulaman is being manufactured by Rackey Crystal Top Corp which has been making quality Gulaman powder since 1992. For more recipes, you can check their website at http://rackeycorp.com/17-recipes
Check Mr. Hat Gulaman's Facebook website.