Mothers are usually the sweetest well-wishers in the family. We start our day full of hopes and prayer to keep our families in their best status – safe, sound and healthy. This coming 2015, we'd like to share a list of 10 things which are considered to be lucky, based on their astrological interpretations, and some, maybe from pure guesses. Some will say luck is a deviation from the thoughts of Divine blessings. But most of the times, when you realize it, luck comes to those who seek and work for these blessings.
Don't rely your fate on luck or by chance, but always bring wealth to your home through good judgment, prayers and love which will forever bring good vibes wherever you may be.
So here's our list of 10 things which are considered lucky next year.
Lucky Color – Green
"Year 2015 is the Year of the Sheep (Goat) in Chinese Astrology. The relevant element for the year is wood and the lucky color is green." — FindYourFate.com
Lucky Element – Wood
"The most important room this year is your kitchen because that is the room of the element Wood, and 2015 is the year of the Wood Sheep." "In a Wood year, it's fortunate to add plants, flowers, and healthy bamboo to your home and workplace" — SusanLevitt.com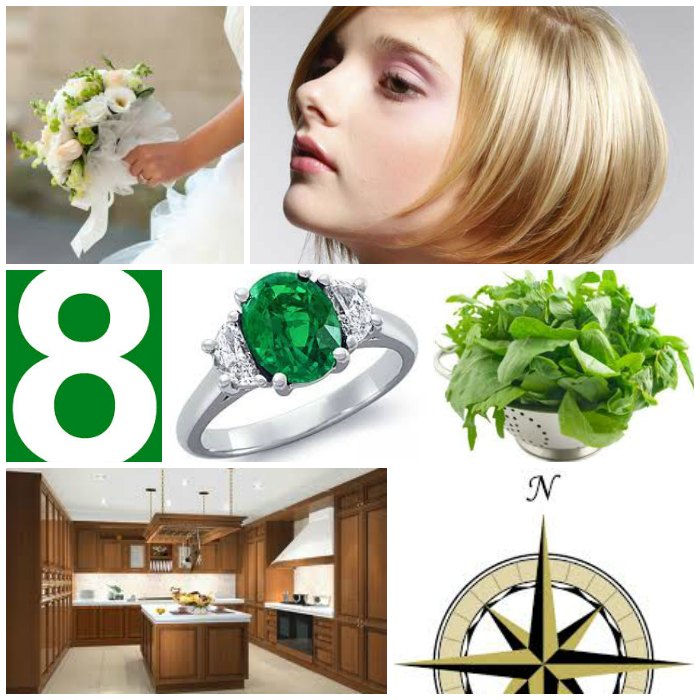 Lucky Number – 8
"The Sheep is the eighth sign in Chinese astrology and number "8" is considered to be a very lucky number. It symbolizes wisdom, fortune and prosperity." — SunSigns.org
Lucky Jobs – Arts, Advertising, Research
"Actor, Painter, Musician, Landscape gardener, Television presenter, Dancer, Escort, Investor, Shareholder. They are suited to a career in the arts, advertising or research." — GoToHoroscope.com
Lucky Animal Sign –  Rat
"Those born in the Year of the Rat will be the "luckiest" among the 12 animal signs." — Hanz Cua (feng-shui expert)
Lucky Direction – North
"The North bagua area of your home is hosting a very auspicious feng shui star in 2015. There is the potential of excellent feng shui energy here that can attract luck and prosperity. " — Fengshui.About.com
Lucky Food – Greens, Beans, Noodles
"Food which connotes forward movement, prosperity and health. " — WomansDay.com
Lucky Days To Get Married – If you  are planning a June wedding, these will be the auspicious days – 3, 12, 13,14 ,15 ,21, 22, 24, 27, 30 — KiasuBride.com
Lucky Gemstone – Emerald
"The emerald has long been the symbol of hope. It is considered by many to be the stone of prophecy. For some the emerald acts as a tranquilizer for a troubled mind. The emerald is said to bring the wearer reason and wisdom. The strongest time for the powers of the emerald is said to be spring." — Crystal-cure.com
Lucky Hairstyle — Bob with side swept bangs for those born in January.
Check your lucky hairstyle according to your birth month. — AstroYogi.com
Do you have other lucky tips for year 2015?
Feel free to share by commenting below 🙂