From the 10 Lucky Things In 2015, it listed out green as the lucky color of the year and it speaks of what else, money! But mothers know best that money doesn't just fall from the tree. No matter how lucky we are, money spent unwisely means you'll still have your cash  go down the drain. At the same time, not saving money for the rainy seasons means you'll still be left wanting when you direly need cash. As they say : Failing to plan is planning to fail. And this is so true when it comes money.
Money Challenges
What are money challenges? These are structured or savings calendar wherein you follow to save a certain amount as scheduled. Many moms had been successful in accumulating a big amount of cash at the end of the year by following this set schedule. As of any other schedules, keeping up with it is basically the most crucial part but keeping an eye to your goal can truly help. Imagine having P30k by the end of the year just by simply following this schedule! That will be lots of cash to spend on your dream furniture, a dream travel trip or maybe to use as investments for other earning opportunities.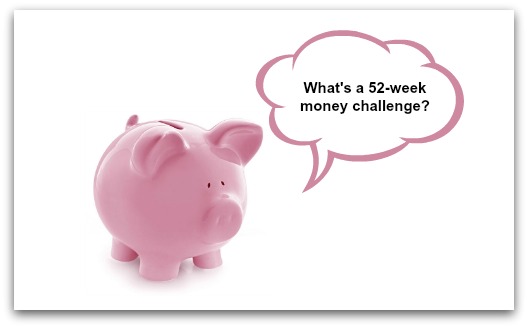 52-week Money Challenges – This has been a popular money saving plan for many moms because it gets you into the habit of saving "gradually". You start small and then when you get the hang of pinching your wallet to save, you start to go bigger in your savings till you get to save a very big amount without you even noticing it.
Mommy Ciel's P82,000 savings plan
Mommy Erlaine's P68,900 savings plan
Mommy Diosyl's Easy P7,200 savings plan
Mommy Pehpot's P24,000 savings plan
Mommy Saving Tips
There are so many ways to save but all of these tips will work if we really start acting on them.
For Mommy Josephine, opening a Landbank account for her kiddo is the best way to teach her child the value of money and at the same time, save money for the family.
For Mommy Ayi, saving while traveling is always possible. Planning ahead, bringing your own water and instant food are just some of her quickest but very useful tips to be able to save while enjoying family time on vacations.
For Mommy Tina, saving on fuel is not only about planning the best way to go to your destination but also knowing cost-efficient driving and of course, using the most economic fuel brands.
Hope you learn a thing or two about saving from this post. Share your tips with us and let more moms learn about it!